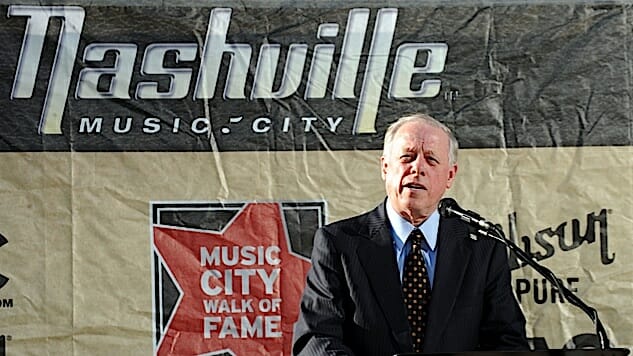 A poll out today in Tennessee shows that former Governor Phil Bredesen, a Democrat, has a surprising ten-point over dyed in the wool Trump Republican Marsha Blackburn in the state's Senate race. The two are competing to replace retiring Senator Bob Corker, a Republican, and until today's poll, there wasn't much indication that Bredesen would have any lead at all, much less such a commanding one. From The Tennessean:
The poll, released Thursday, found 45 percent of 600 registered Tennessee voters said they would choose Bredesen, a Democrat and former Nashville mayor, if the election were immediately held.
Blackburn, a Brentwood Republican, netted 35 percent, with another 17 percent of respondents saying they were not sure. Three percent of respondents declined to answer.
The poll, conducted by Middle Tennessee State University, also found that more Republicans are willing to support Bredesen than vice versa, and he also holds a 45-33 lead over Blackburn among independents.
The dynamic seems to be a familiar one—Bredesen was popular among Republicans in his time as governor, at least relatively, while Blackburn is tracking far-right to secure the "base," and thereby alienating moderates and independents. That didn't work in Alabama, and though Tennessee is still red, there's enough of a moderate and even Democratic tradition there to make that strategy seem misguided.
As Salon notes, Blackburn is going to have a hard time if she ever does decided to track back to the middle:
Blackburn has a history of hanging around with the Trump crowd and, according to the FiveThirtyEight tracker, she votes in line with Trump's positions nearly 91 percent of the time. She made national headlines for her 2014 claim that the GOP was fighting hard for women's rights and her much-discussed talking point on NBC's "Meet the Press" that women "didn't want" pay equity laws. Blackburn has reportedly been backed by Breitbart News and Citizens United.
Yeah, she's pretty much pigeonholed. The election is seven months away, and the blue wave continues to form even in deep red waters.