Amy McGrath Raises Record $2.5 Million in One Day Because People Really Hate Mitch McConnell
Photo by Jason Davis/Getty
Politics
Features
Amy McGrath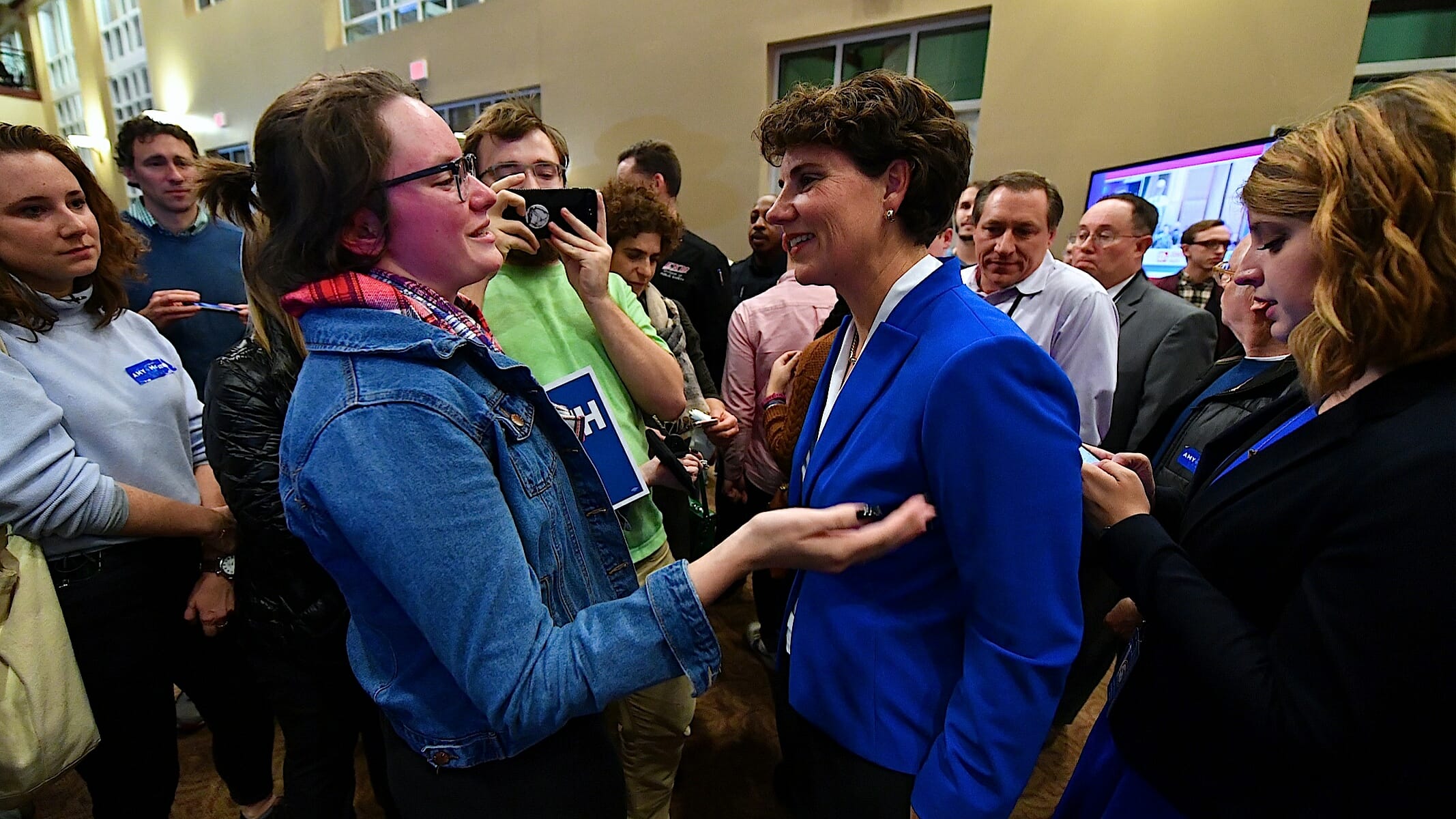 We told you yesterday about Kentucky's Amy McGrath mounting a 2020 challenge to Sen. majority leader Mitch McConnell, and today we're delighted to report that she's off to a fast start…a very fast start. In the very first 24 hours of her campaign, McGrath raised $2.5 million, which is a record in Senate races.
Now, the last thing we want to do is under-sell McGrath. She's an impressive figure—a former Marine pilot, mother to three kids, and a formidable grassroots politician who unseated a party Democrat in her congressional primary in 2018 and came within three points of taking down Andy Barr, the Republican incumbent who has held his seat in a +9 Republican district since 2013. As far as losses go, that's about as good as it gets.
But let's be real—the $2.5 million is a little bit about McGrath, and a lot about Mitch McConnell. The Republican Senate majority leader has been a thorn in Democrats' sides for some time now, and he remains the no. 1 obstacle to progressive policy in the event that Democrats retain the House and take the presidency in 2020. His influence has been felt from the Supreme Court to health care to election interference, and from a progressive standpoint, that influence has been uniformly bad.
All of the money came from online donations, and the average was $36.15. It's a fair bet that the money came from all over the United States. And while this is a promising start for McGrath, Democrats should keep it in perspective—McConnell is a powerful figure in Kentucky, and it's going to take a small political miracle to unseat him. The last time he faced any opposition, in 2014, he defeated challenger Alison Lundergan Grimes by 14 points.