Bernie Sanders Becomes Fastest Candidate to Hit One Million Donors in U.S. History
Photo courtesy of Getty
Politics
News
Bernie Sanders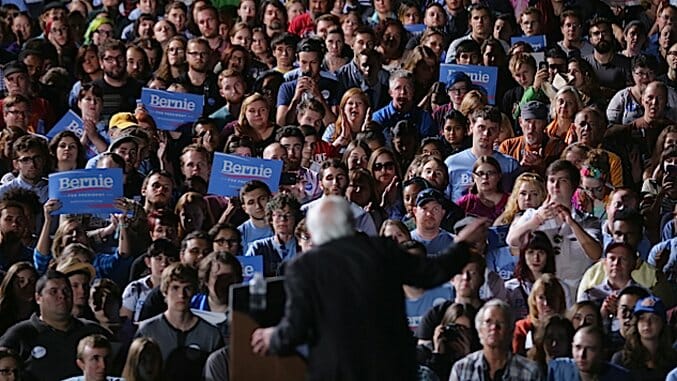 Bernie Sanders has reached the milestone of one million individual donors faster than any political candidate in American history, his campaign announced Wednesday. Barack Obama reached that same milestone in February of his 2008 campaign, and Sanders himself hit the mark in January of his 2016 run.
Campaign manager Faiz Shakir said the following in a statement:
"Our strength is in numbers, and that is why Bernie Sanders is the only candidate who is able to say his campaign will rely only on grassroots funding in both the primary and against Donald Trump. Like all campaigns we are beholden to our donors, and we're proud to stand with 1 million working people."
As Politico noted, that "and against Donald Trump" might be a shot across the bow against Elizabeth Warren, who hasn't ruled out big-money fundraisers if she faces Trump in a general election.
Among the million donors, approximately 125,000 are signed up for recurring monthly donations, and the Sanders camp claims that 99 percent can donate again because they haven't given the maximum amount.
The most common profession among these donors is teacher. The most common employers were Starbucks, Amazon, and Walmart.