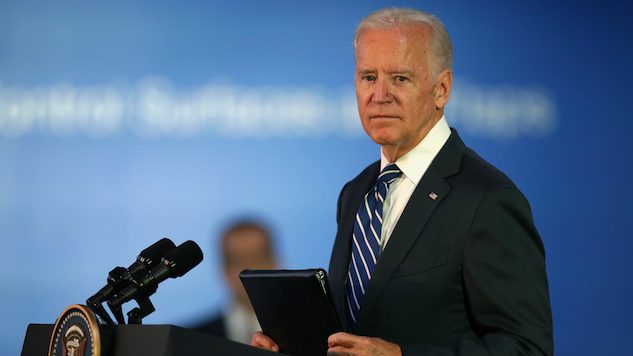 Joe Biden fled New Hampshire on Tuesday night, and as far as these decisions go, it looked smart—he was about to get trounced, finishing an embarrassing fifth place below the viability line, and a speech in front of his New Hampshire supporters after the results began to trickle in would have been a sad, dour affair. So he hit the road for South Carolina, the state he absolutely must win to have even a remote chance of eventually winning the nomination. The state of his race looks far different from a month ago, when South Carolina represented not a desperate last stand, but a firewall where his dominance would become clear, just as it served that function for Hillary Clinton in 2016.
Instead, he suffered nothing short of a disaster in Iowa and New Hampshire, and watched his support take a nosedive both nationally and among African-American voters. He has basically no chance to win in Nevada, meaning he'll have to endure more negative press before anything positive comes in, and that of course makes the road in South Carolina even tougher as he tries to fight off backward momentum.
He seemed to understand the problem when he spoke Tuesday night in South Carolina, and he did his damndest to make the race about…race. Watch him position himself as the candidate of African-American voters in these two clips:
Joe Biden speaks in South Carolina on the night of the NH primary: "We just heard from the first two of 50 states. Two of them. Not all the nation, not half the nation, not a quarter of the nation, not 10%. … That's the opening bell, not the closing bell" https://t.co/RFEp5jkNZKpic.twitter.com/jzhPiNUbzx

— CNN (@CNN) February 12, 2020
Joe Biden speaks in South Carolina: "You can't be the Democratic nominee and you can't win a general election as a Democrat unless you have overwhelming support from black and brown voters." https://t.co/PT0ouFYIIEpic.twitter.com/GsDLS3iKHC

— ABC News (@ABC) February 12, 2020
Later, he came perilously close to a Jeb Bush "please clap" moment when he said the following to the crowd: "I hope you guys love me as much as I love you guys."
The question now is, will it even matter if he wins? Perhaps if he demolishes the field and wins emphatically, it could change the narrative. That seems unlikely considering the downward trend of his polls lately, but we don't have new polling in South Carolina that reflects the Iowa and New Hampshire results, so it's hard to say anything with certainty. Still, a quote from former Obama strategist David Plouffe paints a distressing story for the former vice president:
"Maybe he'll surprise us and he'll drop out tonight," Plouffe said. I wish I was that optimistic. Sadly, for him, even if he [wins South Carolina] … he has had the most trouble raising money online. So, his operation in the Super Tuesday states is probably going to be the weakest of all."
If there's something positive to say about a potential South Carolina win, it will mean he's retained some strength with African-American voters, and that could pay dividends in a few Super Tuesday states. But as Plouffe hinted, he's poured a lot of money into the state, and that's not even possible in places like North Carolina, which means that anything short of a huge win probably leaves him no better off than where he started.
There are three factors killing Biden: The drop in polls, the surge of the other centrist candidates (coupled with the looming specter of Bloomberg), and the plummeting confidence of his donors. Without money or a reliable base, the prospect of him winning in South Carolina is dim in the first place, and even if he holds on by a thread, forces are aligned against him. Victory would be nice, but it might not matter.