New Documentation Proves Trump Was Literally The Worst Businessman In America
Trump's businesses lost more money than any other business in 1990 and 1991
Photo via YouTube screenshot
Politics
Features
Donald Trump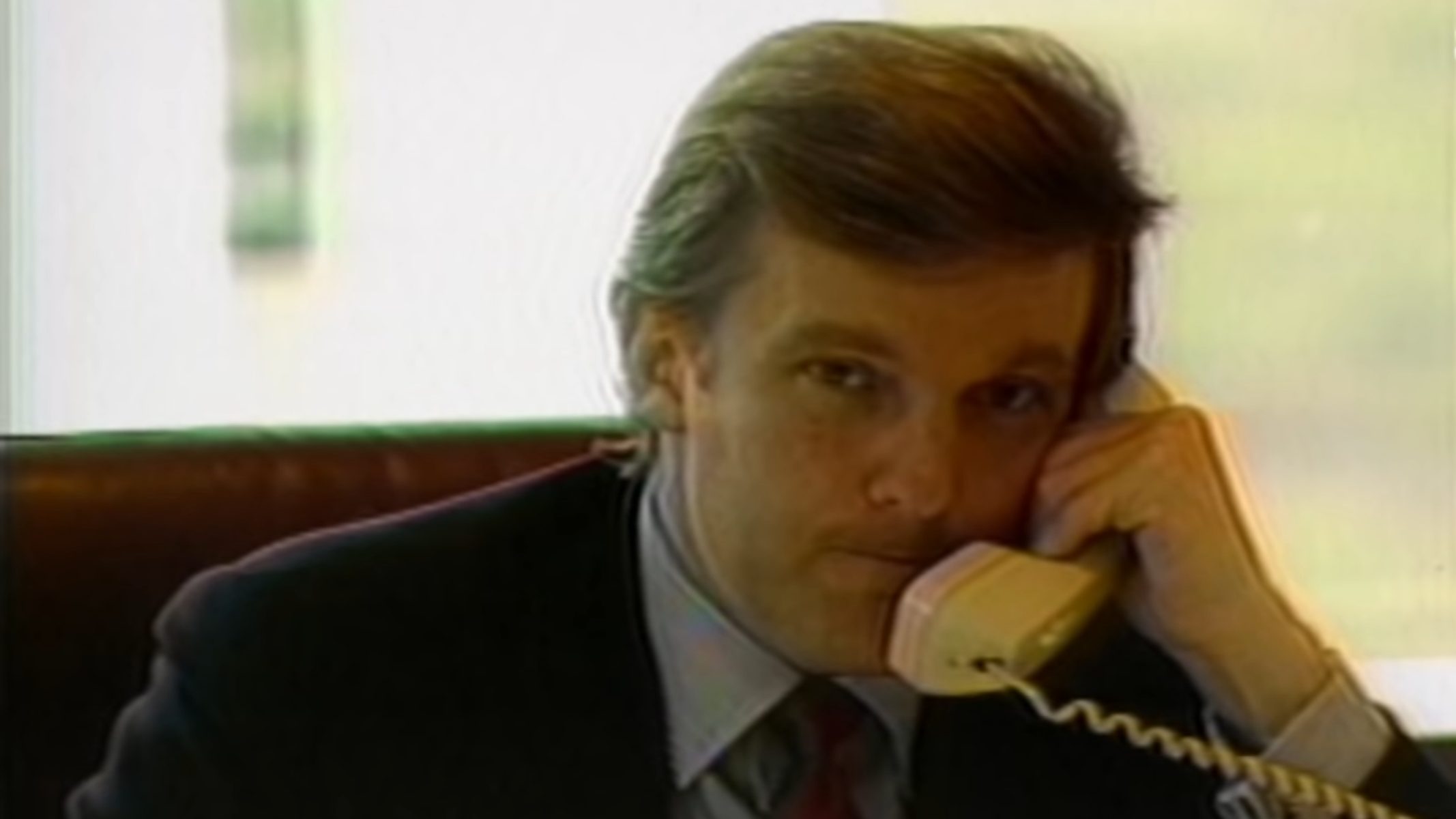 Last year, the New York Times published an exhaustive, Pulitzer-worthy investigation into how President Trump obtained most of his money (spoiler: his daddy's tax fraud scheme). Now they're back with another document-based investigation that is even more devastating to Trump's facade of competency, focusing on his rise in the 1980s and 1990s. Per the NYT:
In fact, year after year, Mr. Trump appears to have lost more money than nearly any other individual American taxpayer, The Times found when it compared his results with detailed information the I.R.S. compiles on an annual sampling of high-income earners. His core business losses in 1990 and 1991 — more than $250 million each year — were more than double those of the nearest taxpayers in the I.R.S. information for those years.
Over all, Mr. Trump lost so much money that he was able to avoid paying income taxes for eight of the 10 years. It is not known whether the I.R.S. later required changes after audits.
Yowza. The President of the United States lost more than double what the next worst businessman lost in 1990 and 1991—all while running a casino—you know, the business people use in analogies about how easy something is to make money. The odds are quite literally stacked to the sky in Trump's favor, and he still hemorrhaged cash in a fashion that would make Nicolas Cage blush.
Donald J. Trump is one of America's worst big businessmen ever. I mean, we all inherently knew this already—the man tried to sell Trump Steaks at the freaking Sharper Image—but thanks to the efforts of The Times, we can now cite financial documentation of his hilarious financial inadequacy. Now, the NYT "did not obtain the president's actual tax returns, it received the information contained in the returns from someone who had legal access to it" and they cross-referenced that information on top earners in a "publicly available [I.R.S.] database that each year comprises a one-third sampling of those taxpayers." Plus, from 1991 to 1992, four of Trump's businesses declared bankruptcy—so we can cross-reference reality to back-up the NYT's reporting.
Because our smoothbrained president is definitely smarter than all of us, he hopped on the tweet machine this morning and informed all of us that committing financial crimes, then admitting to them while saying the phrase "tax shelters," is actually quite savvy.
….you would get it by building, or even buying. You always wanted to show losses for tax purposes….almost all real estate developers did – and often re-negotiate with banks, it was sport. Additionally, the very old information put out is a highly inaccurate Fake News hit job!

— Donald J. Trump (@realDonaldTrump) May 8, 2019
This is the dumbest time in human history. We handed the presidency to the greatest con artist of all time—whose real estate empire may have gone completely under if not for Wall Street's vulnerability to Trump's transparently cynical pump and dump schemes, as the NYT also reported:
The new information also suggests that Mr. Trump's 1990 collapse might have struck several years earlier if not for his brief side career posing as a corporate raider. From 1986 through 1988, while his core businesses languished under increasingly unsupportable debt, Mr. Trump made millions of dollars in the stock market by suggesting that he was about to take over companies. But the figures show that he lost most, if not all, of those gains after investors stopped taking his takeover talk seriously.
The Times' kicker to this report is so deliciously mean: they noted that Fred Trump reported $53.9 million in gains during the two years his son lost "more than double those of the nearest taxpayers" and the only loss reported by the senior Trump was a $15 million investment in his son's latest apartment project. Trump is the definition of a failson (which means that Don Jr. is a failson squared, and we should all be concerned that he is only beginning to understand his true dumb guy powers).
If you look at the charges filed in the Mueller investigation on Trump's longtime fixer/lawyer, Trump's campaign manager and his campaign manager's top deputy, they all center around financial fraud—which is how Trump (and much of high finance) does business. That's the main takeaway from the Mueller Report: there is a byzantine network of global finance laundered through "tax shelters" and in real estate throughout the world.
Hell, in 2015, one of Trump's businesses admitted to financial fraud and paid what was, at the time, the largest fine ever to a casino for violating "long standing anti-money laundering violations." This major fine, issued by the Financial Crimes Enforcement Network at the Department of the Treasury (think of them like the Navy Seals of spreadsheets) was not covered by the same media establishment who aided Trump's 1980s pump and dump schemes—nor was the issue raised by the Democratic candidate for president—and I definitely don't spend 78% of my days thinking about this lunacy-inducing fact.
The president of the United States is a fraud—always has been.
That's what makes him so uniquely American.
Trump made his money (despite his own best efforts) all through pure bluster that got amplified by a media environment which has favored sensationalism over journalism for as long as most of us can remember, and he used that as currency to make a series of purchases that led him to the White House. Trump also used this very real social capital to move ever more aggressively into real estate in the '80s and '90s—despite simultaneously sacrificing more money to the real estate gods than any other business in America in 1990 and 1991. Given that his very real success is built upon a bedrock of vast financial fraud bequeathed unto him by his father, Trump is simultaneously capitalism's biggest winner and biggest loser of all time. There truly is no one more representative of how (aristocratic) America really works than the orange banshee presently haunting our most hallowed institution.
Jacob Weindling is a staff writer for Paste politics. Follow him on Twitter at @Jakeweindling.