Presidents Not Immune From Criminal Investigations, Says Federal Judge
Trump has been ordered to turn in eight years of tax returns.
Photo courtesy of Getty
Politics
Features
Donald Trump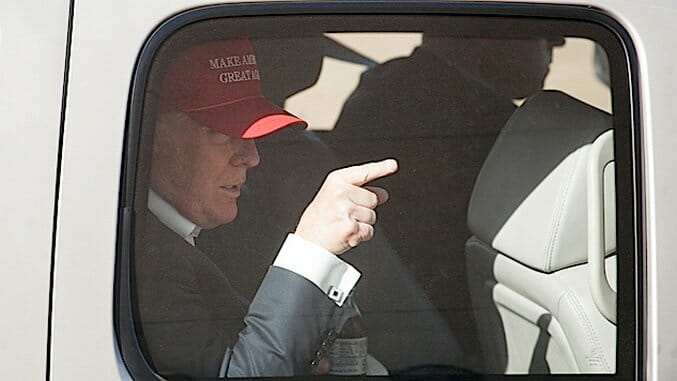 According to the Times, a Manhattan federal judge has rejected the plea of Trump lawyers who sought to stifle the attempts of the Manhattan district attorney's office to secure eight years of the president's tax returns by arguing that a sitting president is immune from criminal investigation. Per the Times:
In his 75-page ruling, Judge Marrero called the president's argument "repugnant to the nation's governmental structure and constitutional values." Presidents, their families and businesses are not above the law, the judge wrote.
The Manhattan DA subpoenaed the tax records a month ago, and this will not end the ongoing legal battle. Trump's lawyers filed an immediate appeal, and the judge's order has been temporarily blocked as that process plays out. It's possible that the case could eventually end up in the U.S. Supreme Court. Meanwhile, William Barr and the Department of Justice have entered the fight, attempting to get the subpoena for Trump's tax records blocked on a temporary basis to suss out the constitutional ramifications.
The DOJ has judged that presidents can't be charged with a crime while in office, but now Trump's lawyers are seeking to press his immunity further, arguing that he can't even be investigated. Read Judge Marrero's full repudiation below: