Man Criticizes Google, "Progressive" Think Tank Funded by Google Fires Him
Image by Leon Neal/Getty
Politics
News
Google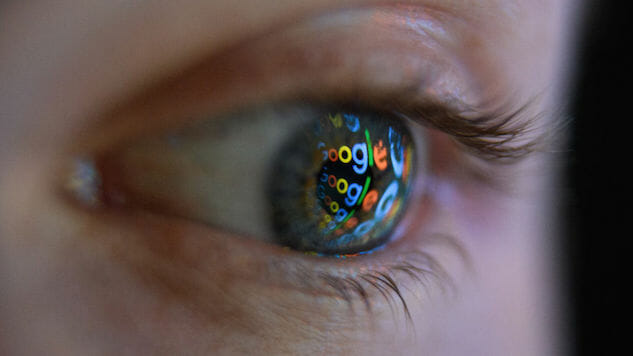 Barry Lynn, a scholar at DC think tank New America, made a statement this past June celebrating the European Union's fine against Google. The fine of $2.7 billion broke records for its sheer size and was seen by many as a vital step towards protecting the global economy from Google's growing search engine monopoly.
Google wasn't pleased by this criticism. According to the New York Times, Google's executive chairman Eric Schmidt voiced his disapproval to New America's CEO, Anne-Marie Slaughter. Schmidt, who chaired New America until 2016, is a donor to the think tank, as is Google. The two combined to give $21 million to New America since 1999. New America fired Lynn days later.
Lynn told the NYT this: "Google is very aggressive in throwing its money around Washington and Brussels, and then pulling the strings. People are so afraid of Google now." He believes his criticism of Google is what caused him to get fired.
The Hill quoted Matt Stoeller, a fellow at Open Markets: "(1) Monopoly is a political problem. (2) We don't like bullies. (3) We will not stop our work,"
This about sums it up:
Why any "progressive" politics that depends on billionaire funding will fail, part 10,000 https://t.co/KCQoWUx4RI

— Matt Karp ???????????????? (@karpmj) August 30, 2017