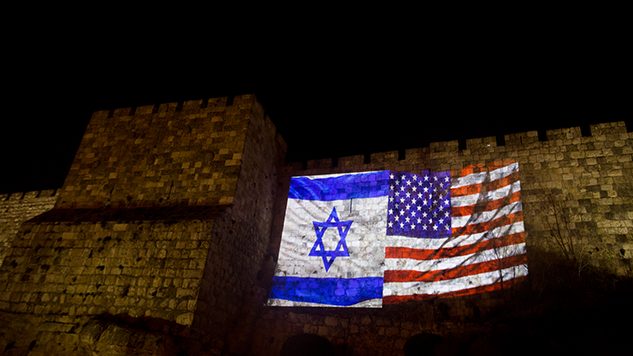 According to Gallup's World Affairs survey released Wednesday, 59 percent of Americans support Israel in the Israeli-Palestinian conflict, the lowest percentage in a decade. Comparatively, 21 percent of Americans support the Palestinians, the same percentage as last year but still the highest by one point since 2001.
It should be noted that this poll was conducted between Feb. 1-10, with Minnesota's Rep. Ilhan Omar criticizing pro-Israel lobbying group AIPAC on Twitter the last day of the poll. Omar has since been rebuked by members of Congress for saying, "I want to talk about the political influence in this country that says it is OK for people to push for allegiance to a foreign country." Much of the criticism against Omar is rooted in Islamophobia and a fundamental misconception that being anti-Israel is akin to being anti-Semitic (they are two very different things).
Republicans hit a high last year in their support of Israel, with 87 percent favoring their side in the conflict, but that figure has now decreased to 76 percent. Gallup noted that the inflated number last year may have been due to Donald Trump's symbolic support of Israel through his preparations to move the U.S. embassy in Israel to Jerusalem.
Democrats' decreased support of Israel isn't nearly as dramatic (43 percent, down from 49 percent), but represents the lowest level of support from the party since 2005. Independents remained at the same percentage in regards to their pro-Israel stance.
In terms of net sympathy ("the percentage who sympathize more with Israel minus those sympathizing more with the Palestinians"), there are now almost as many liberal Democrats who sympathize more with the Palestinians (38 percent) as with the Israelis (41 percent)—the remainder are unsure.
At the end of the day, though, this is the U.S. About seven in 10 Americans still see Israel very or mostly favorably, while two in 10 hold a very or mostly favorable view of the Palestinian Authority, which is not much of a change from last year.