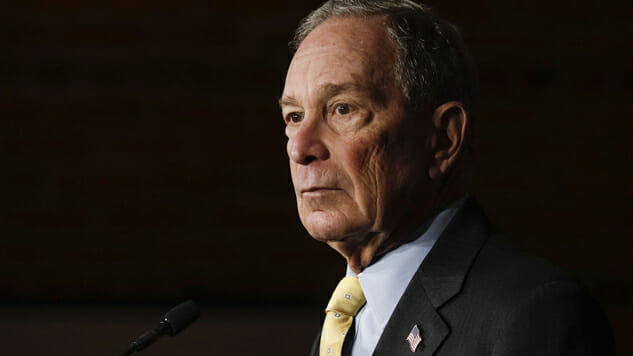 In the hellworld where moderates get every break while progressives get none, it should come as no surprise that Michael Bloomberg has dropped out and endorsed Joe Biden.
Three months ago, I entered the race to defeat Donald Trump. Today, I'm leaving for the same reason. Defeating Trump starts with uniting behind the candidate with the best shot to do it. It's clear that is my friend and a great American, @JoeBiden. pic.twitter.com/cNJDIQHS75

— Mike Bloomberg (@MikeBloomberg) March 4, 2020
Prior to Super Tuesday, Biden was struggling with both his ground game and his war chest even in those states, and had no presence to speak of in the states to come. Bloomberg's money could change all that, and further hurt Bernie Sanders.
Meanwhile, even though this is now a two-person race, Elizabeth Warren—the candidate who couldn't even finish second in her home state—has no plans to go anywhere, and will continue stripping votes from the only progressive with a chance to win.