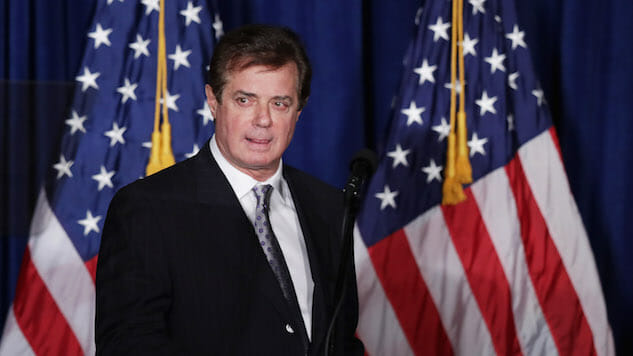 Under the leadership of special counsel Robert S. Mueller III, the FBI conducted a raid on the home of Donald Trump's former campaign manager, Paul Manafort. The goal was to find tax documents and foreign banking records related to the allegations that his work for the Ukranian government may have violated the Foreign Agents Registration Act, The NYT reports. The raid was carried out on July 26, just one day after Manafort met with investigators for the Senate Intelligence Committee.
A spokesman confirmed the existence of the raid on Manafort's Alexandria, Va., home while also asserting that "Mr. Manafort has consistently cooperated with law enforcement and other serious inquiries and did so on this occasion as well."
The biggest takeaway from this incident is the implication that the search warrant—which can only be approved by a federal judge—suggests that investigators are looking into criminal charges.