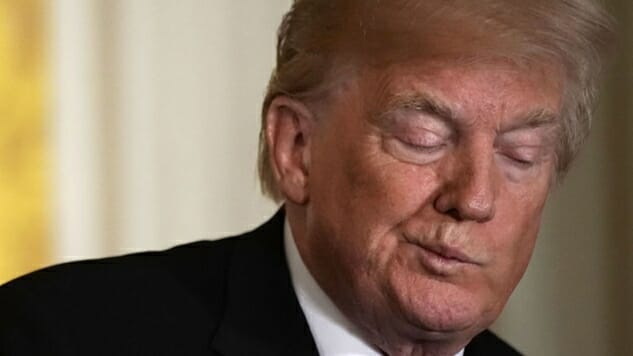 Robert Mueller's special counsel released some documents this week that are too wonky for this non-lawyer to cogently explain, but they contained a handy appendix which should serve to rebuke the 59% of Americans who do not believe the former FBI Director has uncovered any crimes. This is a troubling development proving that Trump's broadsides against the special counsel are working. In reality, the investigation has returned 17 indictments and five guilty pleas, as laid out in Appendix A, titled "Criminal Charges Brought By the Special Counsel's Office As of May 23, 2018.
1. George Papadopoulos
The famed "coffee boy" according to the Trump camp was one of the first to step in it, as he was caught deactivating his Facebook after the FBI questioned him about communications he had over Facebook.

2. Paul Manafort and Rick Gates
All of this sketchy Russian stuff emerged as Manafort took over the reigns of the Trump campaign, and there have been various reports saying that Mueller is trying to flip Manafort. Getting his deputy, Rick Gates, can only help that cause.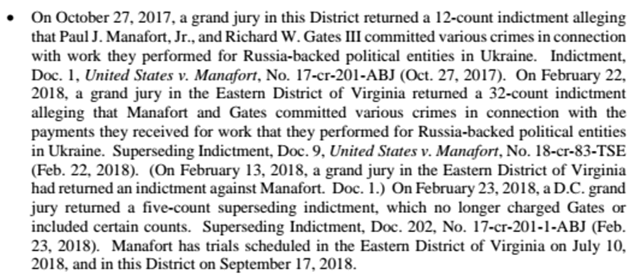 3. Rick Gates
Like Papadopoulos, Rick Gates lied to the FBI and they used that as leverage against him, filing superseding indictments against both Gates and Manafort.

4. Michael Flynn
Remember him? The former general kicked off this whole spate of madness by becoming the shortest serving National Security Adviser in this nation's history.

5. Richard Pinedo
This one is a bit strange, as it's not clear how Pinedo factors into this whole mess, but he pleaded guilty to identity theft, claiming to be an unwitting accomplice in whatever he admitted to doing.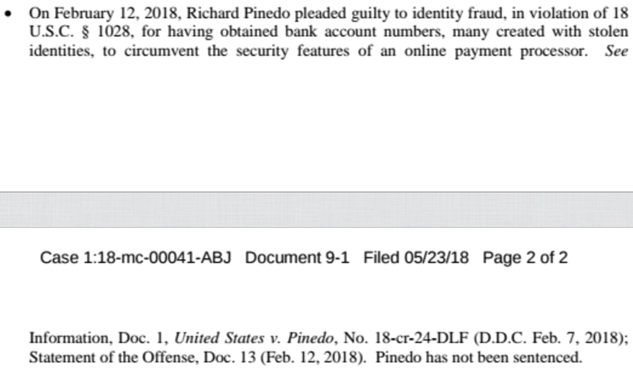 6. The Internet Research Agency
This was the collection of Russian nationals and entities indicted by the special counsel for propagating the kind of stuff that emerged in the Cambridge Analytica scandal. They likely will never face trial, but the indictments are important in order to connect any potential co-conspirators within America's jurisdiction to the crime.

7. Alex van der Zwaan
Alex van der Zwaan is a Belgian attorney who was the first person imprisoned in this saga. He served 30 days for lying to investigators, and he was the one who told the special counsel that Manafort was in direct communication with a member of Russian Military Intelligence.

So the next time you hear a skeptic wonder if there really is something to this entire mess, just point to the 17 indictments and five guilty pleas in less than a year's time on one of the most wide-ranging and consequential investigations in America's history. If you think that Robert Mueller hasn't uncovered any instances of criminality, then you simply haven't been paying close enough attention.
Jacob Weindling is a staff writer for Paste politics. Follow him on Twitter at @Jakeweindling.