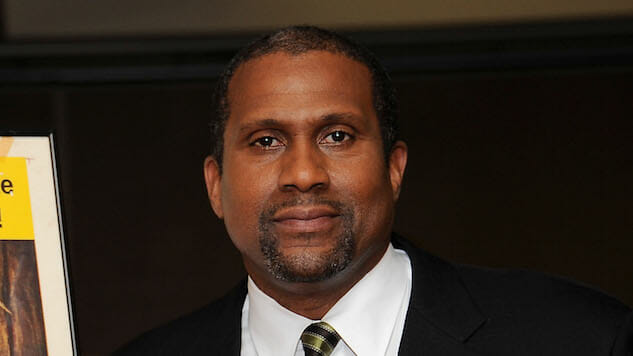 PBS has suspended radio and television host Tavis Smiley and his show from the network amidst a sexual misconduct probe.
Politico reports that PBS received "troubling allegations" and immediately moved to hire an independent law firm to handle the investigation. Said PBS: "The inquiry uncovered multiple, credible allegations of conduct that is inconsistent with the values and standards of PBS, and the totality of this information led to today's decision."
Smiley is just the latest in a series of high-profile broadcasters removed from their positions in the wake of the #MeToo movement. He follows in the footsteps of Charlie Rose and Garrison Keillor, both men with long, celebrated careers ended by "multiple allegations" of harassment or other sexual misconduct.
There's no word yet on any specific nature of the accusations, and Smiley, for his part, is outraged at the way PBS handled its investigation. TMZ has a video of Smiley's response, in which he says PBS "overreacted" and conducted a "sloppy investigation." He says the investigation wouldn't even speak to him until he threatened a lawsuit, and it never spoke to any of his current staffers. Smiley also claims the investigators wouldn't look at any of the "documentation" he provided, and that he spoke to them for a grand total of three hours. Finally, he makes some vague statements about how men and women need to have a conversation about where the line is.
One thing that isn't vague: Distribution of the talk show Tavis Smiley has been halted indefinitely.