It's shocking how many racists and white supremacists keep randomly popping up in positions of Republican influence. What a crazy coincidence! Today's batch of racism comes thanks to American Bridge 21st Century and The Huffington Post digging up the social media history of Andrew Wheeler, former coal lobbyist and acting administrator of the Environmental Protection Agency. They found that Trump's head of the EPA "liked" this patently fake and racist photo of Barack and Michelle Obama looking at a photoshopped banana.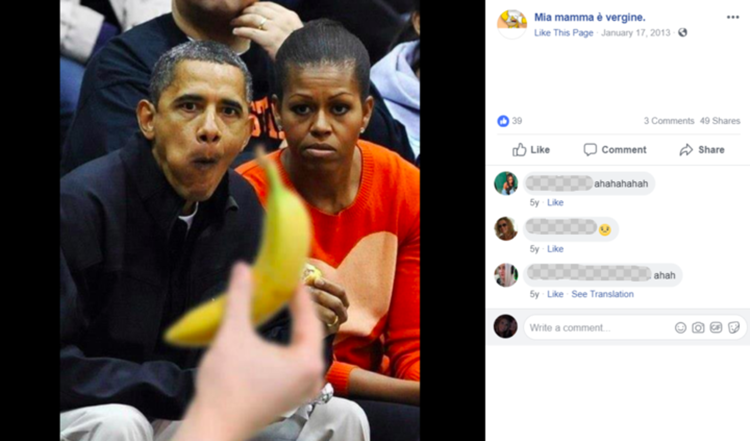 Screenshot via Andrew Wheeler's Facebook, published by The Huffington Post
American Bridge 21st Century and HuffPo dug through the rest of his digital profile, and it contained plenty of likes and retweets of standard far-right hacks like Pizzagate's biggest cheerleader, Jack Posobiec, Infowars' Paul Joseph Watson, and famed National Review writer/man who made a movie comparing Trump to Abraham Lincoln, Dinesh D'Souza. This is what the Republican Party is these days, yet Republicans understand how socially unpopular they still are, so EPA Chief Andrew Wheeler sought to distance himself from his digital self in his statement to HuffPo:
"Over the years, I have been a prolific social media user and liked and inadvertently liked countless social media posts. Specifically, I do not remember the post depicting President Obama and the First Lady. As for some of the other posts, I agreed with the content and was unaware of the sources."
No one should be shocked by this stuff anymore. It's crystal clear by now that Trump is the Republican Party. The Republican Party is Trump. End of story.
Jacob Weindling is a staff writer for Paste politics. Follow him on Twitter at @Jakeweindling.