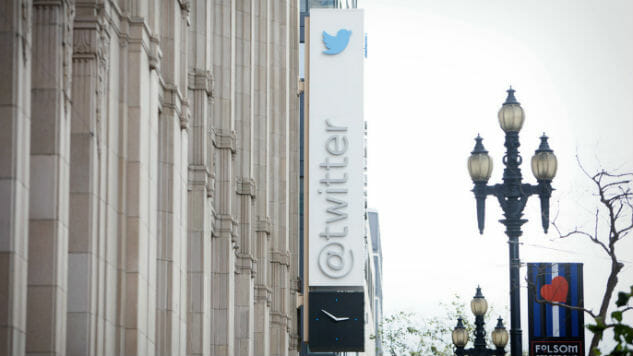 If you've engaged in any discourse about Twitter lately, it's likely been the negative kind: chief executive Jack Dorsey has been under fire for the way he's handled everything from sexual harassment to the rise of the racist alt-right on his platform to fake news to fake followers. But amidst this controversy, and Twitter's attempts to respond in an effective way, the company actually made money for the first time in the last quarter of 2017.
Financial news surrounding Twitter tends to focus on the difficulty in actually generating revenue from the platform, but per the Times, the company made inroads at the end of last year:
Twitter reported a profit of $91 million in the last three months of 2017, compared with a loss of $167 million in the corresponding period of 2016. The company had posted a loss in every quarter since it went public in 2013.
Overall revenue rose 2 percent to $732 million in the quarter. Revenue from advertising, which makes up the bulk of its revenue, rose 1 percent in the quarter.
This is good news for people who don't want Twitter to go away—which is most of it users, probably, even the ones who complain the most. The company went public in 2013, and the announcement on Tuesday drove Twitter's stock price up more than seven dollars. As of late 2017, Twitter boasted 330 million average users per month.
No word on the Trump Effect, or whether the company's recent profitability has anything to do with the fact that the American president has made it his official sounding board.