One in Four Troops Say They've Witnessed White Nationalism Firsthand in U.S. Military
Photo by Chip Somodevilla/Getty
Politics
News
White Nationalism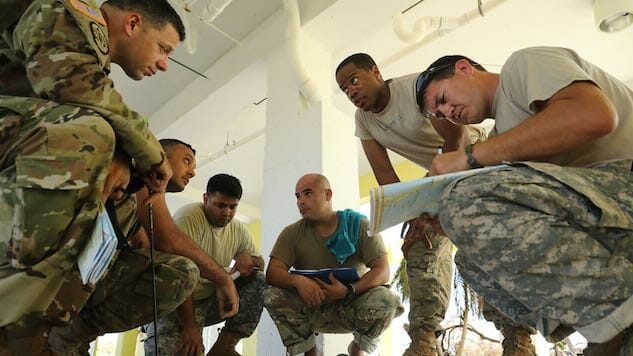 In a survey for Military Times that received over a thousand responses, nearly one in four United States service members said they have witnessed white nationalism firsthand within the United States military.
Army Times reports that the survey took place about one month after the riots at Charlottesville, in which a white nationalist killed a counter-protestor. Respondents were asked a variety of questions, and chief among them were questions about white nationalism and threats to national security. When asked what about the threat of white nationalism, 30 percent of respondents labeled it a serious threat, more than "Syria (27 percent), Pakistan (25 percent), Afghanistan (22 percent) and Iraq (17 percent)."
After Charlottesville, military leadership stressed "that threats that or discrimination against minorities is against service values," but that didn't stop nearly five percent of respondents to this survey from taking issue with white nationalism being listed as a potential security threat. Several were unhappy that Black Lives Matter, a protest movement against police brutality against unarmed black people, wasn't listed as a terrorist organization. One Navy commander said white nationalism wasn't terrorism, and one Air Force staff sergeant said white nationalists weren't racists. Shockingly, these men declined to give their names.
Minority service members reported in higher numbers instances of seeing white nationalism firsthand. While the total for all military personnel was just under 25 percent, 42 percent of minority service members said they have witnessed white nationalism firsthand in the military. Nearly half.