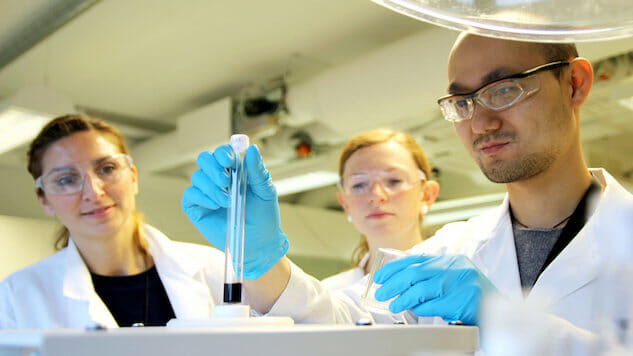 A new study funded by the National Institutes of Health may lead to early diagnosis of autism.
Autism is one of the fastest-growing developmental disorders in America and is often hard to diagnose. Researchers have discovered changes in the brains of infants who are later determined to be autistic. These findings have the potential to help numerous families by leading to earlier diagnosis and treatment of autism.
Researchers from the University of North Carolina at Chapel Hill studied brain scans from infants with high risk of developing the disorder at six, 12, and 24 months. They were able to predict which children would develop autism with overwhelming accuracy.
This research could lead to the diagnosis of the disorder before symptoms even appear.
"We see an increased rate of growth in the outer surface of the brain, the folds, the sort of waviness of the surface. That's followed by an overgrowth of the brain in the second year," the study's author, Dr. Joseph Piven said.
This overgrowth corresponded to typical autism behaviors that often begin to present themselves around the second year. By identifying these brain changes early on, there is a possibility for developing treatments before the brain is fully formed.
Image by Per Henning/NTNU, CC BY 2.0
Chamberlain Smith is a freelance writer based in Athens, Georgia.