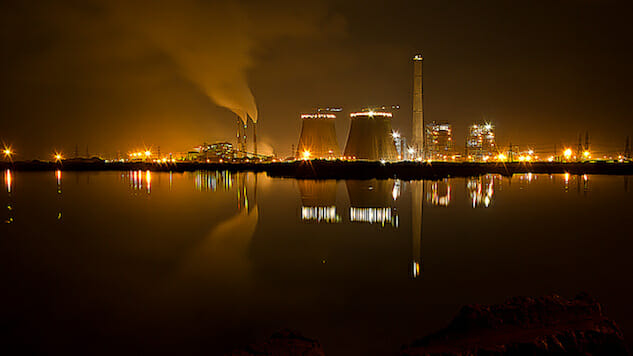 In an effort to give power and industrial plants added incentives to reduce CO2 emissions, a team of chemists from India have developed a way to capture carbon dioxide and recycle it into useable baking soda.
Around the world, carbon dioxide accounts for 65 percent of greenhouse gas emissions and makes up a staggering 85 percent of emissions in the United States.
In response to the ever-growing problem of increasing emissions, countless countries have implemented programs and projects to find ways to protect the environment and cut down on things like use of fossil fuels for energy and transportation.
The Paris Climate Agreement, implemented in 2016, has been a leading force in bringing nations together to find ways to tackle climate change. As a result, companies like Carbon Clean Solutions have invented technologies to capture CO2 from power and industrial plants.
At the Tuticorin thermal power station on the Bay of Bengal in southern India, Carbon Clean Solutions' technology has been implemented with successful results.
The technology aims to capture carbon dioxide waste from the plant and convert it into soda ash (Na2CO3), more commonly known as baking soda. The goal is to make capturing emissions "profitable and sustainable," Aniruddha Sharma, CEO and co-founder of Carbon Clean Solutions, said.
As a result of the technology, the Tuticorin plant is able to take in CO2 at less than $30 per ton without subsidies, making it incredibly lucrative to then recycle the chemical into more useful substances.
The soda ash is most often supplied to glass manufacturers where it is used in the production of an inert product.
The project at Tuticorin served as proof-of-concept for Sharma's team and they hope to expand their innovation to more plants world-wide in order to significantly cut down on carbon emissions and contribute to a healthier environment.
Top photo by Ramkumar CC BY-SA 2.0
Lauren Leising is a science intern and a freelance writer based in Athens, Georgia.