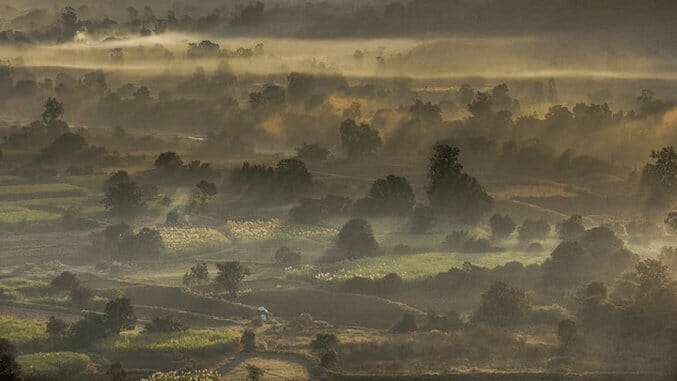 A transgenic mustard plant in India is the country's first genetically-modified (GM) food crop to be deemed safe for consumption.
This comes as a big win for proponents of GMOs in a country that has seen an extremely contentious debate over the crops since their introduction nearly a decade ago. Despite the fact that the plant was found to be safe, there is still a steep uphill battle in store for the developers of the crop before it will get approved to go on the market for consumers.
The approval of GMOs in India has been significantly delayed for various reasons, including the ongoing lawsuit between plant geneticists and environmentalists. The suit— which raises questions over whether or not scientists are deceiving the public about the benefits of the transgenic mustard— has significantly hindered any progress in the development of GMOs, overall.
Although the approval of this crop could become the breakthrough moment that India's biotechnology industry has been waiting for, the controversy surrounding the science has been immense. Regardless of the fact that GMOs could help feed the country's growing population should they be approved, some worry that it will pave the way for a slew of consequences— the most egregious on the list being that agro-technology firms could monopolize the country's food supply. In addition to this, more rudimentary concerns of overall safety continue to be raised, especially in regard to the amount of pesticides and herbicides necessary to keep these crops flourishing.
Should the lawsuit come to a settlement or be ruled in favor of geneticists, the mustard plant could pave the way for many other GMOs to be developed. The mustard plant, however, would first have to pass the judgment of the Indian Supreme Court before it would be put up for sale.
Top photo courtesy of Yogendra Joshi / Flickr, CC BY SA 2.0
Natalie Wickstrom is a freelance writer based in Athens, Georgia. She most likely wrote this piece to the tune of a movie score whilst chewing gum.