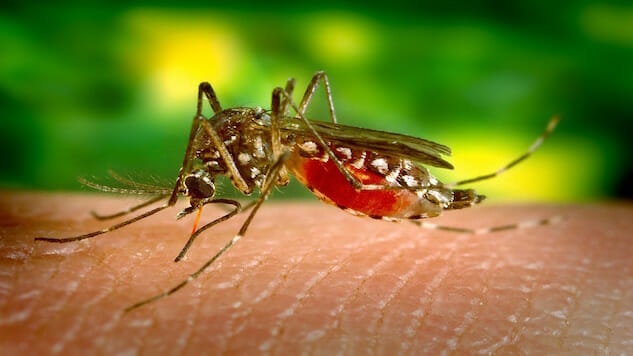 One month after being declared Zika-free by the Center for Disease Control, the state of Florida has been recognized as the home of two new mosquito species.
Two tropical disease-carrying mosquitoes have been found in the Florida Everglades; this is the first time they have ever been on the United States mainland. The new arrivals are from the Caribbean and Latin America. This brings the total up to nine new mosquito species found in Florida over the past decade.
An entomologist from the University of Florida Institute of Food and Agricultural Sciences is responsible for the latest discovery.
"These two species are known to transmit pathogens that affect human and animal health," said Nathan Burkett-Cadena, assistant professor of entomology at UF.
Burkett-Cadena predicts that the mosquitoes will likely spread throughout Florida and to neighboring states because of their widespread larval habitat. The research to support these findings is being published in the Journal of Medical Entomology and the Journal Acta Tropica.
After the December 2016 "Zika-free" declaration, public health officials made it clear that even though virus is gone, it could make a reappearance at a later date. At this time, officials say it's too early to be alarmed by the new discoveries, despite the possibility of new mosquito-borne viruses.
Chamberlain Smith is a freelance writer based in Athens, Georgia.