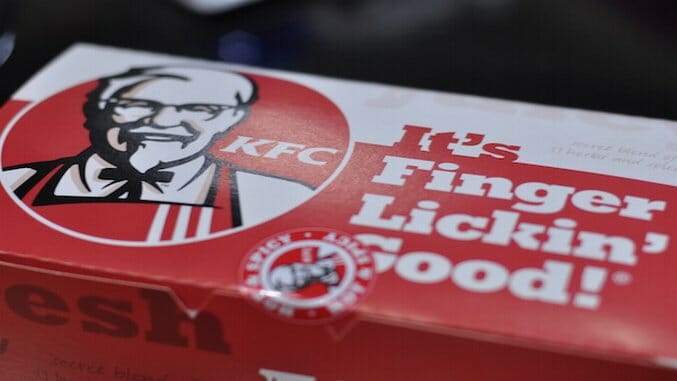 Mark your calendars for June 21st, 2017. One of KFC's "Zinger" chicken sandwiches, the first passenger on a new balloon created for tourism, will be launched into the stratosphere. KFC is providing video coverage so viewers can tune into the chicken sandwich mission.
World View Enterprises is an Arizona-based company, "leading the way in emerging stratospheric economy, and pioneering new perspectives with the development of the Voyager human spaceflight system." In short, the company hopes to send tourists into space on balloons that will provide breathtaking views of Earth and outer space alike.
World View is preparing for the launch by finishing development on their signature stratollites, balloons meant for trips way above cruising altitude. Although these balloons won't go as far as the edge of space, their cost effectiveness far outweighs sending a rocket into orbit.
As KFC is preparing to butter their buns, the four-day demonstration flight will test World View's latest solar-power equipped navigational balloons as they cruise the stratosphere.
This pioneering flight will give World View an idea of any improvements they need to make before taking on human clients— with current reservations running at $75,000 per person— while also drawing attention to their brand and the newfound accessibility of space travel.
Main photo by Marufish/Flickr, CC BY-SA 2.0
Caitlin Phillips is a freelance writer spending her summer in Budapest, Hungary.