Julia Roberts Met With Manchester United Players, Gave Paul Pogba A Kiss
Photo by Clive Brunskill/Getty
Soccer
News
Elite professional footballers get to do some cool things. In addition to playing in Champions League Final or representing their country at the World Cup (things which a lot of people only fantasize about as kids), their celebrity status gives them opportunities most of us can only dream about, like owning a giant boat or petting an actual tiger. Or, y'know, getting a peck on the cheek from a famous Hollywood actress.
Julia Roberts, the Oscar-winning actress whose resume makes her one of the most accomplished Hollywood performers of her generation, is apparently a huge Manchester United fan. She was in attendance for the Red Devils' 1-1 draw against West Ham on Sunday. After the game, she and her family hung out with Michael Carrick on the pitch at Old Trafford.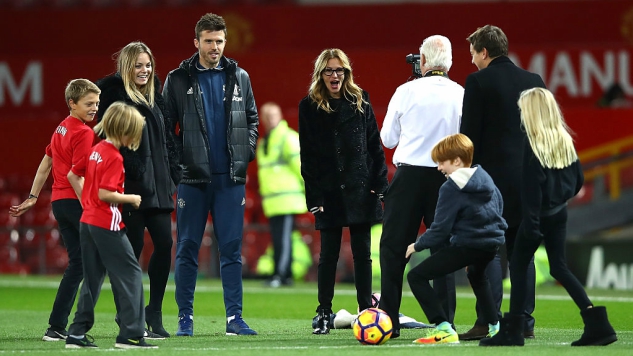 Later she met with Ander Herrera, who posted this on Instagram.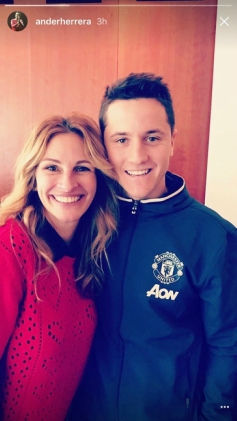 But it was Paul Pogba who really made an impression on her.
2px); width:calc(100% 2px);">
No word yet on whether she met with José Mourinho to discuss his latest tantrum;.