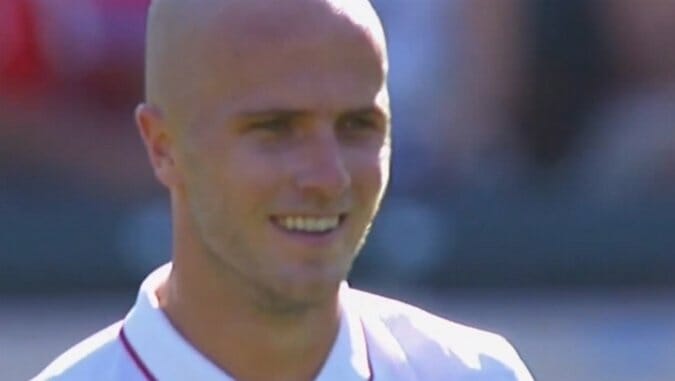 The US Men's National Team beat Panama 2-0 on Sunday afternoon, with Michael Bradley scoring the first goal direct from a corner kick (and Jozy Altidore knows it). Here are three great angles showing MB's once-in-a-lifetime strike:
From the side:

From above:

Not 100 percent sure what to call this, but going to say it's an isometric angle:

And here are all three angles together, courtesy of ESPN and US Soccer:
Is there some luck involved? Yes. But it's still a great ball, designed to cause maximum danger, and it's definitely something that was planned—the way the US players are crowding out Panamanian keeper Jaime Penedo, plus the fact that Bradley served in a similar ball just a few minutes earlier.
Either way, Michael Bradley can now add "scored an international soccer Olimpico" to his resume.