The Premier League on YouTube? It's Not as Far-Fetched as You Think
Photo by Andrew H. Walker/Getty
Soccer
Features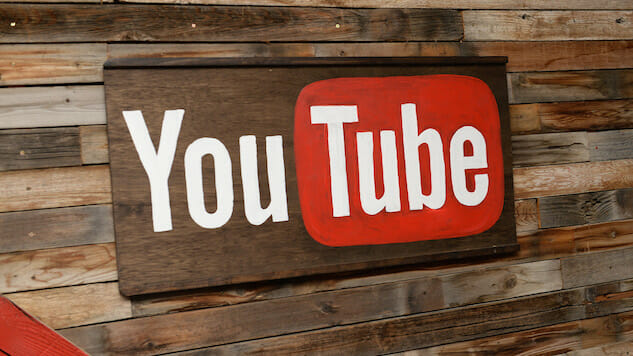 Two seasons ago, sources in football indicated that YouTube's parent company, Google (now Alphabet), were considering buying UK broadcast rights to the Premier League. The bid obviously did not materialize, and BT and Sky shared an expensive victory in securing the broadcast rights.
Recently, however, YouTube announced they will be launching a subscription service to show most US basic television channels for about $35 a month, with plans to show ESPN and Fox Sports on the service, it stands to reason that the rights to show football matches may eventually follow.
Leading up to their most recent, massive UK Premier League rights deal, Sky were terrified they might lose their key product and BT were desperate to avoid retreat. Winning for both was essential, but it came at a cost of £5.1 billion. Neither Sky nor BT have flourished financially since the deal, and Sky underwent a heavy round of cost cutting to pay for it. Revenues aren't rising fast enough for either company to sustain a massive increase when the rights come up again in 2019.
That may give Youtube the opening they need. In the last bidding round, there was talk that Discovery, the owner of Eurosport, had considered outbidding both Sky and BT in order to take Eurosport into the UK cable mainstream. That would have dealt a serious blow both Sky and BT, whose business model depends on offering customers internet, landline, mobile phone and television bundles. Without football as a selling point, their product is significantly weaker. This is an industry that requires scale to earn profits, so competition – for rights and customers – is as fierce as the offers are generous. Sky and BT might not be able to afford to spend any more on the Premier League rights, but losing them may prove even more costly.
The loser in all this is, as ever, the consumer. BT and Sky are obliged to try to make money, and have passed the steadily increasing broadcasting rights fees to their customers, who are more and more tempted to exploit VPNs, streaming sites and crooked Android boxes to watch the Premier League for less or for free. Eventually, there will come an inflection point where increased prices result in lower overall revenues. We're not there yet, but a victorious YouTube rights bid could make things cheaper for customers regardless if it sets another record.
To see why, one needs only to compare earnings. In 2016, BT made a profit of £3.4 billion his pounds. For Sky, the figure was £1.5 billion. Alphabet, YouTube's owner, makes more than that combined every quarter. If Alphabet decides it needs UK Premier League rights, as opposed to simply wanting them, it will get them. If it does that, the revenue from broadcasting rights for the Premier League could conceivably exceed £10 billion for any deal.
YouTube is apparently set to charge around $30 for their US cable offering, a figure that some believe will lose the company money for every customer who signs up. That may not matter. Almost all of YouTube's revenue is from advertising, so they simply have to make enough from money to counter any loss. Given the increasing pervasiveness of internet entertainment and accessibility, it is easy to see how that might be feasible. YouTube could theoretically afford to charge consumers far less for football than existing providers, because they can count on astronomical advertising profits.
Of course, there are potential problems for YouTube to overcome, like the growing threat of the free illegal stream. However the biggest tech company in the world is better positioned than most to find a way to block illegal sites. Following Netflix's lead, they would also combat the use of VPN to enforce regional restrictions. The Premier League would require this to be strongly enforced, as they maximise revenue by selling rights to various discrete regions.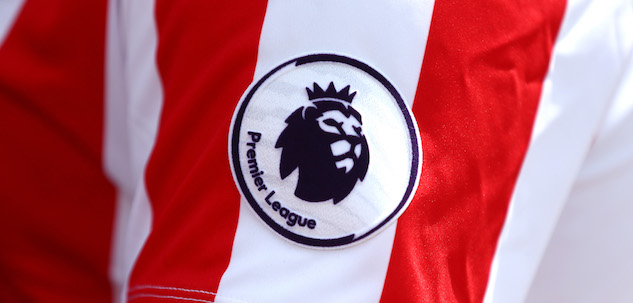 Last year YouTube's representatives said that they had no interest in Premier League rights. They were much happier to partner with existing content creators than creating any themselves. They have their own YouTube stars, of course, but what dominates is the ability to advertise alongside pre-made films, music and television. Alphabet's profit are dominated by their mobile and advertising revenue, so they're interested primarily in holding their customers' attention, no matter the content.
To that end, YouTube agreed a deal with BT to show the Europa and Champions League final on their platform, but they did not do so exclusively. However, one of the reasons that was said to end interest for YouTube in the last round of bidding for the right to every match was that 4G was not quite fast enough, or widespread enough. A special occasion like a final is a different prospect to streaming Stoke vs WBA – you will go to more effort to watch one than the other. As 4G has spread across the world and we prepare for the rollout of 5G, this would be much less of a concern for any rights holder.
Alphabet may continue to strike licensing deals with whichever company wins the next Premier League broadcasting rights, and help fund the bidding in that way, operating in a secondary market. If BT can license its rights online to YouTube, then it may be able to raise its own bid for 2019. It will be wary of Netflix's struggles. From the outside, with its low subscription cost and some impressive shows of its own, Netflix . From the inside, where it burns hundreds of millions of dollars in content creation while failing to make any money, things seem more strained.
There are also the logistics to worry about. Currently, internet television faces little regulation in the UK. You can't incite racial hatred, for example, and you could be prosecuted for certain kinds of pornography, but there's little guidance on what would happen if you showed the Premier League every week. Alphabet, nervous at the prospect of paying tax one day, will not want to incur any more regulatory attention than is strictly necessary. However, if YouTube and Alphabet wanted to avoid the attention of a country's regulator, it may choose not to bid for the rights of that country.
For football clubs, a prospective Youtube deal would potentially see them earn even more money. Premier League clubs would more likely to be tempted into selling their rights individually, as ever greater sums are offered for the biggest clubs. In turn, that would make clubs targets for purchase themselves.
In fact, at about the same it emerged that Youtube was interested in acquiring Premier League rights, there was another, more developed story that Alphabet, Amazon and Facebook were considering buying a club outright. Once they controlled a club, they would be able to control its output in the long term. They could harvest their own videos, just as the naff social media managers do for the clubs currently. We can take Manchester United as the example, because they show just how much cash you can rake in when you abandon all pretence of dignity.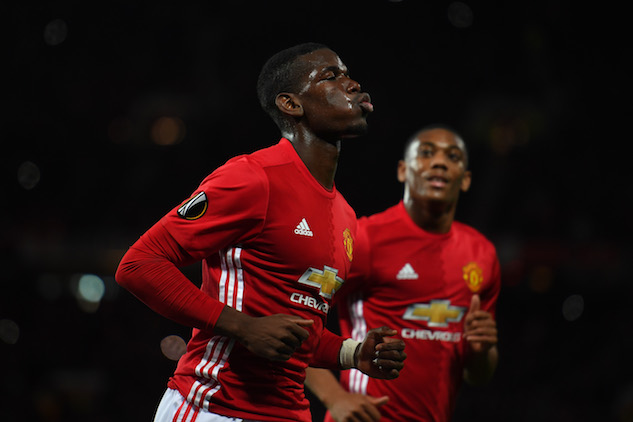 United currently hawk their own stars around for awkward, horrible adverts for 21st Century Fox films. They have paint and noodle sponsors, and they will one day have sponsors for individual atoms that make up Paul Pobga's nostril. It is demeaning, but it is financially rewarding. As incompetent as Ed Woodward is to do with anything about running a club on the pitch, he has delivered hundreds of millions of new revenues streams off it. United talk about their fans numbering two-thirds of a billion people, of their Twitter and Facebook audience. If the money is in advertising and attention in football, just as it is online, then there is – and this is a disgusting phrase – clear synergies to be optimised.
It's also a question of just being sensible with money. As rich as Alphabet, Amazon and Facebook are, it might be cheaper to just buy Manchester United, Juventus and Borussia Dortmund outright than to buy the rights to the competition every few years. United, one of the biggest three clubs in the world, is only valued at a few billion dollars. That is less than a loss-making Silicon Valley start-up, and United no longer have a lecherous executive runnings things, unlike [insert any start-up founder here].
There is already one hugely successful, financially enterprising group of ex-players who are positioning for a move. They own one club, have strong links with the owner of another, and a super agent, and are ready to make a move for Manchester United when it becomes available. The Glazers have no love for football, merely the revenue it delivers. They are already able to make a huge profit, and are reportedly less enamoured with one another than they used to be. Offer them the right sum, and it would be easy enough to get investment banks to finance the move, regardless of any future sale. Coincidentally, Peter Lim, a very rich businessman, has already bought Valencia for his own ends, as mentioned in Paste previously.
This group of players have long held the belief that it is the digital businesses who will ultimately control not just the rights, but the clubs themselves. Facebook and Alphabet, for all the attention paid to them, are merely platforms for various types of marketing. The more of the content they choose to provide themselves, the more money they will eventually make, which is their only true aim. If you dispute this premise, then have a look at Google's continued attempts to help out China, Facebook's utter lack of interest in fake news when it mattered most, and Amazon's obsequiousness in presenting itself as an America First employee since Donald Trump's election. Dealing with Paul Stretford would actually be a moral step up.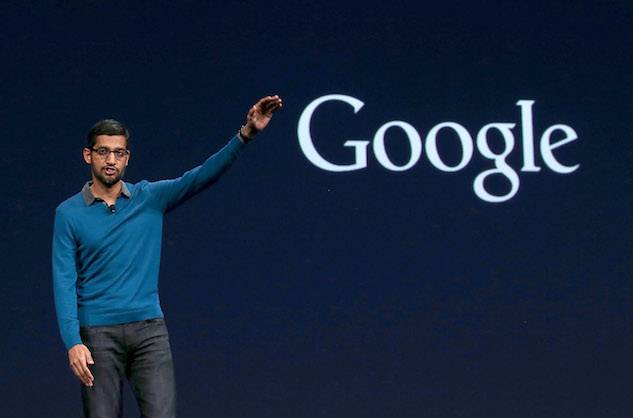 It is, of course, difficult to conceive of Alphabet, or any media company, buying a team outright. It recalls the difficulty of Sky attempting to buy Manchester United more than a decade ago, negotiating potential conflicts of interests. Should the rights be split up by country, that would be less of a problem. And this kind of move is no longer without precedent.
But, first, there is a simple business case for buying Manchester United, or any huge club. United turn a profit now, but are saddled with almost half a billion pounds of debt. The interest payments are around $10 million a year. Manageable, but once it is paid off, would continue to throw off ready cash with the potential of increasing commercial revenues with Alphabet's backing. Further, Alphabet, like many tech companies, hold tens of billions of dollars in cash offshore, unwilling to repatriate it for fear of incurring tax. That can be avoided by using it for mergers and acquisitions – United would swallow up around $4 billion, including debt, and swiftly start producing profit. It is prosaic and it is unexciting, compared to sending self-driving cars to the moon, but it does actually work. And, to use Lindsell Train's approach to investing, one can see the advantages of paying up for companies with enduring bands which have the ability to raise prices with or above inflation. Liverpool also show that being unsuccessful is no obstacle to building a worldwide fanbase, if the name is properly established.
Secondly, one can point to the Atlanta Braves, owned by the enormous media company Liberty Global. While Atlanta have struggled at the game itself, it has seen its stock price rise consistently. Sports clubs – and English football clubs in particular – can seem to be more trophy assets than sensible purchase, but half of that is because of the hapless clowns in charge. As even Woodward and the Glazers have shown, if your motive is profit via publicity, it is eminently possible to make money, and keep a club at or near the top of the game. Liberty Global's ownership has not been referenced as a compromising situation. Should Alphabet or YouTube start adding several clubs to their company, then it might be a concern.
When the news first came in that YouTube will be showing sport by carrying cable television, it first seemed that this would simply be a more convenient, modern way to watch what you wanted to watch. But, given the money available and the demand for soccer, the logical steps is for a digital platform to buy the broadcast rights.
That might be Discovery, linked implicitly with another quad-player, Liberty Global, Sky or BT, or it could be a social media player or tech giant. For the clubs, it would mean more money, but perhaps also a change in ownership to become just part of a conglomerate rather than in control of its own course. It has happened elsewhere already, as Liberty Global purchased the Atlanta Braves and stuck it in its own dizzying corporate structure. And for the fans, it means much the same as before: give us your money and sit down—only your gawping face and wallet matters now.