Sure, the Chanels on Scream Queens wore their fur like badges in the southern Cali heat, but that's TV. You aren't going to be wearing your faux fur to Coachella or during summer picnics. Here's how to make the most of your faux fur bags, vests, coats and more while you still have the chance. So go ahead, flaunt your fur like you're Kate Moss exiting a limo with Diddy and posing for Annie Leibovitz during Paris Fashion Week in 1999.
1. Match Your Fur to Your Bag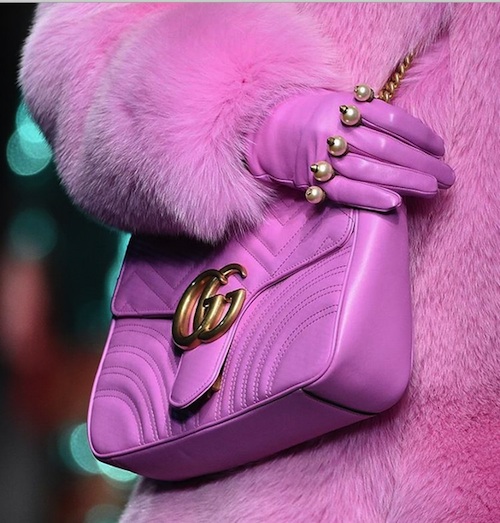 Photo via Instagram.com/elleusa
Really commit to your cause and embrace your colorful fur by toting around a bag of the same shade. It doesn't have to be Gucci, like this detail from the Milan this season, but it wouldn't hurt.
2. Make it Pop with Bold Stripes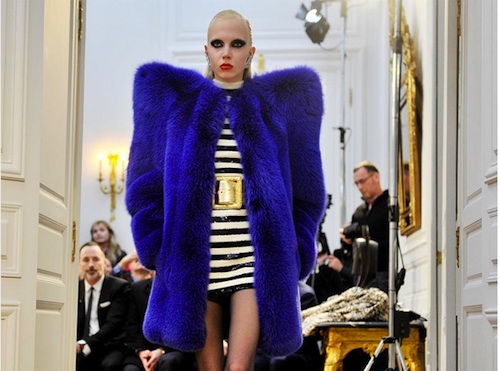 Photo via Instagram.com/instylemagazine
Layer on the visual texture with some thick nautical stripes and a look-at-me coat. You don't have to go full-on 80s like Saint Laurent here at Paris Fashion Week. But we don't condemn such a move.
3. Accessorize with Your Kitschiest Backpack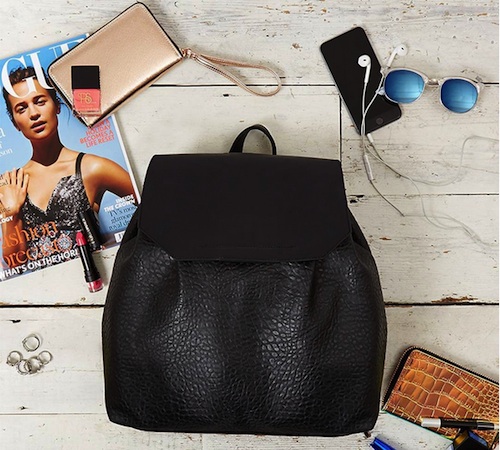 Photo: Instagram.com/emmaroberts
Chanel #1 herself shows one of the easiest ways to wear your off-duty fur. A camel-hued leather backpack with stripes straps and a laser-cut smiley face amp up the fun factor for a classic faux-fur coat.
4. Pair with a Plain Turtleneck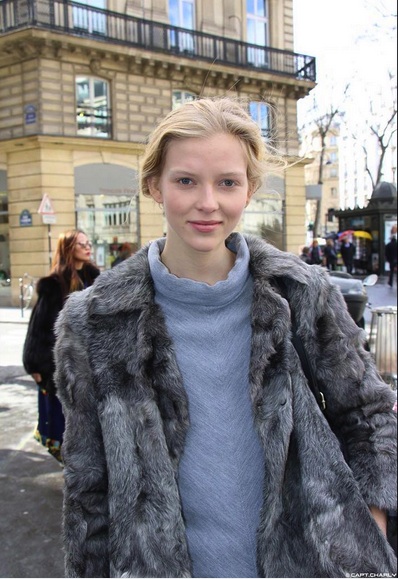 Photo via Instagram.com/captcharly
Keep warm all around with a turtleneck and your faux-fur coat. The combo is the closest thing to staying under the covers all day.
5. Add Edge to a Pretty Floral Shirt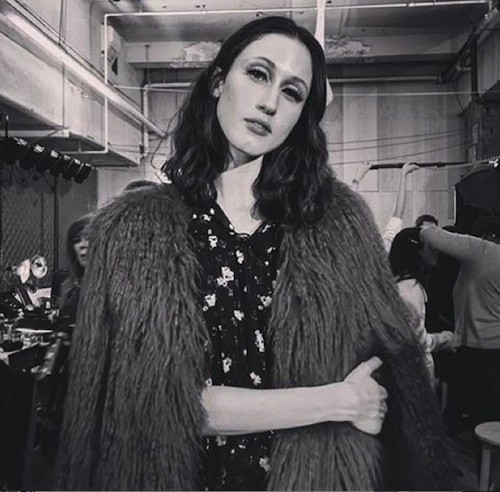 Photo via Instagram.com/anna_vrc
Sometimes a pussy-bow button-up shirt can feel too precious. That goes double when it's decked in floral. Model Anna Cleveland toughens up the pretty top with a shaggy fur backstage at New York Fashion Week.
6. Balance out Tattered Jeans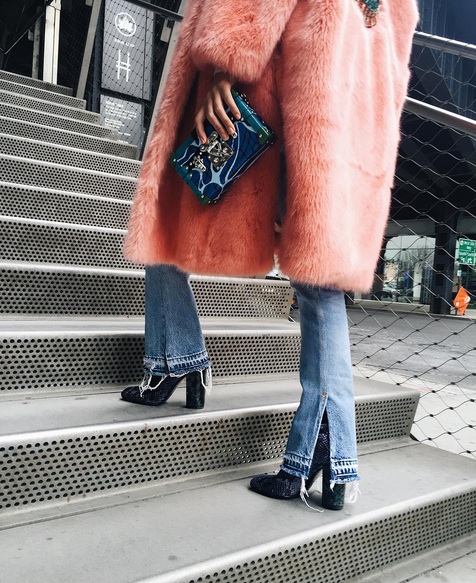 Photo via Instagram.com/songofstyle
Fashion blogger Aimee Song gets paid the big bucks to come up with winning outfit combos. Let her trial and error guide you. A big pastel fur and sparkly clutch are the perfect way to make your frayed and tattered jeans look blog-appropriate.
7. Draw Even More Attention to Your Craziest Pants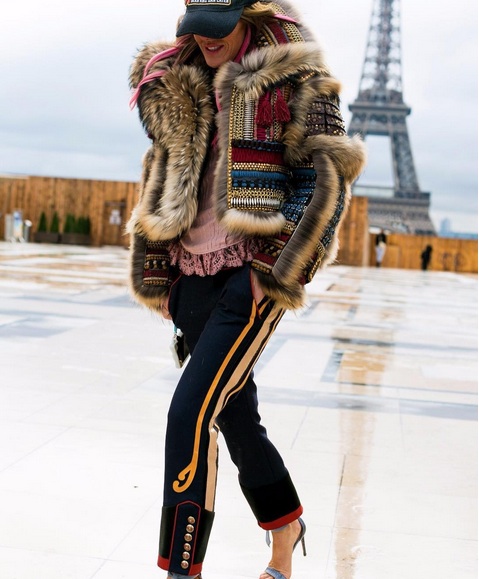 Photo via Instagram.com/anna_dello_russo
Do as the Editor-at-Large for Vogue Japan and intriguing street-style queen Anna Dello Russo. Just go with the more-is-more approach. This is the only way to guarantee that people won't notice that's the Eiffel Tower in the background.
8. Elevate a Trucker Hat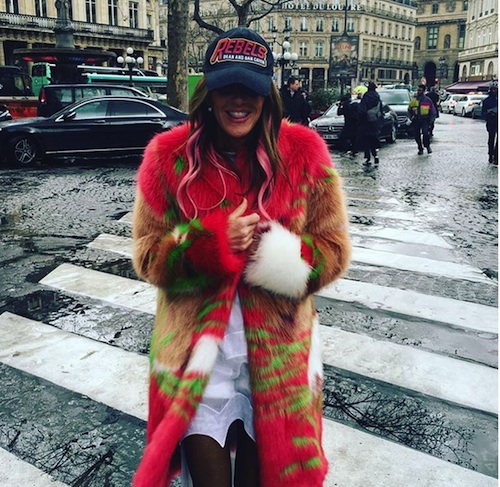 Photo via Instagram.com/anna_dello_russo
Yep, these are back in style again. But alas, you can copy ADR's look and successfully avoid looking like Larry The Cable Guy.