Sshh! Do you hear that? Along with chirping birds and twitterpated rabbits, bands across the country are gearing up, readying for sound checks and headed to Austin, Texas. SXSW's music portion, opening March 17, signifies the start of music festival season, and we here at Paste could not be happier. Along with the released 2015 lineup, the change in weather and hope of spring and summer is the sweet reward of shows, fests and general outdoor debauchery. While you may have your tickets purchased, friends rallied and a general idea of where you are headed, this handy survival guide will be sure to take your festival game to the next level, and keep the stress of planning an outfit to a dull roar.
1. Sunscreen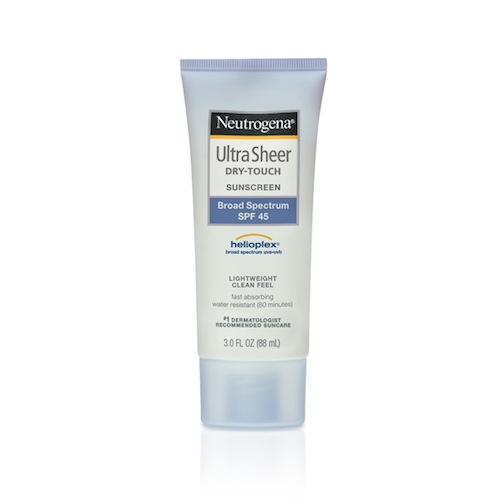 Dry Touch Sunscreen via Neutrogena,
$9.49
So no matter where your music fest takes you: Union Park's grassy knoll in Chicago or the breathtaking vistas of the Gorge Amphitheater, sun exposure and dehydration are two common and avoidable side effects of dancing all day to your favorite bands. Sunscreen is a must and generally the easiest item to forget, especially when you are hyped up and ready for some of that vitamin d after a long winter. But, if you would rather leave the festival without feeling like a boiled lobster, not to mention sans those pesky caged bralette tan lines, sunblock is your best defense. We like Neutrogena for their soothing and non-comedogenic formulas, as well as their easy to apply spray versions. Reapply more often than you think, and, trust us, you will still get some sun and freckles, unless, of course, it rains.
2. Reusable Water Bottle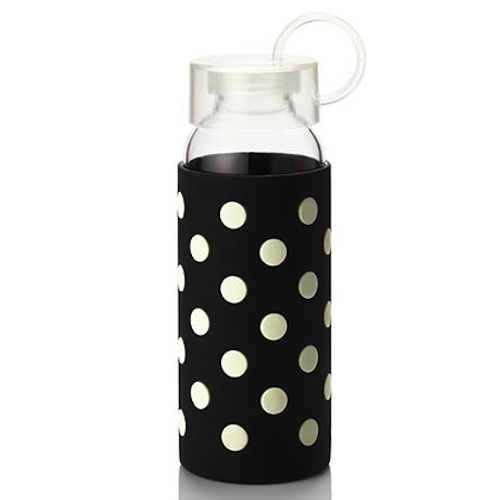 Raise a Glass Water Bottle via Kate Spade,
$30
Along with sun exposure comes dehydration, and along with music festivals comes outrageously priced bottled water. Your best bet, if festival rules allow, is to bring a reusable water bottle and get the scoop on where the refilling stations are located. Sipping water in between sets is a no-brainer and can ward off any day-after blues. AllAll_-All&utm_source=pla&utm_medium=cpc&utm_campaign=pla&pla=pla_825466931244&CAWELAID=820564640000015365&CAGPSPN=pla&kpid=825466931244″>Kate Spade has some adorable bottle options—just be sure to keep an eye on it since these are usually the first to go missing.
3. Facial Mist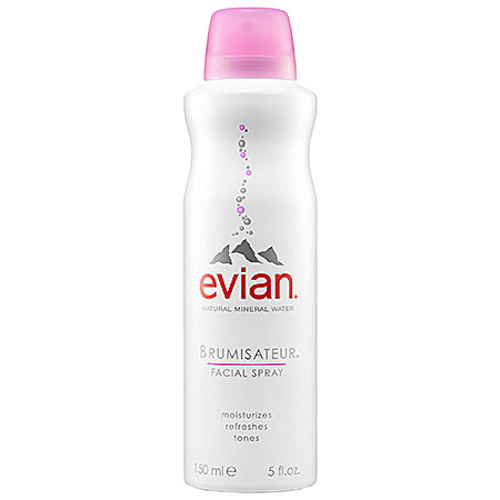 Facial Spray via Evian,
$7.50
If sunblock and water bottles are not enough, we also suggest a facial mist like Evian's perfect on-the-go travel size to keep you fresh and cool. Not only great for daily us, but facial sprays are the absolute best refresher after the party has died down for the day.
4. A Rainy Day Garbage Bag Alternative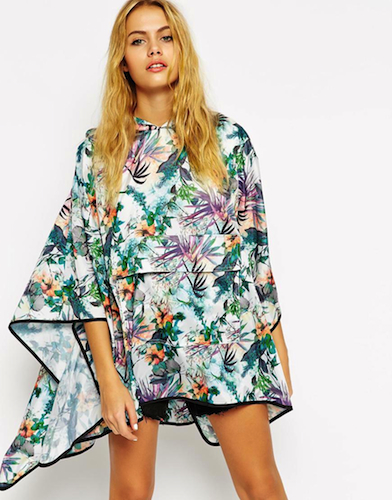 Hawaiian Packaway Poncho via ASOS,
$26
Needless to say, music fest style has become a beast of its own. Just think back to all the crop top and denim cutoff ensembles topped with flower crowns marching into Lollapalooza last summer and you get the picture. That being said, with a little planning, these fashion forward looks can actually be secretly practical as well. Take ASOS's Packaway Poncho. for example. No matter the weather report, especially with spring festivals, rain happens, as well as mud, wet shoes and damp shorts. These patterned ponchos keep the rain at bay and no one is the wiser. With garbage bags as the typical alternative, we will stick with the Hawaiian florals.
5. A Multi-Use Bandana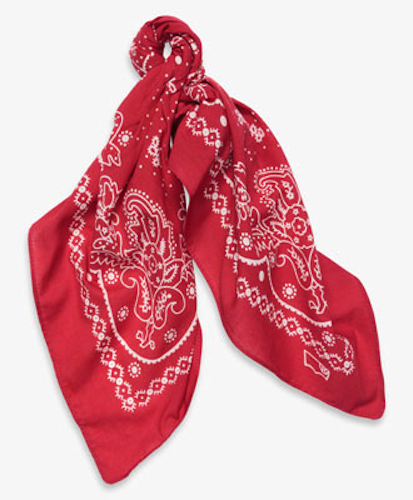 Paisley Bandanna via Levi's,
$14
Taking a cue from our little brother's Boy Scout Troop, bandannas and scarves are another double duty item to keep on hand. Levi's classic paisley options|null|null are a subtle nod to the western-wear trend, but also double as a great headband, first aid kit necessity and brace for any dance injury—sprained ankles included. Scarves add a pop of color, are another layer just in case and can even be used as a hair tie in a pinch.
6. A Good Pair of Sunnies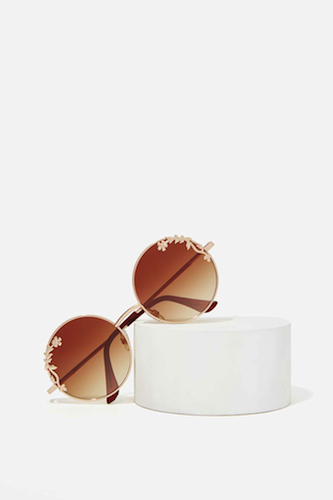 Heavy Petal Circle Shades via Nasty Gal,
$20
Sunglasses are, by far and away, the most important music festival accessory you need. Not only do sunnies add a hint of allure to any outfit, but, let's be real, with the added sun protection as well as being easier on the eyes—way less squinting—a forgotten pair of sunglasses can absolutely ruin a perfectly good day outdoors. These petal-adorned circle frames from Nasty Gal have Bonnaroo written all over them.
7. A Carryall Bag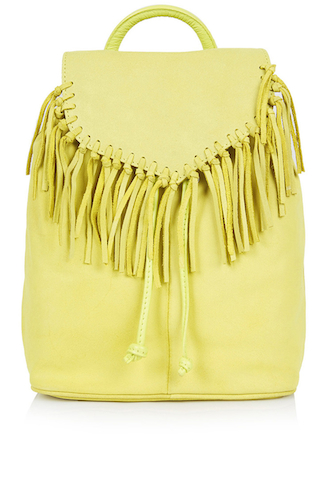 Suede Fringe Backpack via Topshop,
$105
As the list of music fest necessities grows, the right kind of bag becomes all the more important. While we have seen fanny packs attempt a genuine comeback, not all bags are created equal. If you do go the fanny pack route make sure you can carry all the essentials with you. Side strap shoulder bags are a reliable standard and easy to move around with like Modcloth's Whenever, Wherever Bag. When in doubt, a classic backpack can also do the trick. Opt for lighter colors to keep the heat off your back, and, if you are brave, a suede version like Topshop's fringe-friendly chartreuse sack is sure to have all eyes on you.
8. Temporary Tattoos (Music Fest Style)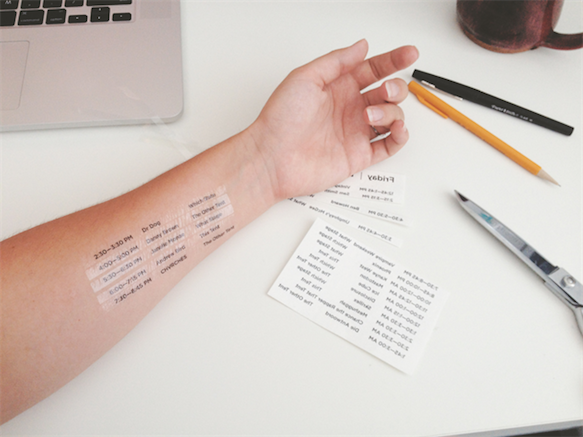 Now that you are geared up, one last piece of the puzzle is essential. With often more than three stages and a gigantic park to zap your phone's battery, as well as poor cell coverage in general, we absolutely adore this temporary tattoo idea from our very own Design Editor Sarah Lawrence. With these handy DIY tattoos, you can map out your festival's schedule and keep it on you, literally. Better than taking a pen to your palm and washing off your ideal lineup with hand sanitizer after a trip to the restrooms, these temporary tattoos are an ingenious way to stay on top of your day and not miss a single show, because really, when it all comes down to it, music festival season is all about the music. Being prepared just takes your mind off whether your remembered the sunblock and gets you back to staring up at your favorite bands, taking it all in, especially the sunshine.