In an eclectic, electric city like Portland, it most certainly takes all types. IFC's hit comedy series Portlandia spares no expense when highlighting not just the characters of Rose City but also their different looks and styles within the four quadrants surrounding the Willamette River. With crunchy granola-inspired threads as well as vintage fashionistas and the perennial hipster in converse and thick-framed glasses, the subtle details of each character gives a rounder vision to the show. Every city has its own vibe and judging from the various looks that find their way to the screen on Portlandia, PDX is no exception.
10. Stu's Stews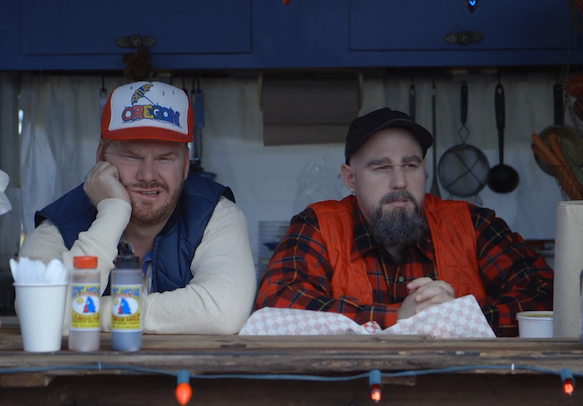 What would a show about Portland be without a down vest? Stu and Donald, in their bearish glory, feature this key staple in any Pacific Northwest closet. Not quite a jacket, but warm enough to get through a dreary winter month or two, the down vest is versatile and hike ready, begging the question: who needs sleeves? With their baseball hats and matching tees, Stu and Donald are ready to take on the food truck circuit with Mammie's world famous stew.
Get on board with Stu and Donald in Patagonia's Men's Bivy Down Vest.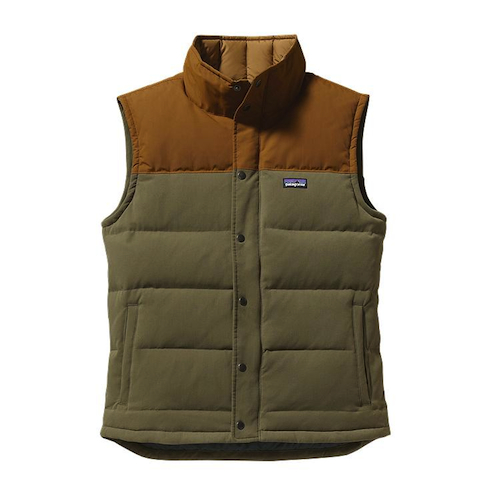 Photo via Patagonia
9. Fred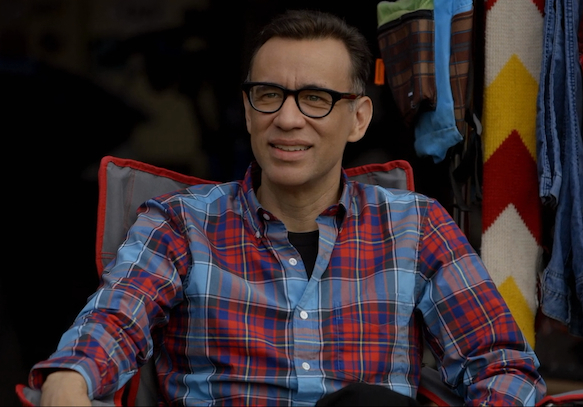 Fred's style remains a constant against the changing cast of usual suspects and guest stars. His regular uniform consists of black Chuck Taylors, a hoodie and plaid button down, with the ever-necessary thick black-framed glasses. Fred keeps his look classic and simple, pretty much unlike any other character on the show.
For the most appropriate puddle jumping footwear, look to Converse's Classic Chuck Taylor's.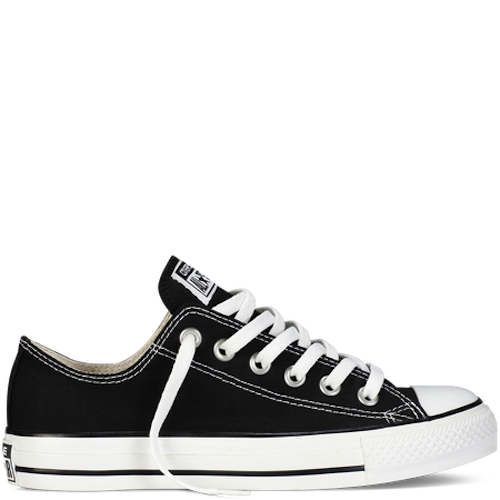 Photo via Converse
8. Toni and Candace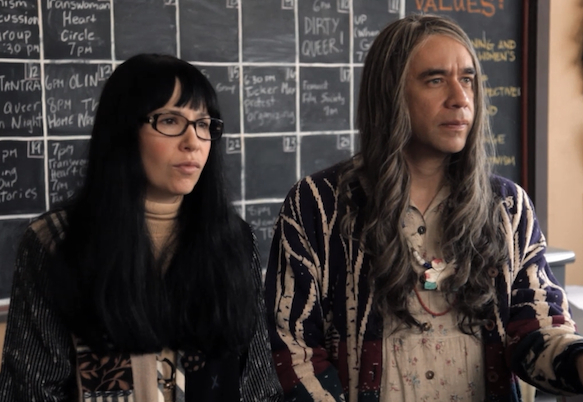 Our two favorite independent bookstore owners at Women & Women First are all about gender-neutral fashion. While sipping on unsweetened maple syrup, Toni and Candace wear turtlenecks like nobody's business. Oversized maxi dresses with layered vests and a quiet, judging demeanor let you know these two beings are not to be messed with and do not even think about using their restroom without making a purchase first.
Be like Candace with this handy travel tea tumbler from Mighty Leaf Tea.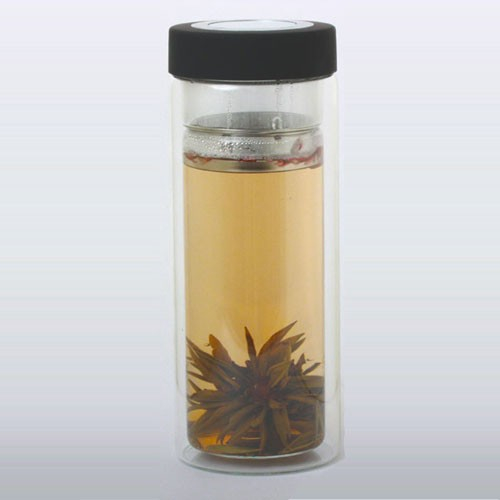 Photo via Mighty Leaf Tea
7. Ghavin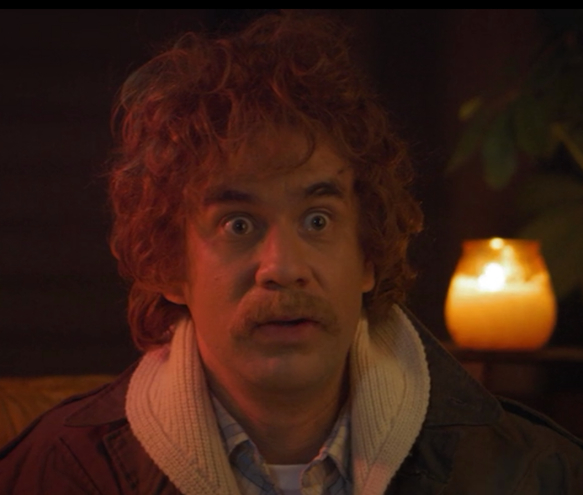 Ghavin's penetrating stare may be strong enough to take on even the coolest of cool—he stopped St. Vincent in her tracks—but he also knows how to rock a cowl-necked sweater and shearling leather coat. His orange corduroys and free flowing curls are crucial to his aging "cool" guy look. Just don't get him started on Pet Sounds or what type of amp you have.
Only time will tell if Brian Wilson will be salivating over this 1960's Victoria Portable Tube Amp from Vintage Guitar Shop on Etsy.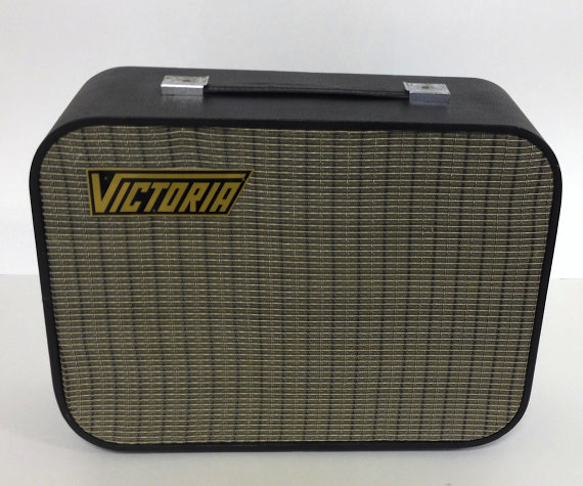 Photo via Etsy/VintageGuitarShop
6. Carrie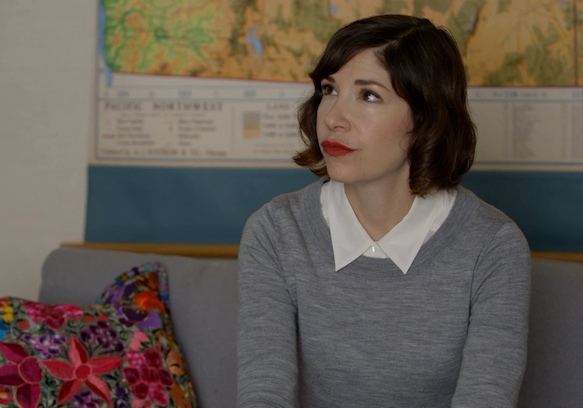 When the show began five seasons ago, Carrie's style was steeped in '90s grunge (Anyone remember her green army jacket?), but now Carrie's look is streamlined and hip with black skinnies, ankle boots and collared tops perfect for a night at the Star Theater. With her finger curled bob and mauve lip, Carrie will always be our Portland dream girl!
Perpetually overcast skies and gray clouds call for statement lips and no one does it better than Carrie. Try her look with Mac's Matte Lipstick in Heroine from Macy's.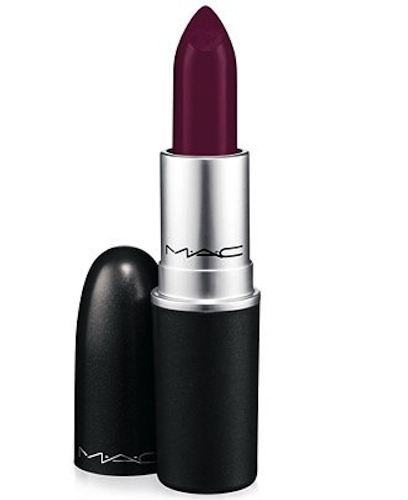 Photo via Macy's
5. Nina and Lance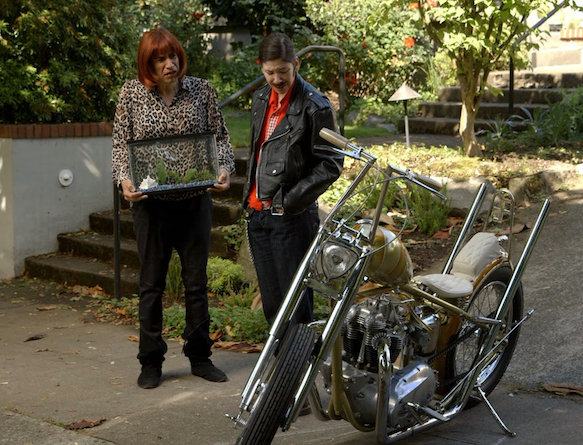 Nina and Lance may be a pair of contradictions, and we love them for it. Lance's tough guy motorcycle jacket and ponytail play well against Nina's high maintenance Betty Boop-inspired leopard print and cherry red embellished ensembles. Just refrain from bringing out The Notebook or killing their lizard because they will both fall to pieces.
This Skater Dress from ASOS is perfectly Nina.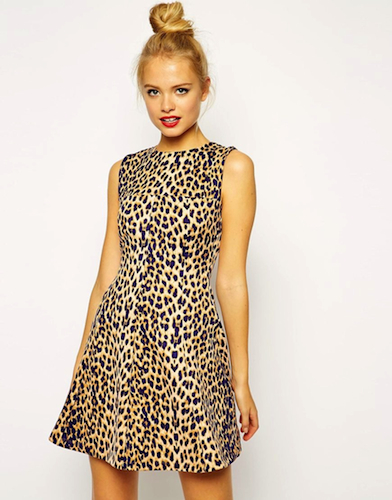 Photo via ASOS
4. Peter and Nance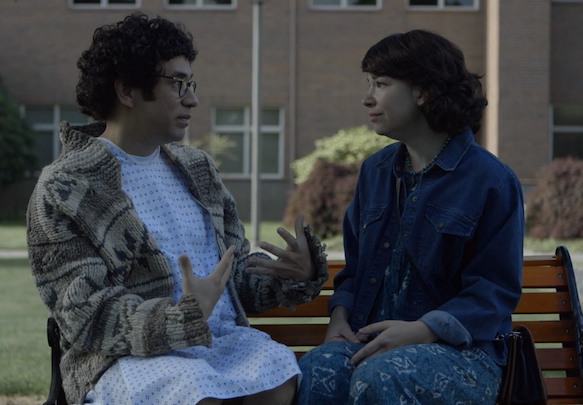 For a couple of middle-aged bohemians living on Skidmore Street, Peter and Nance keep their penchant for natural fibers and rich browns fresh with clashing textures and patterns. Perfectly mismatched like an outdated Urban Outfitters front window display, their style manages to compliment one another the same as their sweet and supportive bond. And, and, and, and, and, and yes, Birkenstocks with socks is most definitely a do.
Not just for summer dads and transient hippies, Birkenstocks with chunky wool socks will not only keep your toes comfy and warm on your next excursion to New Beavertown but they also have retro '90s appeal.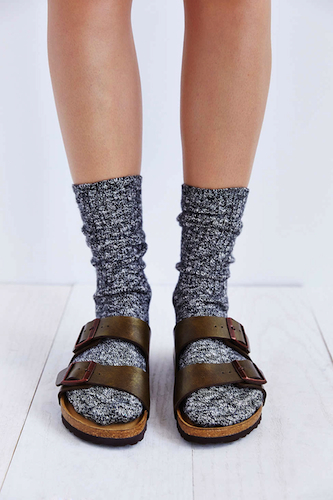 Photo via Urban Outfitters
3. Alexandra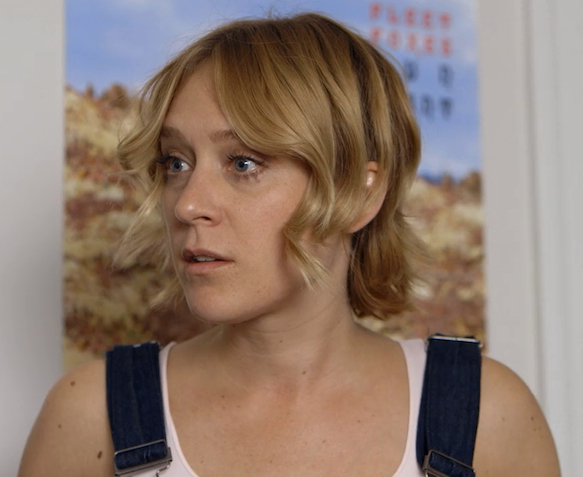 Carrie may have deemed her a "cultural tease" and she may pronounce Siouxsie Sioux "Sucky Sucks," but with Alexandra's kewpie doll eyes and evolving wardrobe, we cannot help but fall in love with the lost Seattle girl trying to make it work in PDX. Played charmingly by Chloë Sevigny, it was only a matter of time before this character's style moved up the ranks. With her leather and denim overall shorts and grungy cute take on Courtney Love circa the Cobain years, Alexandra leaves a trail of broken hearts in her wake, but at least she does it beautifully.
Get Alex's doll-eyed allure with Urban Decay's Partial False Lashes.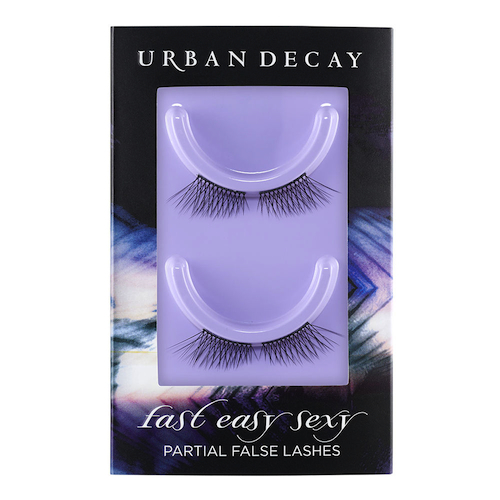 Photo via Urban Decay
2. Bryce Shivers and Lisa Eversman
While their look evolves as fast as their schemes, Bryce and Lisa are a perfect example of modern vintage and all things Esty. Whether ivory glasses or brightly colored frocks, mason jars or birds on pillows, these two know how to wear an apron and make it look good. Fast talking quick movers, Bryce and Lisa keep it fresh and Pinterest friendly. And don't forget, once that cloche hat becomes passé, they can pickle that!
Next time you are writing thank you cards, make sure you put a bird on it.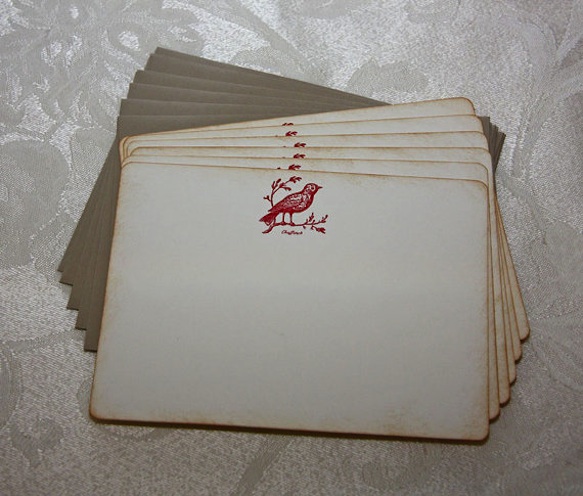 Photo via Etsy/TorisCustomCreations
1. The Mayor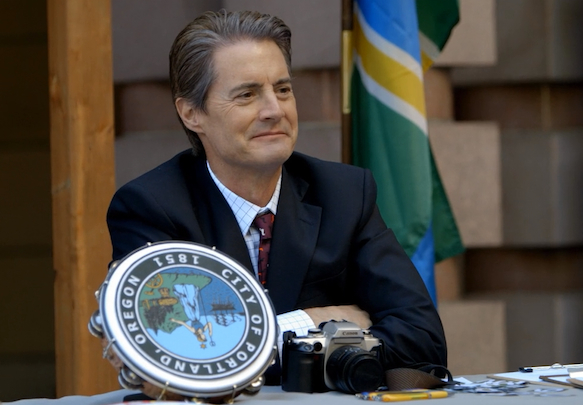 One word to describe Portland's mayor, the Mayor, is flawless. Always suited up, unless he has run off to a goat farm and grown a beard, the Mayor never looks anything less than perfection. With his pressed ties and proclivity for navy blue, the Mayor keeps Rose City running smoothly, with the help of Carrie and Fred, while maintaining his effortless, quirky cool. We cannot wait to see what the rest of Season 5 has to bring for Portland and its Mayor.
This skinny fit navy suit has the Mayor's name written all over it. Portland's version of Mr. Big, we can only imagine how many new supporters he will garner in this Topman number.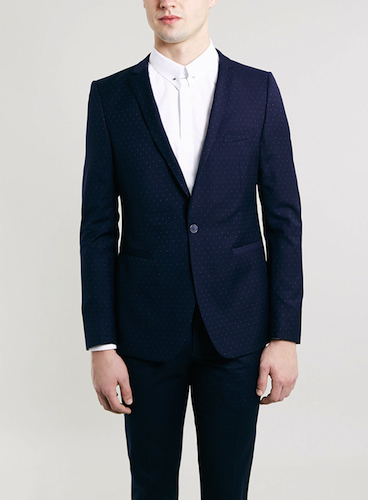 Photo via Topman