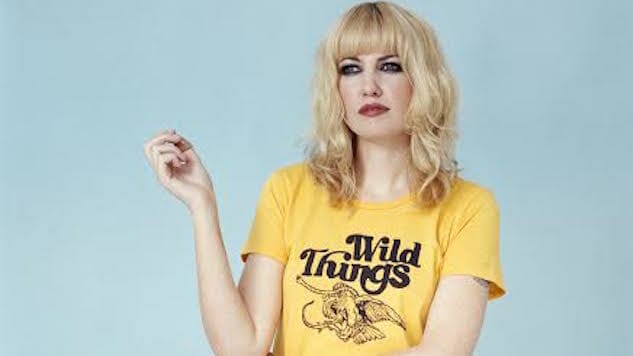 Ladyhawke is a superhero. It's not just her name, though. From her shimmering tunes to her equally as magnetic style, she stands apart from the crowd. And a lot of that comes down to one thing, and that's authenticity.
Pip Brown, aka Ladyhawke, has had quite the journey. Originally hailing from New Zealand, the singer-songwriter already has two albums under her '70s-inspired belt. With her third album, Wild Things being released tomorrow via Polyvinyl, Brown's career (and style) reaches a new point, one where Brown has found bliss in simply being herself.
"I couldn't wear anything that didn't represent me," Brown told Paste over email. "I would never feel comfortable promoting an image I didn't feel was truly me."
And this attitude translates across the board, as a Patti Smith-loving vintage hunter that knows a thing or two when it comes to songwriting. Now, if only we could shop her closet.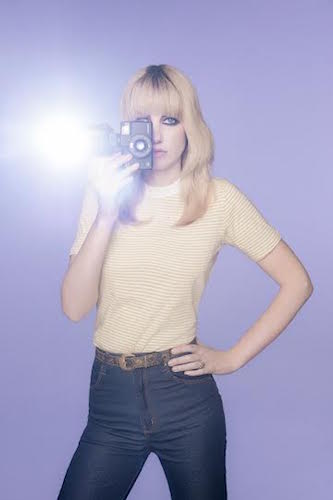 Photo courtesy of Ladyhawke, by Cybele Malinowski
Paste: Tell us a little bit about your style and how it influences you and your performance on stage.
Pip Brown: I'm definitely not a heels and dress-wearing type of girl. Not that there's anything wrong with that, it's just not what I've ever felt comfortable in. I guess my style has always been quite androgynous, or tomboyish. I like to feel strong and in control on stage, if I was wearing something I wasn't comfortable in I would instantly lose that feeling of strength and control.
Paste: What do you think makes up an ideal stage outfit?
Brown: I guess that varies from performer to performer. But for me it's something that I feel free to move around in. And it has to be quintessentially me. I couldn't wear anything that didn't represent me. I would never feel comfortable promoting an image I didn't feel was truly me.
Paste: How would you say your on-stage style differs from your off-stage style?
Brown: Not much at all to be honest! I would like to start maybe wearing one particular outfit on stage each time though. It's something I've been thinking about for a while—I just need to find the right thing!
Paste: How has your style changed since you first started performing?
Brown: It's pretty much stayed exactly the same… I'm definitely a creature of habit!
Paste: Are there any specific artists who have influenced your style?
Brown: I was always influenced by Patti Smith's style. She has always had such a cool androgynous look. Same with Joan Jett, I love her early runaways vibe.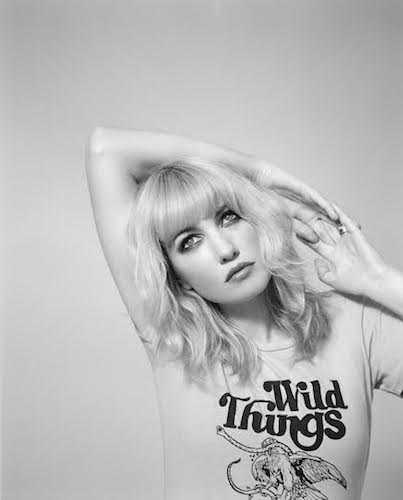 Photo courtesy of Ladyhawke, by Jen Carey
Paste: Any favorite places to shop or find one of a kind wardrobe pieces?
Brown: I'm a massive eBay shopper! I'm constantly trawling through eBay looking for vintage t-shirts.
Paste: If you could live and dress in one specific era, which would you choose?
Brown: The early 70's.
Paste: Do you have any beauty essentials?
Brown: Black eyeliner. Moisturise every day.
Paste: Favorite beauty hacks?
Brown: Tell me! I literally have none, haha.
Paste: If you had to sum up your personal style in three words, what would they be?
Brown: Docs, Seventies, Nineties.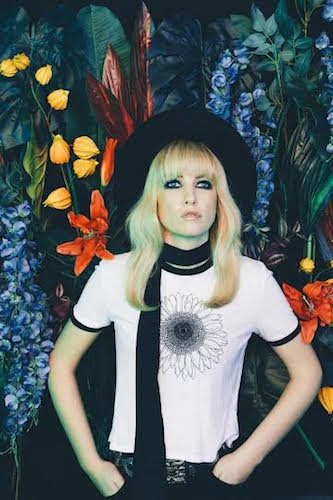 Photo courtesy of Ladyhawke, by Cybele Malinowski