Although there is something to be said for the thrill of hunt when vintage shopping, digging through musty trunks in middle America's off-road shops, or going to the Salvation Army with only hope as your guide, there is a new way to vintage, and let us just say, musty, dusty clothes are a thing of the past.
With Etsy leading the pack as the "it" vintage destination, special pieces are far easier to come by thanks to the countless vintage collectors, dealers and passionate fashionistas who spend their time making a living in the racks. This list highlights a few of these trade pioneers. Whether prim and proper '40s style is your weakness, or '70s biker babe calls to you, there is bound to be a shop to meet your fancy. While the appeal of thrifting may lie in the unexpected gem, you will soon find cyber-clicking your way through these selections is equally as rewarding—sans dust and mildew.
10. Hungry Heart Vintage
2px); width:calc(100% 2px);">

What makes Hungry Heart Vintage stand out is their well-curated collection of vintage dresses, spanning from the '20s to the '90s. Whether a sweet sixteen sock hop dress or a maxi made for disco, Hungry Heart is sure to have a great option. Owner Lora Conrad adds new items daily and keeps a fun, light attitude towards her clothes and her work. Not to mention, a shop named for "The Boss" is a-okay by us.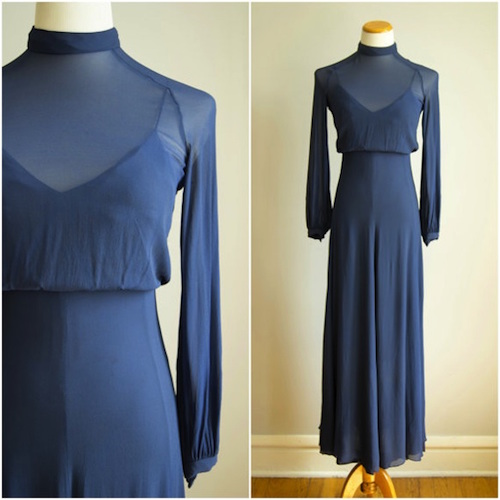 Night Fever Dress via Hungry Heart Vintage,
$89
9. Crush Vintage
2px); width:calc(100% 2px);">

Crush Vintage, based out of Napa, California has been around since 2009 and has the goods to prove it. With an extensive collection of dresses, fur-collared coats and heels, Crush Vintage prides their shop on vintage pieces that blend easily into a modern woman's wardrobe. With several tea-length dresses and leather purses, Crush Vintage is sure to have an outfit for your next night out.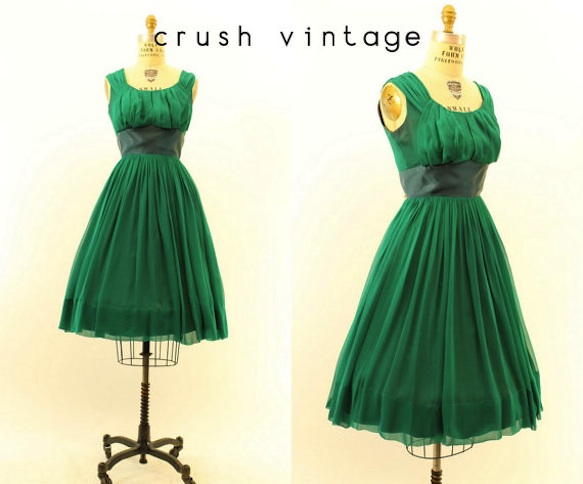 1960's Cocktail Party Dress via Crush Vintage,
$72
8. Concetta's Closet
2px); width:calc(100% 2px);">

What makes Concetta's Closet special is the inherently vibrant attitude of each item. Dana Hanson, shop owner, decided to quit the city life and open her own store. She has a stylish eye and her clothes are fresh and flirty, sophisticated, and always have a story. We can only imagine who wore the leopard jumpsuit and what kind of night they had in it!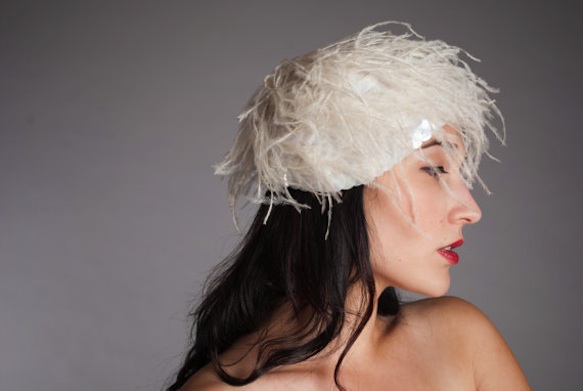 Her Name Was Lola Hat via Concetta's Closet,
$98
7.Swanee GRACE
2px); width:calc(100% 2px);">

While vintage coats can be on the pricier side, they were made to last. Swanee GRACE knows this well, and has a carefully edited collection of outerwear, from blazers to fur to full-length wool, and the prices vary between under $100 to just below $500. But do not miss out on the flirtatious feminine dress collection either. With secret sales listed on @swaneegrace, this shop from Staten Island has the goods to perk up any closet.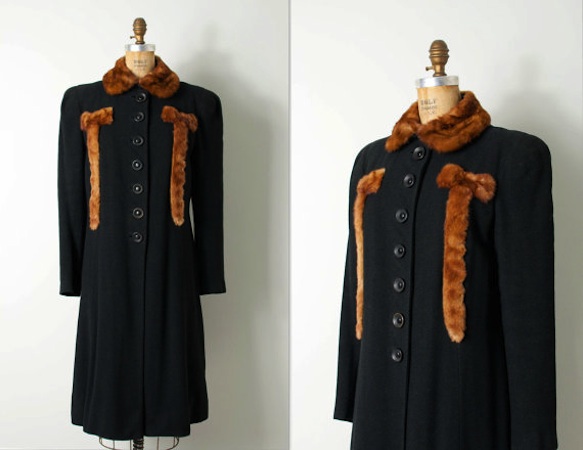 1930's Printzess Coat via Swanee GRACE,
$428
6. Lost Girls Vintage
2px); width:calc(100% 2px);">

Imagine it: an orange and white RV named Winnie rolls up to the curb, filled with designer pieces from classic Victorian to '90s grunge. While the chances of running into Winnie are far greater if you hail from Chicago, Lost Girls Vintage lists their pieces on Etsy as well. Mostly designer items, the Lost Girls Vintage collection is bright and colorful, and great for a summer road trip.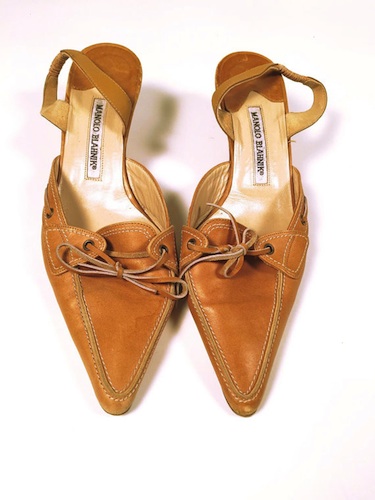 Manolo Blahnik Pumps via Lost Girls Vintage,
$98
5. Raleigh Vintage
2px); width:calc(100% 2px);">

Founded in 2009, Raleigh Vintage has proven to be a true contender in the resale game. They're self-described "old pros on Etsy," but recently launched a website a year and a half ago where their full collection is on display, and better yet, on sale. A full library of dresses from the '20s all the way to the 70s, with day dresses and bridal options to boot, Raleigh Vintage has something for everyone. They even hope to start a Menswear site in late 2015.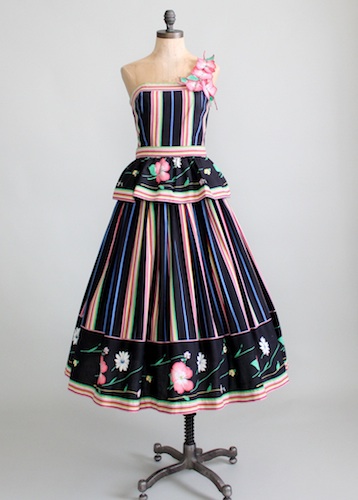 Vintage 1980s Victor Costa Tropical Corsage Party Dress via Raleigh Vintage,
$140
4. Windy Peak Vintage
2px); width:calc(100% 2px);">

For those looking for more western-inspired options, look no further than Windy Peak Vintage. While only a year old, Kristi Reed's collection of iconic western pieces, men's and women's, along with housewares and beautiful leather goods, is thoughtful and handpicked. Self-coined as "western psychedelic surf jazz vintage," Windy Peak Vintage's selections call to our inner cowboy spirit. The big sky country backdrop only makes Reed's Montana shop all the more alluring.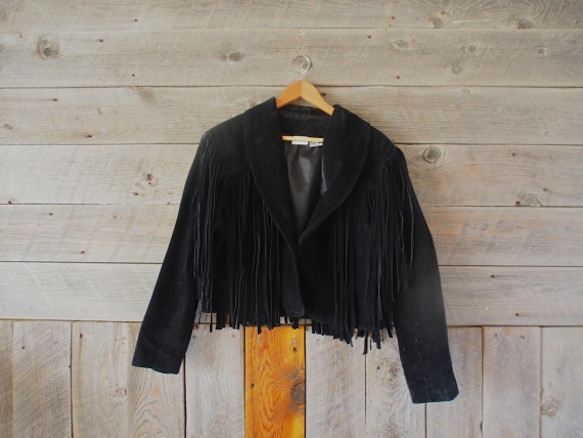 Vintage Fringed Black Leather Jacket via Windy Peak Vintage,
$54
3. Honey Talk Vintage
2px); width:calc(100% 2px);">

If on the hunt for accessories, namely necklaces, purses and shoes, look no further than Honey Talk Vintage. The shop's focus spans from the '20s through the '80s, and while the sheer amount of items may be daunting at first, the shock wears off quickly. With a lustworthy selection of unworn footwear and darling '40s chokers, it is easy to log some quality time on Honey Talk Vintage's site.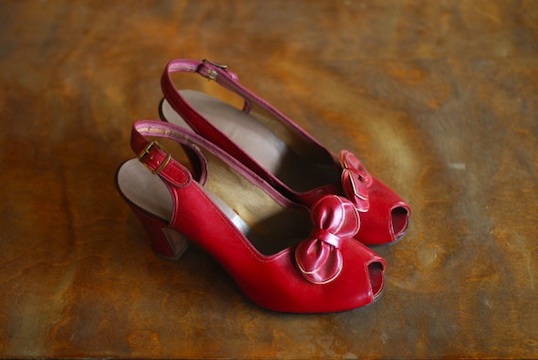 1940's Red Leather Bow Shoes via Honey Talk Vintage,
$180
2. Maeven
2px); width:calc(100% 2px);">
Amy Yee's brainchild Maeven has grown from a passion for vintage into a full-fledged site and boutique shop in Brooklyn's Greenpoint neighborhood. With a focus on designer pieces, exciting accessories and luxe fabrics, these one-of-a-kind items seamlessly fall into a modern closet with a stylish vintage twist.
Leather Shearling Coat via Maeven,
$198
1. Dethrose Vintage
2px); width:calc(100% 2px);">

Dethrose Vintage is a shop where the love and passion for classic pieces is palpable. Their Instagram feed always has a new item to feature, usually donned by the owner Karyn with her signature smile, as well as fun contests, sale announcements and behind-the-scenes images of what it takes to be a vintage dealer. Dethrose Vintage has unique pieces from the '30s through the '80s, and any item from this shop is sure to be a showstopper.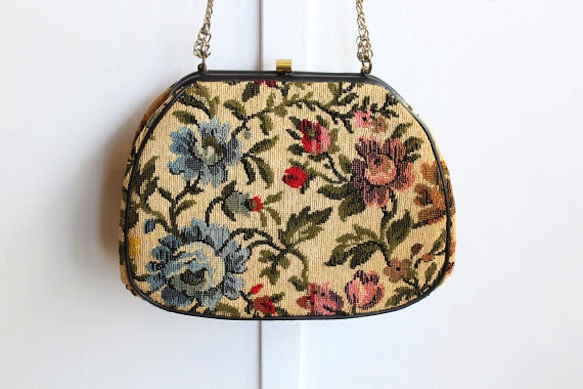 Warm September Purse via dethrosevintage,
$65