Smartphones are irreplaceable in most people's lives, the one product they fear leaving home without. But, there are areas where smartphones simply cannot provide everything we want. Luckily, since the dawn of the original iPhone, companies have been hard at work creating varied accessories that amplify our phone's abilities.
There were a lot of interesting choices in 2015, from basic stands, docks, chargers and the like, to a few that could change our expectations of what a smartphone can do, or be used for.
Here are the 10 best phone accessories of 2015:
10. Belkin Valet Charge Dock for Apple Watch and iPhone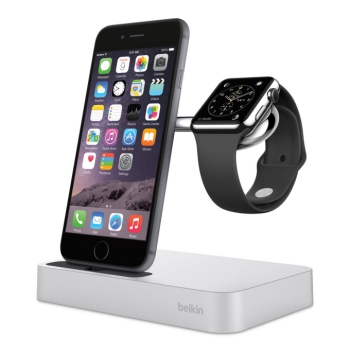 Smartwatches have faced an uphill battle. No one is really sure what their purpose is yet, but the form factor has also forced some awkward design choices. Nearly every smartwatch has a peculiar charging mechanism and the Apple Watch is no exception. Belkin remedies that issue with its classy Valet Charge Dock which puts your shiny smartwatch on a literal pedestal, and gives a nice home for your iPhone, too.
9. WoodPuck: Bamboo Edition Qi Wireless Charger

Wireless charging has become less and less a necessity to smartphone makers, at the chagrin of convenience-lovers everywhere, but Fonesalesman is still fighting the good fight. The company makes numerous handsome wireless chargers, none better than its limited edition WoodPuck series. The WoodPuck Qi Wireless Charger offers the usual discreteness for charging your devices, but also a distinct look that's easy on the eyes.
8. Aukey 54W 5-Port Desktop Charger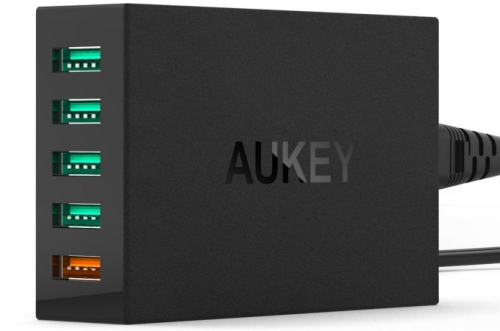 This desktop charger is a clear winner thanks to its diminutive size, healthy number of plugs and Qualcomm Quick Charge 2.0 support. If you're in desperate need of cable management, or having a difficult time keeping all your cords and power bricks in a row, Aukey's line of desktop chargers is a lifesaver and the 54W 5-port version is one of the best, and at an affordable price.
7. Grovemade Walnut iPhone Case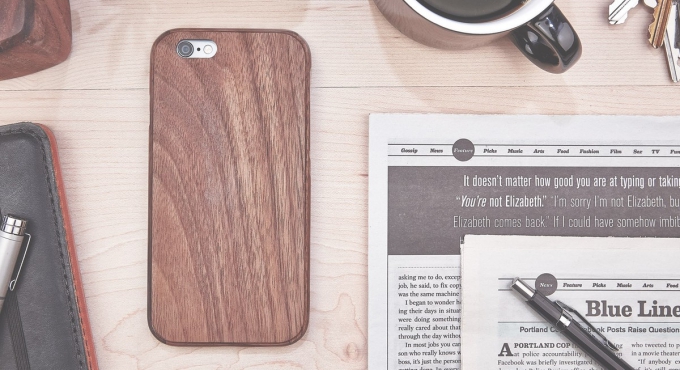 There are cases upon cases available for the iPhone, but Grovemade stands out with some of the most gorgeous options. In a market full of cheap plastic, Grovemade's line of wood and leather cases give ample protection and best-in-class beauty.
6. Anker PowerCore+ 20100 Power Bank

Like many of the other items on this list, there are an overwhelming number of power banks to choose from, most of which do largely the same thing. What separates Anker's PowerCore+ 20100 from the pack is its beefy capacity and compatibility with USB-C. If you don't have one of the few gadgets that has adopted the new USB standard, there are droves of options from Anker and other manufacturers, but this version deserves a spot on the list because of its versatility.
5. UE Boom 2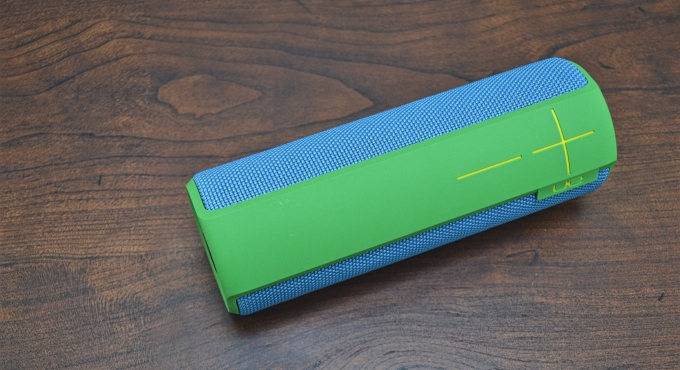 Even the best, top-of-the-line phones rarely come with great speakers, making a Bluetooth peripheral a necessity. Ultimate Ears' lineup of cylindrical speakers have been some of the best on the market since its debut and in 2015 the workhorse UE Boom got an update. The UE Boom 2 is waterproof, has better wireless range and the same impeccable sound quality. It's a versatile machine at $200, a speaker you can throw around safely and one that will keep the party going with its 15-hour battery life.
4. Tile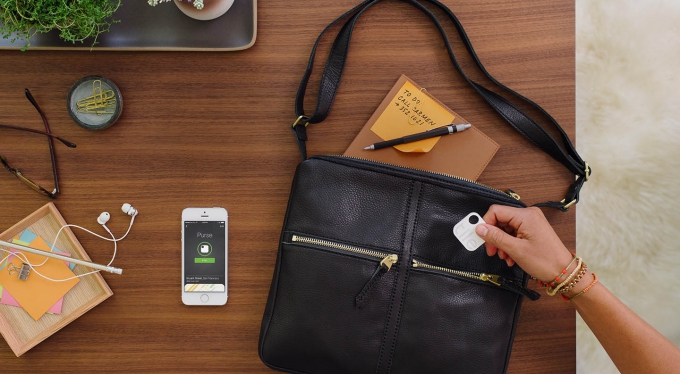 A great tool for the oft-forgetful, Tile is a Bluetooth tracker that helps users find their missing items. Just attach the Tile to your keys or wallet or any item you want to keep track of and if they go missing, use the app to "ring" them. If Tile is within 100 feet of your phone, it will play a loud tune until you find what you're looking for. It works the other way around, too. If you misplace your phone, you can press any of your Tiles and it will cause your phone to ring, even if it's on silent. Add in the ability to track where you've been with your devices or important items, use the whole community of Tile apps privately and it becomes more than a neat little tool, but a powerful way to keep all your belongings where they should be.
3. Olloclip Active Lens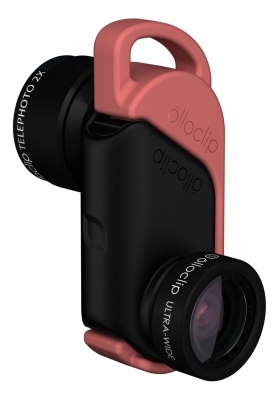 Olloclip has been a big name in smartphone camera peripherals for a few years now, and in 2015 it took on GoPro and other action camera makers with its new Active Lens. The combination package gives users a telephoto and, typical to most action cameras on the market, ultra-wide lens. The lightweight design works on both front and back cameras, and is easy to flip around to switch lenses.
2. Google Chromecast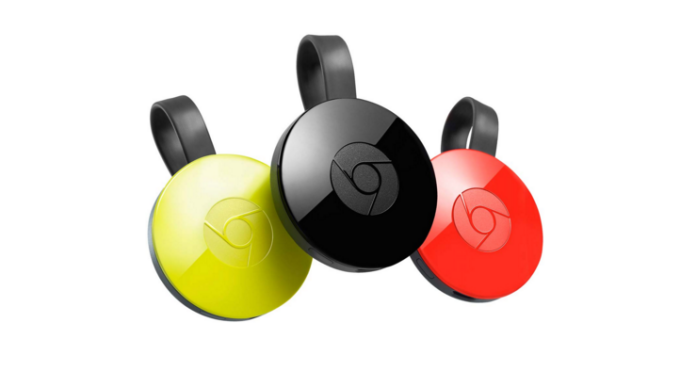 The easiest way to turn your smartphone into a full-fledged streaming service got a needed update in 2015. Like its predecessor, the new Chromecast is effortlessly simple, letting users stream a boatload of content on their phone and then cast it to their TV, whether it be a Smart TV or not. The updated version has a colorful new design that allows it to fit more televisions and better Wi-Fi support. But, like the first generation Chromecast, the latest model's best feature is its $35 price.
1. Samsung Gear VR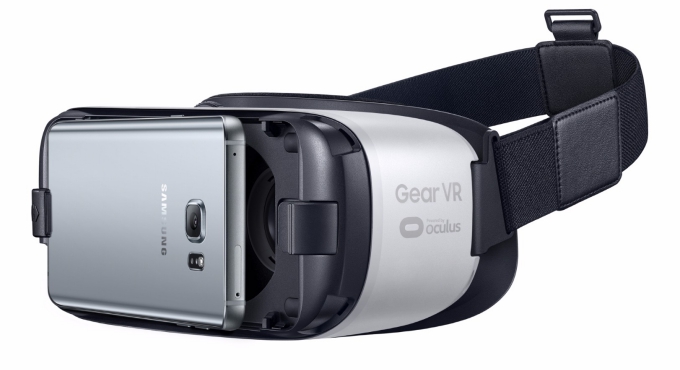 A great wearable product in its own right, the Samsung Gear VR also works as the year's coolest smartphone accessory, needing one of Samsung's latest Galaxy smartphones to work. It's not as powerful as the forthcoming Oculus Rift, but the Gear VR is cheap, fun and has made a lot of VR skeptics into true believers. The supposed VR revolution has yet to truly emerge, but Samsung did a lot of the heavy lifting by offering a product that doesn't break the bank while displaying the power of VR to the masses.