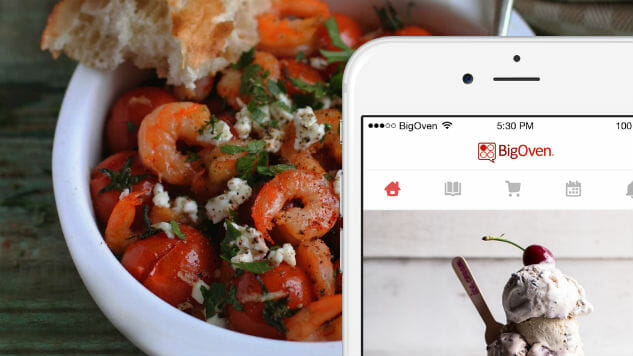 I've tried enough recipe apps at this point to be an expert on them. A lot of them are niche, focusing on a particular dietary element like paleo, and some are "social" based, attempting to compete with giants like AllRecipes and the like. For the latter, I've found that many platforms kind of fall flat in the sense that if there aren't enough registered users, the service doesn't have enough interesting dishes to look at, and thus kind of cannibalizes itself. With BigOven though, it hit the ground running and has enough snares to entice people for quite some time.
Users can simply search for a particular item or a specific type of food, from desserts to drinks. Once you click the recipe it'll show the ingredients, approximate preparation time (including baking), the serving size maximum, and if applicable, a calorie count. It's all very easy to read, the ratings for the recipes are clearly marked near the title using a star system, and info for the user that submitted it is also available. As you can probably see from the screen with the spicy cheese fondue, ads are located at the bottom, but aren't so obtrusive that they ruin the experience.
Of course, the end goal is a monetization scheme of some sort, which in the case of BigOven, includes a $19.99 a year membership fee. It goes a long way though, eliminating advertisements, adding the ability to take notes, provides unlimited user additions, and allows access to every recipe on the service.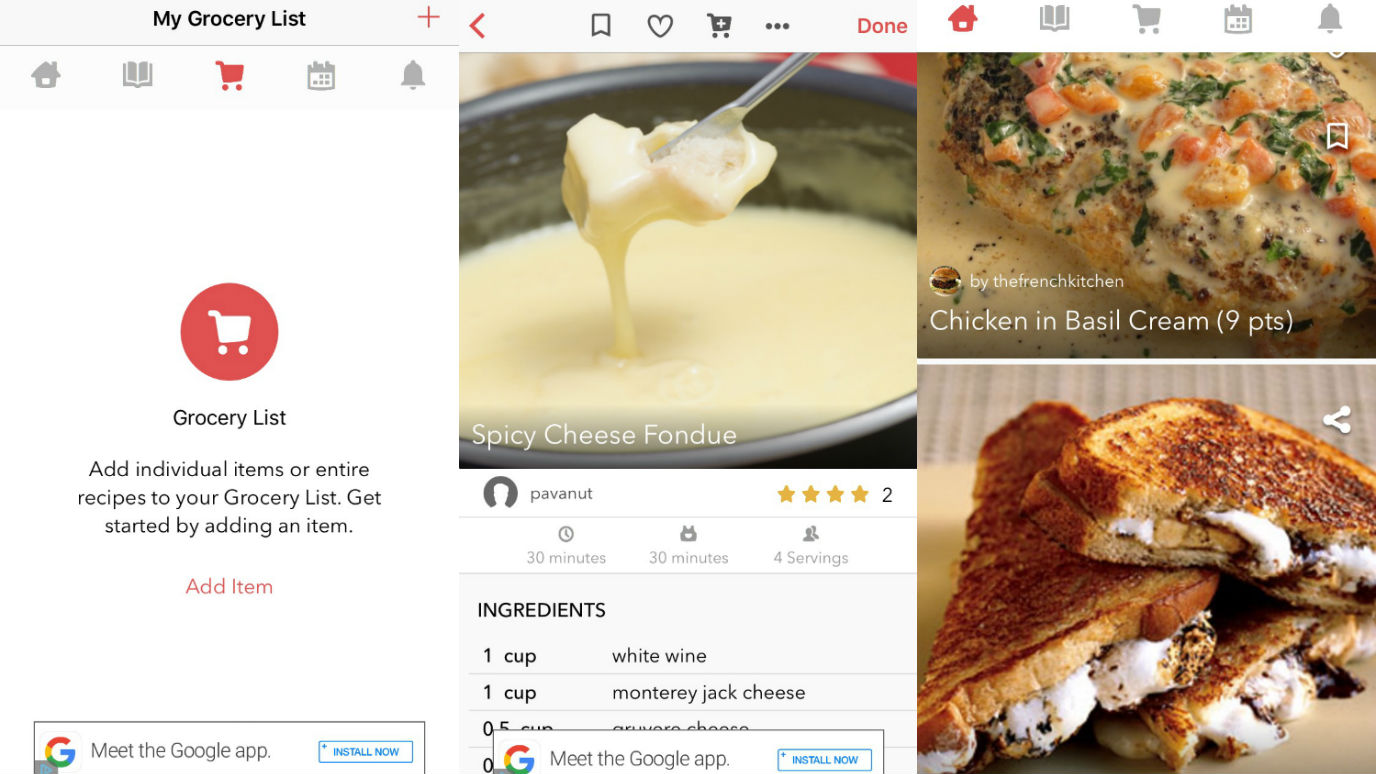 For the most part, especially if you're a registered user, you can get away with the free version, and very little I found was gated behind the premium service. If you find yourself using it every day though and start to find yourself locked out of some enticing items, it may be worth upgrading. Either way, the free edition is worth trying out.
Compared to the majority of recipe apps I've checked out, BigOven is a breath of fresh air. It has a thriving userbase, tons of recipes to explore, and a crisp UI that's easy to use. I've already found a number of food and drinks that I've either made or saved for a later date, so mission accomplished.
BigOven is an iOS app that can be downloaded for free in the iTunes App Store.