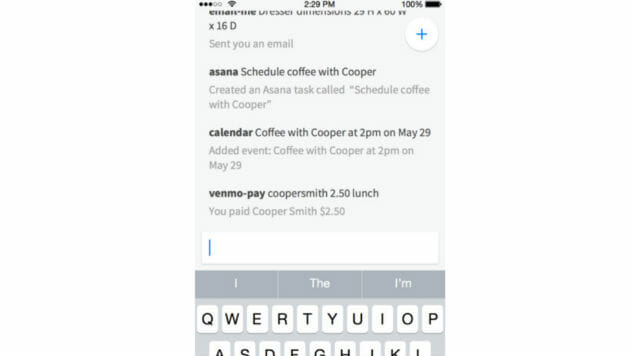 One of the biggest advancements of the smartphone is streamlined design. Why own multiple devices when one can serve multiple functions, and then some? It's the reason I usually forgo bringing my portable gaming devices on trips anymore—usually, gaming on my phone, which I always have with me, is enough.
That's the endgame of Input, an app aimed at bringing multiple commands and services together, albeit with mixed results.
Minimalism is key for Input, as the only UI you'll find is a drab, standard interface that wouldn't feel out of place in an official Apple program. It works for the most part, but from the very get-go, I was disappointed with the limitations found within Input.
For starters, you'll have to link your Gmail account immediately—no exceptions. I went ahead and did it for the purposes of science, but I wasn't really too happy about it, especially with the notion of linking a crucial Gmail account to yet another third party service.
From there, it gets a whole lot simpler. You'll be able to link up accounts from Twitter, Buffer, Google Calendar, Dropbox, and a select few more services, with the end goal of having them all work under one banner. Each app has a certain command (much like DOS), that allows you to perform basic tasks like emailing or posting status updates.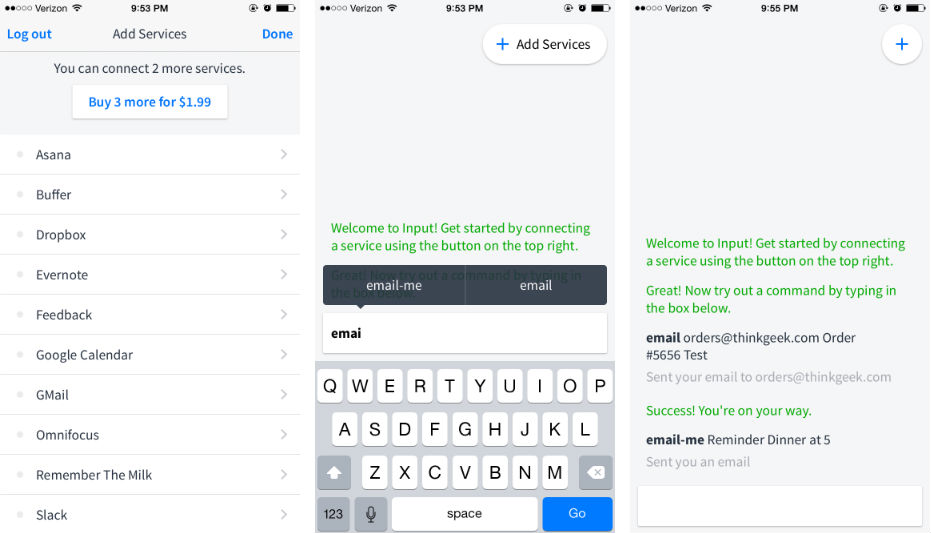 It's kind of cool how easy it is to queue up new actions, but the fact that it only supports a certain number of apps isn't ideal. It kind of defeats the purpose of an all-in-one app if you're constantly just switching to other crucial services.
Additionally, if you want to use more than three services, you'll have to pony up $1.99 for three at a time. I would much prefer a premium style pricing scheme that perhaps monetized in other ways, as this feels far too steep of a price given the fact that Input doesn't even fulfill all my needs. It's a pretty cool concept, but as it stands, you're probably better off just switching between services manually for now or waiting for an app that can do this at a price that feels justified.
Input is an iOS app that can be downloaded for free in the iTunes App Store.