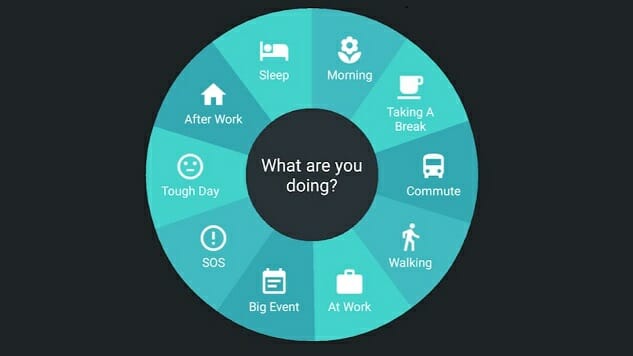 Let's face it: we all could use a bit more self-care. Social consciousness of mental health and chronic anxiety is at an all-time high. We all have our own worries, stressors and unhealthy behaviors that contribute to the growth of that lingering voice in the back of your head that just won't let you relax. And all of those come from your phone. Well, mostly, your phone. But that little window to the world in your hand can also help contend with those malignant factors. Meditation and self-care apps are in boundless supply, but we've weeded out a small selection of the best ones available.
10. 10 Percent Better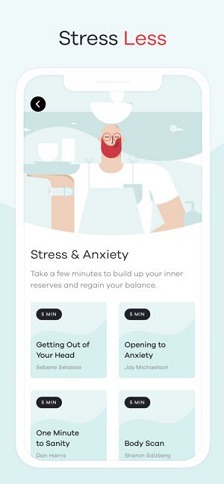 10 Percent Better has the most brand identification of any entry on the list. Borne out of ABC News anchor Dan Harris's book of the same name, the app offers a comprehensive introduction to meditation through a series of videos featuring Harris himself. Unfortunately, all the other courses are locked behind a $99.99 yearly subscription. The app's numerous awards point to the quality of its content, but the price tag proves a formidable barrier, especially when other apps offer similar content at less cost. It's definitely worth the dough if you have a desire for name brand self-care.
---
9. Calm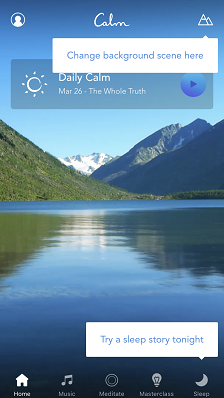 Calm has a smaller barrier to entry ($59.99 yearly) and more diverse morsels with which to taste test its offerings. Your subscription unlocks a number of curated programs specific to the user's chosen goals. Calm also offers breathing exercises separate from its meditation plans. It also caters to more advanced meditators by providing timed, unguided meditation programs as well. New content is added daily to make sure that "me time" doesn't become rote.
---
8. Simple Habit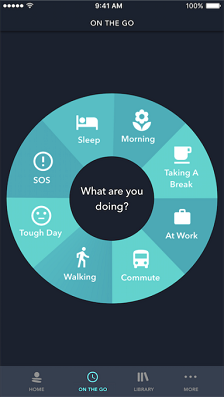 Simple Habit posits itself as the meditation app for busy lifestyles. The majority of its 50-plus free entries and 1000-plus subscriber-only sessions are designed to deliver a good punch of healing in five-minute bursts. It further caters to life on the go by molding modules around common life occurrences. Who couldn't use a quick burst of audio self-confidence on their way to a first date or enduring a tiring bus commute? That level of specification makes the $95.99 price tag a bit less stinging.
---
7. Insight Timer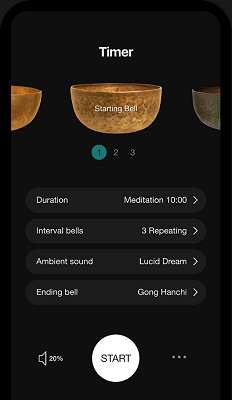 Insight Timer offers the stripped-down, straight-forward presentation of Let's Meditate with the specialization of other apps on this list. Many of the app's curated multi-day lessons allow users access to the first lesson as a preview. Its free library of guided meditations is fairly robust, but it makes some odd choices about what it locks behind its paywall. Things like Night Mode and the ability to fast-forward and rewind audio files are only available by paying the $59.99 yearly subscription fee. That's a little strange, but there's still plenty to enjoy.
---
6. Aware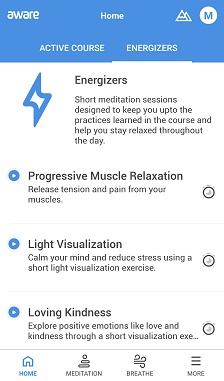 Meditation can be hard to penetrate for those new to the practice, especially without the guidance of an experienced practitioner. Aware aims to help those with no experience become familiar with meditation through an expansive 21-day series of lessons. But only the first seven days of that plan are free. It's a questionable structure, but the $29.99 yearly subscription is immensely more affordable than other apps. It also provides a small selection of specified micro-passages, dubbed "Energizers," offer a quick pick me up at no cost. It's perfect for a body scan on the go.
---
5. The Mindfulness App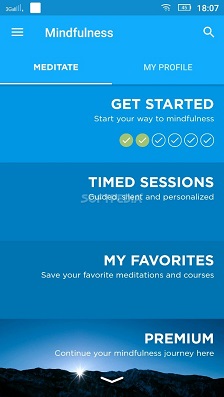 The Mindfulness App is a great introductory tool to those that have trouble grasping the amorphous concept of its namesake and putting it into practice successfully. This is the app's most valuable tool among its sparse free offerings, but it does allow users to preview any of the 250-plus guided session available behind its $54.99 per year paywall. This one might be best used as a proper introduction to the concept, but there is definitely more to delve into for anyone wanting it.
---
4. Stop, Breathe & Think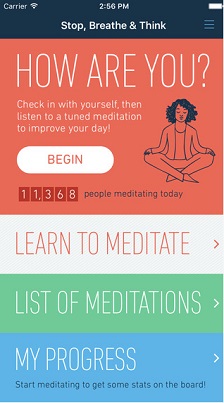 Sometimes you need something to help not just your mental troubles but their physical effects as well. Stop, Breathe & Think has what you need. The app asks up front how you're feeling both physically and emotionally, using both to deliver a selection of guided meditations aimed at those ailments. It also offers Spanish narrators for its free content, though additional English narrators and longer sessions will cost you—$59.99 a year, to be exact. Add in content specifically designed for children and video yoga and acupressure tutorials and you have yourself a fairly robust service whose name even provides sound advice.
---
3. Headspace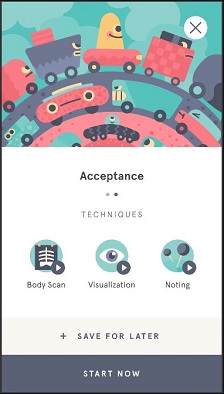 Headscape has many of the same components as its competitors, but its extensive library of sleep aids set it apart. A rotating library of dulcet tones help you practice mindfulness while winding your brain for a sound slumber. The app is also unique for its inclusion of group meditation meetups through the app. Users can access everything for $94.99 a year, which you'll likely need to do as the app's free options are more scarce than others in the category.
---
2. Sanvello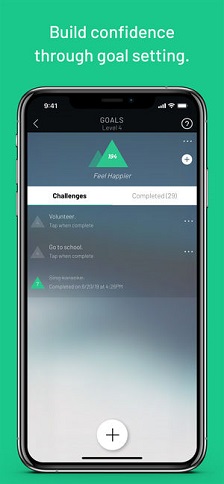 Sanvello is by the most comprehensive service available in the mobile app space when it comes to self-care. In addition to guided meditations and breathing exercises, the app also includes peppy Spotify playlists, cognitive behavioral therapy tools and multimedia lesson plans. It also helps that the front page featured an inspirational quote from Dolly Parton (automatic winner). The $53.99 price tag for a yearly subscription feels like a steal considering all the tools available. It also offers integration with users' personal mental health professionals, further allowing users to personalize their treatment strategy.
---
1. Let's Meditate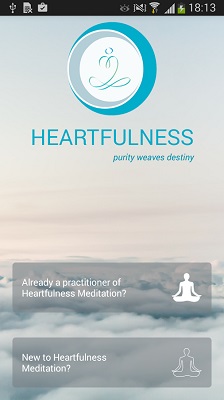 What this app lacks in a range of topics and specialization it makes up for in affordability. Let's Meditate is the only app on the list that is completely free, but it honestly doesn't lose much shine by doing so. It doesn't feature a fancy wheel of emotions to choose from like other apps, but it does offer straight-forward guided meditations that can be downloaded individually, a feature other apps include only in their paid subscriptions. If you do feel the desire to pay for the app's services, Let's Meditate does take donations in lieu of a subscription fee.
---
Brian Bell is a queer freelance writer covering tech, pro wrestling, esports, games, comics and TV. Co-host of the Mr. Videogames Super Show podcast. Find and follow him on Twitter @WonderboyOTM.