With a cylindrical body, choice of bright, playful colors and a built-in battery, it's easy to confuse Libratone's Zipp with other Bluetooth speakers on the market, like Ultimate Ears' Bluetooth-enabled UE Boom 2. However, the Zipp comes with some nifty additions that make it stand out, like Wi-Fi connectivity.
Because of the built-in Wi-Fi, the Zipp becomes a more portable audio solution, allowing owners to use Bluetooth for portability, thanks to the built-in battery, and Wi-Fi at home for better audio fidelity. This makes the $269 Zipp more competitive with higher end connected speakers, like the $299 Sonos Play:3 and the Bose SoundTouch series, in particular, the $349 SoundTouch 20 model.
Design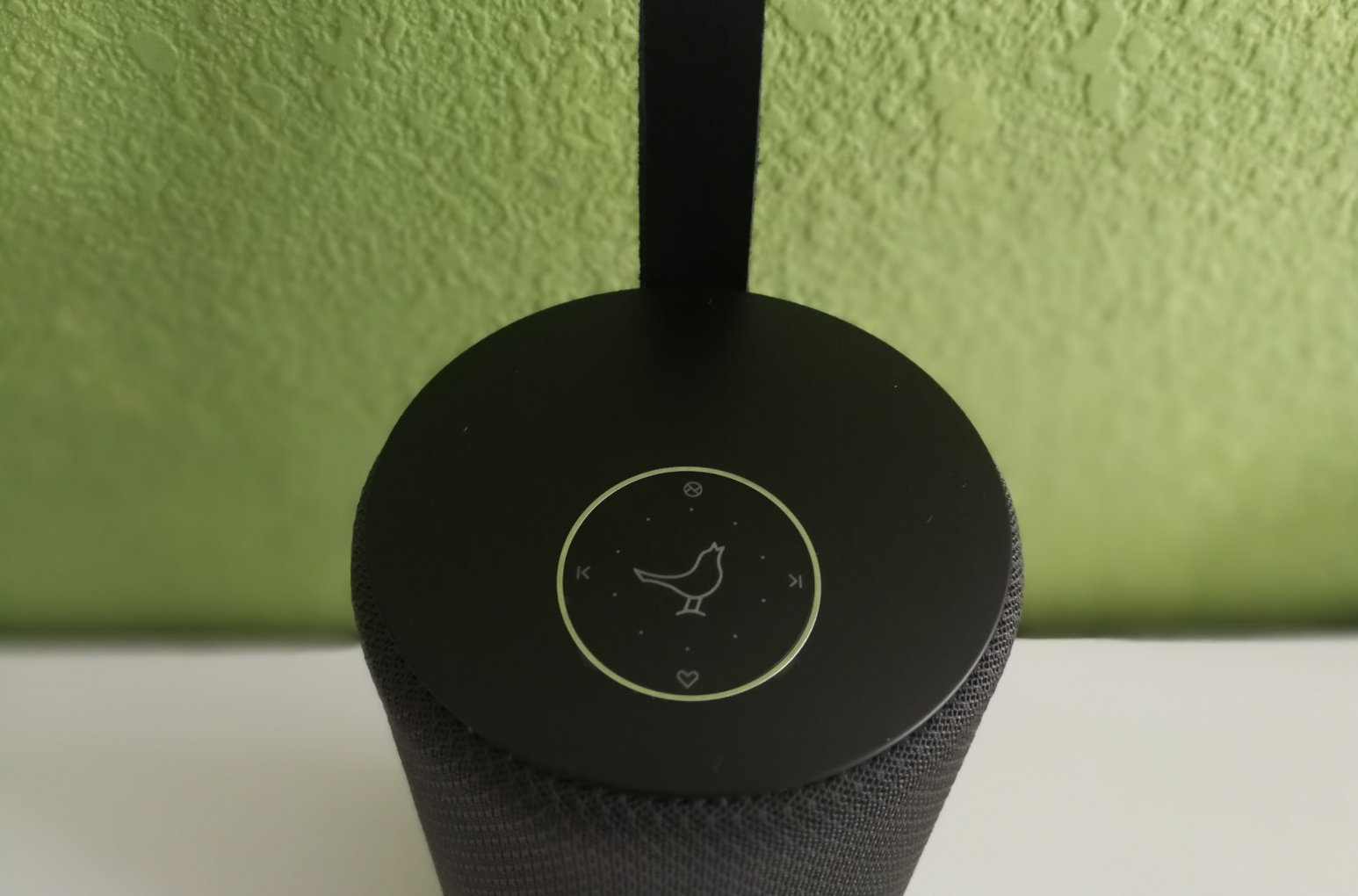 Unlike starkly minimalist Scandinavian-designed speakers, the Libratone Zipp balances clean Danish aesthetics with a touch of whimsical playfulness. The speaker itself is housed in a 10-inch tall cylindrical body with a black plastic base and similar top, though Libratone also offers the Zipp with white plastic accents on its site. The Zipp has a diameter of 4.8 inches and weighs 3.3 pounds. The upper portion of the speaker side is encased in a fabric mesh, which comes in a variety of fun, interchangeable colors. You'll be able to choose what color you want for the mesh fabric at purchase.
Our Zipp review unit comes in Graphite Grey, which looks more like black. As the speaker's name implies, the fabric cover can be unzipped and swapped out for a new color if you want to change up your decor. The experience isn't unlike removing the sleeves of convertible active wear, and given the tight fit of the Zipp's mesh cover, it does take a bit of work to take off or replace. The fabric adds some "warmth" to the tech-centric speakers, making it more inviting aesthetically than speakers with cold metal grills. A lighter Cloudy Grey is available, as are colorful options like a teal Atlantic Deep, a fuchsia Sangria, a blue-green Deep Lagoon, a bright Victory Red and a mustard Signal, each retailing as a $29 accessory through Libratone's online store.
A small circular backlit touch control dial is found on the slightly domed top of the speaker, allowing you to adjust the volume and control playback. The power button and ports — a 3.5mm audio jack, power jack and USB port for — are found on the side on the base of the Zipp. You can use the USB port on the Zipp to recharge your phone. Also on the side is a small swiveling leather loop that serves as a carrying handle, highlighting the portability aspect of the Zipp.
Audio Features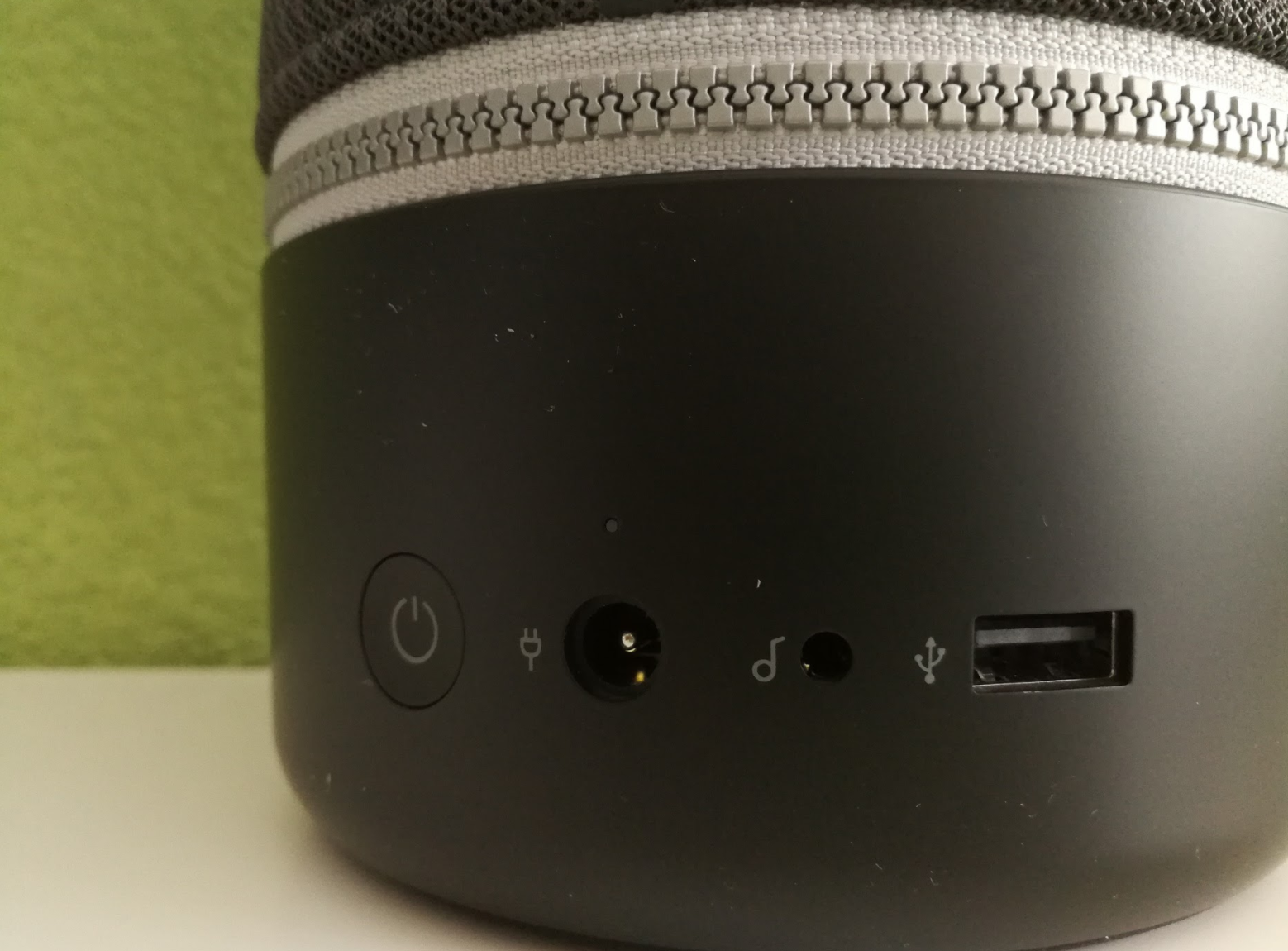 Powering the audio experience of the Zipp is a 100W amp with two DSP-enhanced channels. There are two one-inch domed Neodynium tweeters, two four-inch passive radiators and a four-inch Neodynium woofer. The cylindrical design and a built-in reflector help the Zipp deliver a FullRoom audio experience.
With a companion smartphone app, you can stream music either locally from your phone or through services like Pandora or Spotify using Bluetooth or Wi-Fi. The speaker supports Bluetooth 4.0 and dual-band Wi-Fi 8021.11b/g/n standards, making it compatible with AirPlay, DLNA and Spotify Connect.
Unlike Sonos, which connects only to Wi-Fi, the Zipp's support of Bluetooth gives the speaker more flexibility. This allows you to take the Zipp out to a barbeque in the park, for instance, and still use the speaker and the 10-hour rated battery for music playback. I got just under half of Libratone's battery life claim while streaming over Wi-Fi. Your actual battery life will vary based on volume levels and if you're using a wired 3.5mm cable connection or wireless streaming.
Bluetooth range is good. When you're at home, Wi-Fi gives you better audio fidelity and more range. You can initiate Bluetooth pairing using the touch control dial up top — pressing and holding the Libratone bird logo starts the process — but setting up the Zipp using Wi-Fi must be done through the app.
For a more robust audio experience, you can pair up to six Zipp speakers together for use in the same room or for a multi-room music setup, similar to the competing Sonos system. The app allows you to identify the speakers by creating "Soundspaces," or rooms for the speakers. The app also allows you to setup EQ preferences and presets.
Pairing two Zipp speakers together in the same room, for example, would give you left and right audio channels for a stereo music experience, while placing multiple Zipp speakers throughout the home allows you to use one audio source to pipe music simultaneously throughout the house. The Zipp's built-in Spotify Connect feature, which can be configured using the app, allows you to stream Spotify directly from the speakers without your phone.
Compared to the experience on Sonos, I found Libratone's setup to be far more flexible. Whereas Sonos forces you to use its app to stream and play music, the Zipp is less limiting. In addition to Spotify Connect, you can use any app or audio source on your phone to stream audio to the Zipp, allowing you to access a variety of services.
The touch dial on the Zipp makes it easy to control your audio playback, and it feels a bit like using an old school iPod Classic. The volume can be adjusted merely by swiping your finger in a clockwise or counterclockwise motion, and you can pause and resume music by tapping on the controller. While fun, my experience with the touch controller was sometimes mixed, Sometimes, the touch controller didn't register my touch, and it lagged at other points during the review, which would cause me to tap it again, resulting in different actions being triggered.
A smart feature is that if you need to quickly lower the volume, placing your palm over the control panel will hush the speaker until you remove your hand. This is useful if you need to quickly answer a phone call.
Audio Fidelity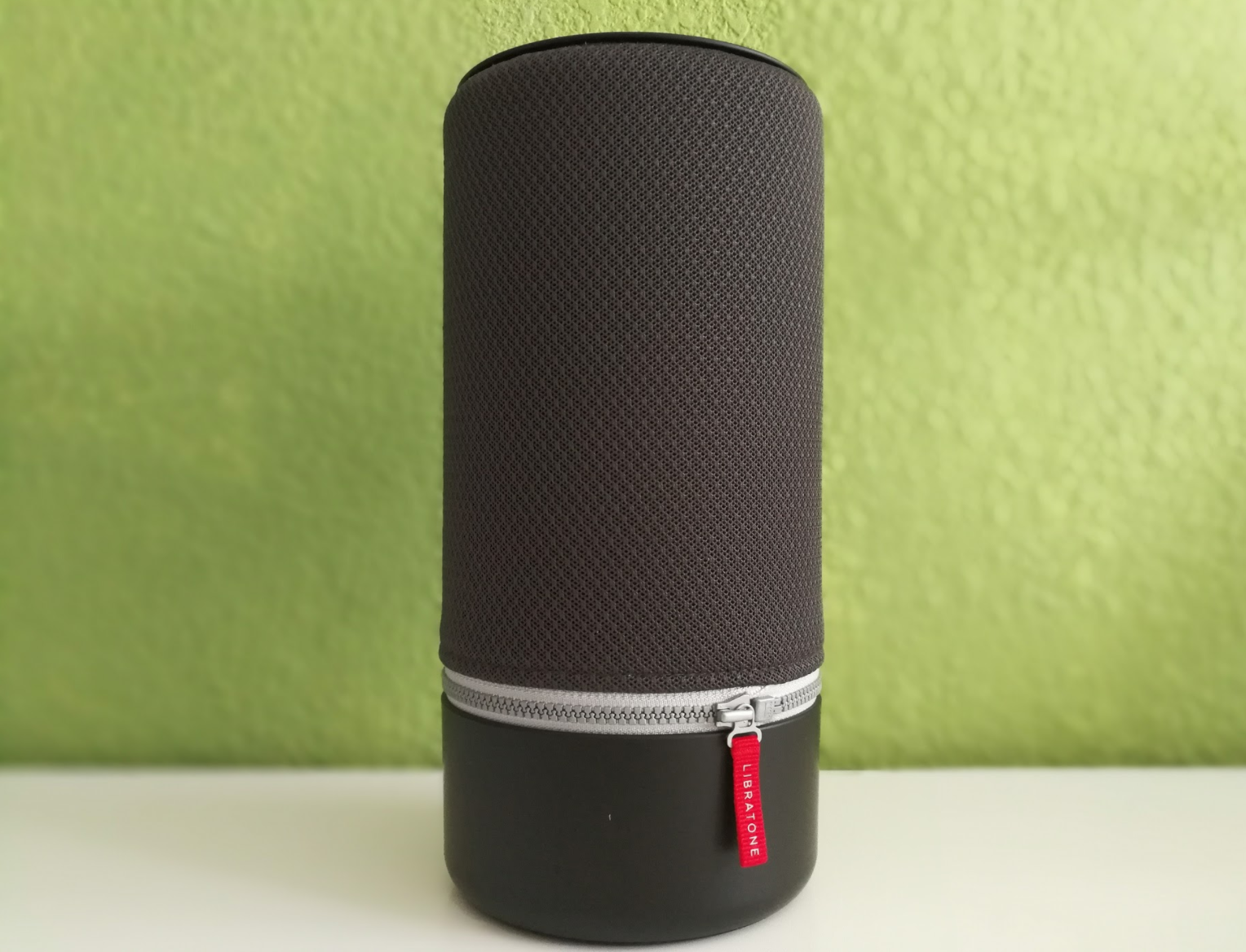 The Zipp delivers an impressive audio experience through the lows, mids and highs. Compared to the Sonos Play:3, the Zipp delivered fuller audio. And even though it didn't get as loud as the Bose SoundTouch 20, the Zipp manages to remain free of any audio distortion even at maximum volumes. While the SoundTouch 20 got louder, audio quality starts to deteriorate at loudness levels higher than what you can achieve with the Zipp.
Libratone is able to keep its music distortion-free thanks to digital signal processing. The presence of DSP can be appreciated with bass-forward tracks. The Zipp does a great job of delivering full-bodied lows without being muddled, and you can really feel your tabletop vibrate. The Zipp also does well with the mids, delivering rich vocals, and the highs were punchy and bright. The result is a very good sound signature with volumes that can easily fill up a mid-sized room. The soundstage could be wider, but Libratone does a great job tuning the Zipp to sound bright and pleasant.
Verdict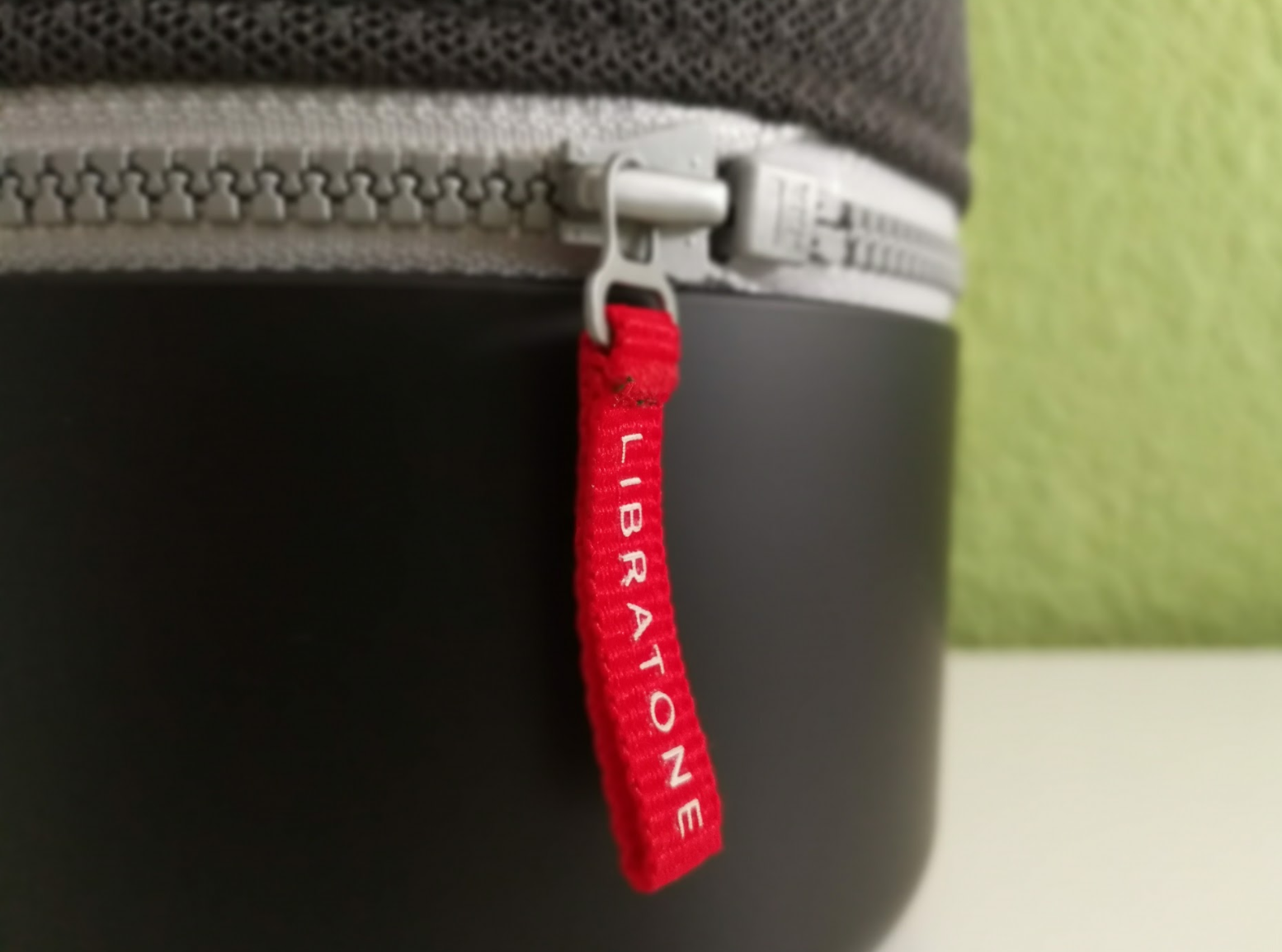 The Zipp is an attractive speaker that's highly customizable thanks to the interchangeable fabric mesh cover that produces fantastic audio quality. The inclusion of a built-in battery and support for Wi-Fi and Bluetooth streaming makes the Zipp a versatile audio product that outclasses some bigger name rivals in this space.
I'd love to see Libratone expand on its connected Wi-Fi portfolio to make the Zipp ecosystem even more powerful. Being able to stream music to more than six devices simultaneously over Wi-Fi, additional products like a dedicated subwoofer or a soundbar and an even larger Zipp speaker for an even fuller sound experience would benefit the Zipp product line. However, as it stands, the Zipp delivers an amazing sound in a portable package that's sleek and beautiful.