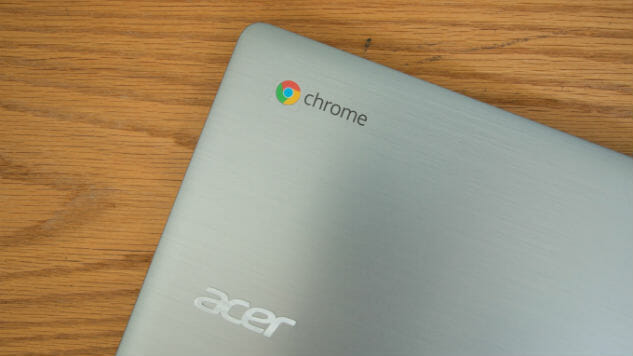 As each new, great Chromebook comes out, the more Chromebooks have made a name for itself in the world of laptops. They aren't just cheap, plastic budget laptops for high schools—they're full-functioning computers with the power and premium design you'll find on a Windows laptop as twice as expensive.
More than anything though, many Chromebooks are now getting full support for Android apps, which makes them that much more useful. With that in mind, let's get to some of the best Chromebooks you can buy right now.
The Most Blinged-Out Chromebook: The Chromebook Pixel (2015)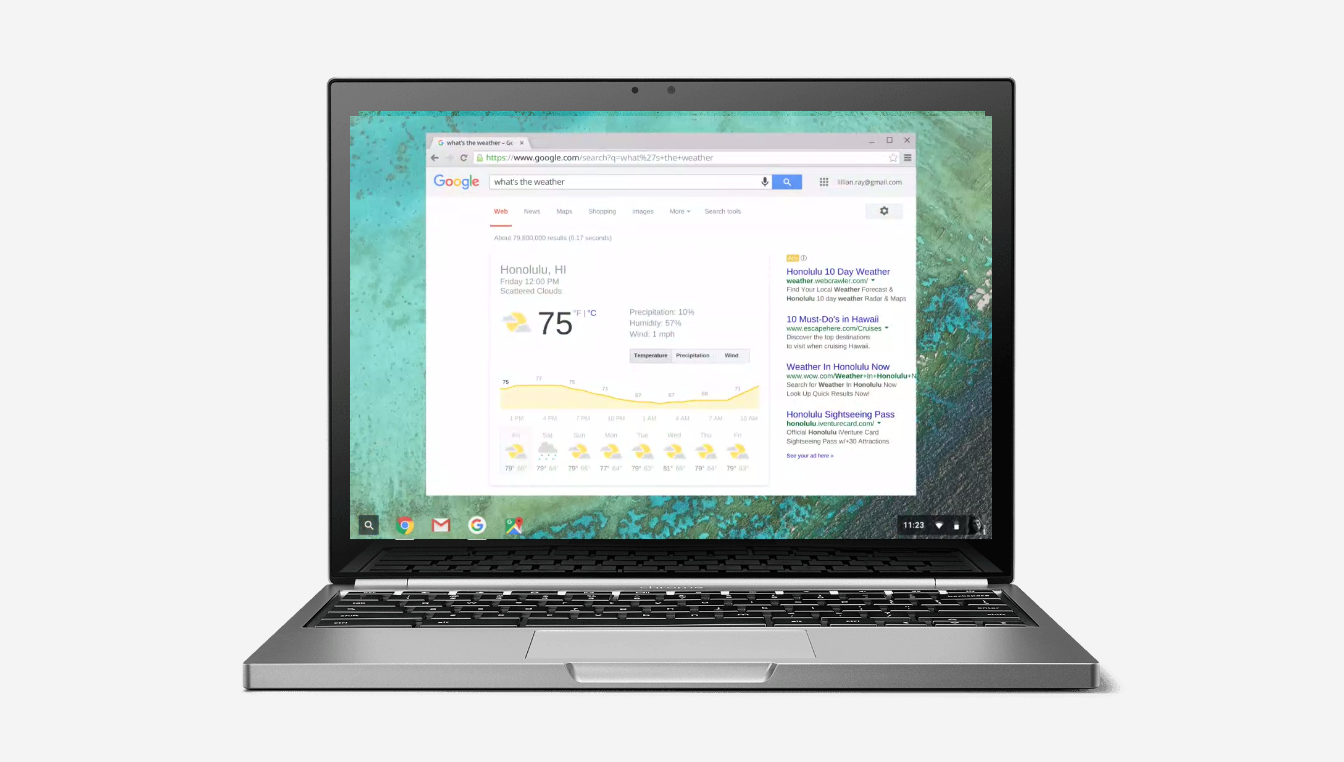 The Chromebook Pixel has always been an outlier in the world of Chromebooks. Why? First off, it costs $1299, which is a health $700 or $800 more than your average Chromebook. However, it's less of an outlier today than it was when this version came out in early 2015. Since then we've seen a number of Chromebooks come out that are built almost as well as the Chromebook Pixel—and compete in the specs department as well.
However, the Pixel is still the very best Chromebooks ever made—and that much can't ever really be taken away from the designers at Google. There are more reasonable options out there for the average Chromebook buyer, but the Pixel is still an amazing computer to own if you can afford it. Hopefully Google releases another one that pushes the premium over the top in the Chrome world.—Luke Larsen
The Best Budget Chromebook: Asus Chromebook C201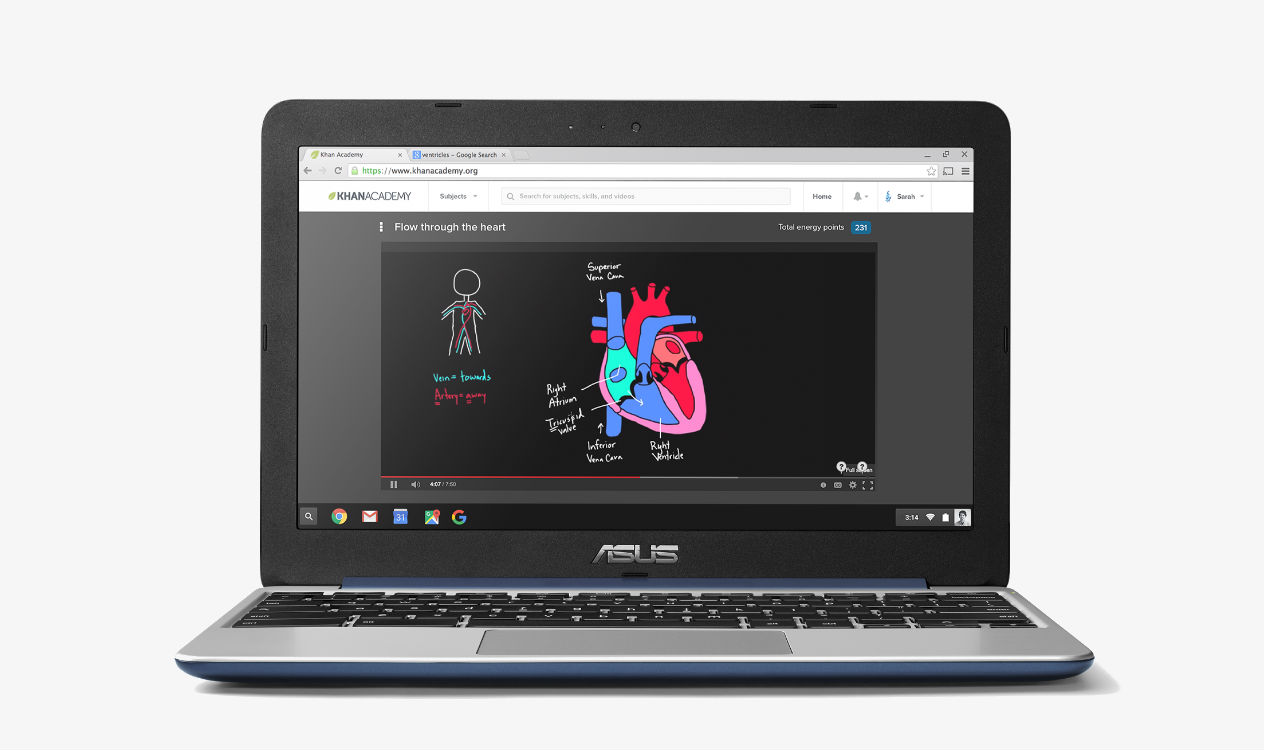 On the other end of the spectrum is the Asus Chromebook C201, which comes in at only $169. It's chunky and made out of plastic, but the C201 also has battery life that lasts over 10 hours and has plenty of power for your daily Chrome life. For many people, that's exactly what they'll want and need in a Chromebook.
It's not the most beautiful laptop out there, but if you're looking to save some bucks while still having a solid computer, your best bet is the Asus Chromebook C201.—LL
The Best Small Chromebook: Acer Chromebook R11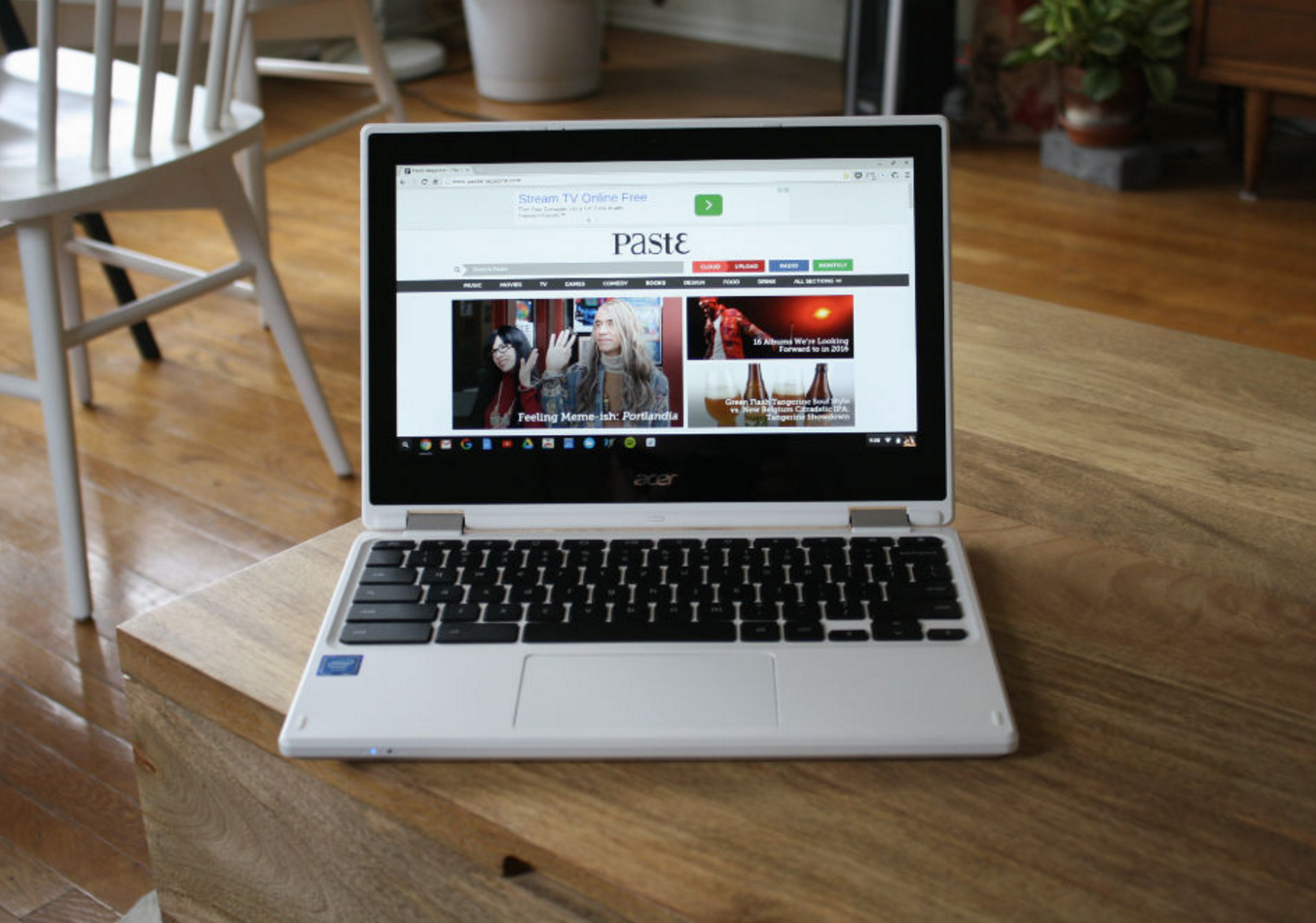 The R11 is certainly not a Chromebook without compromises. The build quality isn't amazing, and the trackpad is downright bad. However, the R11 has enough positives to overshadow those downsides.
It's the best convertible Chromebook we've seen yet—and one of Acer's best attempts at nailing the Chromebook formula. It's got a great display, a nice touchscreen, and impressive battery life. With its $299 pricetag, it's a bit cheaper than laptops like the Toshiba Chromebook 2 and Dell Chromebook 13, which uniquely positions itself for people looking for a cheap laptop that fits well into a tiny footprint.—LL
The Best Big Chromebook: Acer Chromebook 14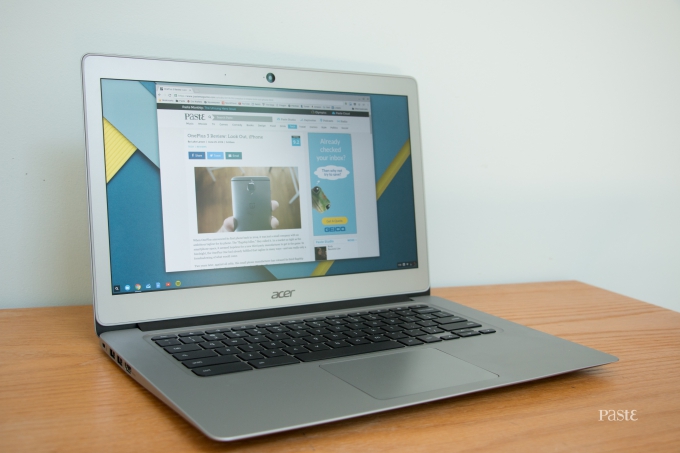 Big Chromebooks don't have a great reputation—and in case you didn't know, that includes anything over 13 inches. But Acer has somehow made a large Chromebook that isn't embarrassing to bring out in public.
The Chromebook 14 is a very good Chromebook, potentially great once the addition of the Google Play Store comes later this year. Whether the machine is ready for Android apps is unclear, given its lack of a touchscreen, and if you fall on the same side as others who've reviewed this device, you might want to look elsewhere knowing the Play Store is on the horizon. If you simply want a Chromebook with better-than-average hardware, a good screen, solid performance and substantial battery life, Acer's latest is a great choice.—Eric Walters
The Runner Up: Dell Chromebook 13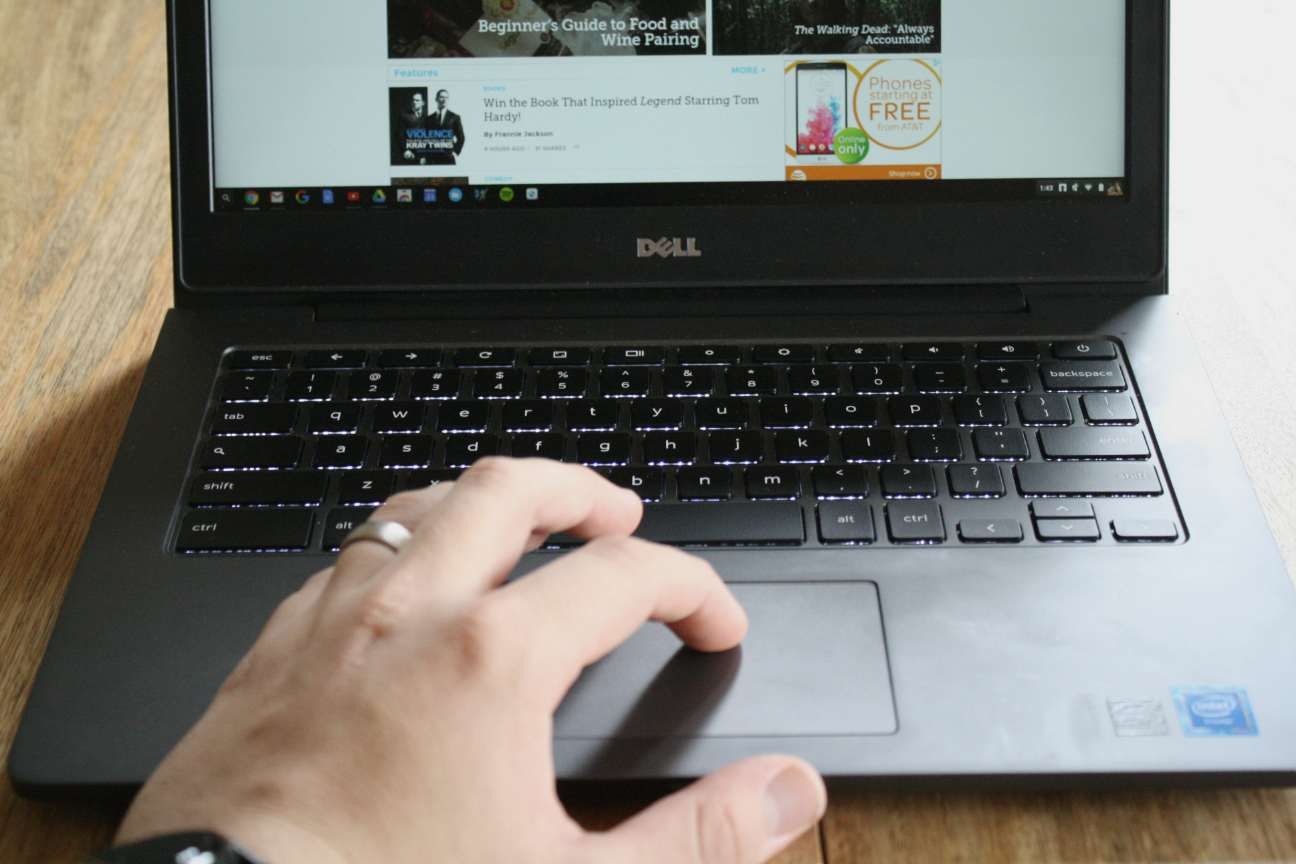 There are very few things put against the Dell Chromebook 13. It's got a fantastic trackpad, a great display, and impressive performance. The catch? It's not made out of aluminum like some other Chromebooks—and it's not quite as thin as those either.
However, every time I return to the Dell Chromebook 13, I'm reminded of how great a laptop this computer is. It's not flashy, but it doesn't make compromises in any particular area—and that's impressive for a laptop that costs under $500.—LL
The Best Overall Chromebook: HP Chromebook 13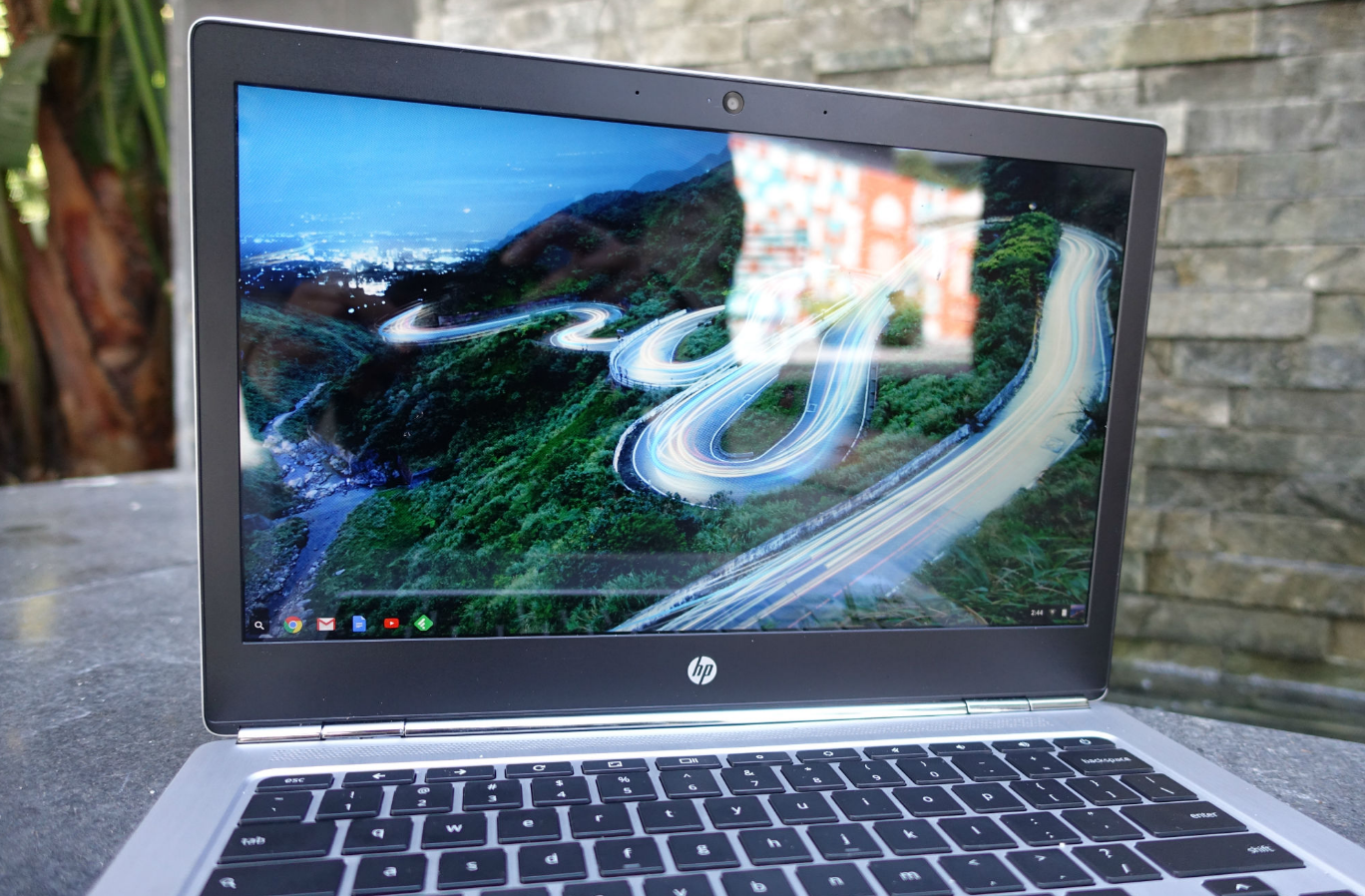 In making the Chromebook 13, HP proved that it can achieve what Apple never could. Not only does the Chromebook 13 look stunning, its performance shows that at $499, the laptop can go toe-to-toe with $1,000 Ultrabooks and still hold its own. HP defied expectations by delivering a premium notebook with solid performance at a price point that no one else is able to match—and it's far from a piece of junk.
With a build quality that rivals the $1299 MacBook, the Chromebook 13 manages to beat Apple's laptop in many ways while coming in at a $499 starting price. Compared to the MacBook, you'll find more ports, a higher resolution display and a more usable keyboard on the Chromebook 13 in a package with a similar all-metal build quality. For Chromebooks on the higher end of the price scale, the HP Chromebook 13 just might be the new standard.—Chuong Nguyen