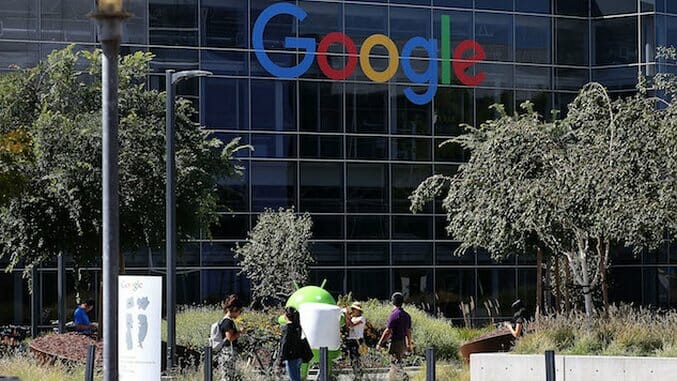 Google has its massive headquarters in Palo Alto, Calif., dozens of offices around the world, and 13 large-scale data centers that each contain hundreds of thousands of computers. Last year, Google used as much energy as the entire city of San Francisco. Being the backbone of the internet takes a lot of power.
To make up for all that energy consumption, Google announced today that in 2017 the company will be "buying enough wind and solar electricity annually to account for every unit of electricity [their] operations consume, globally." Though the company's offices and data centers will still rely on the power grids they're connected to, Google will be offsetting all of that power usage by buying renewable energy from solar and wind farms. Since 2010, Google has been entering into agreements with renewable energy producers to buy their energy, which in turn allows those producers to secure more financial backing for more wind and solar farms.
However, Google admits that their commitment to renewable energy resources wasn't purely altruistic. The company stated that since their first purchase of renewable energy in 2010, "the cost of wind and solar came down 60 percent and 80 percent, respectively, proving that renewables are increasingly becoming the lowest cost option." Joe Kava, Google's senior vice president of technical infrastructure, said in a statement to The New York Times, "We are the largest corporate purchaser of renewable energy in the world. It's good for the economy, good for business and good for our shareholders."
Read Google's full announcement here.