8 Great Guitar Gadgets And Tech To Celebrate International Guitar Month
Image via Dana Forsythe
Tech
Lists
guitar
Guitar technology has progressed steadily since Charlie Christian started tweaking his acoustic to create the first ever electric guitar in the 1930s. The 1960s saw the introduction of pedal effects and the groundbreaking wah-wah pedal. In the '70s, new tech like active pickups and the E-bow arrived. Chip technology continued to develop over the following decades, allowing for new gear like digital pedalboards and advanced solid-state amplifiers. 
As a teenager (and burgeoning guitar player), I lost my mind when I saw Jimmy Page play a TransPerformance Gibson Les Paul on Kashmir during the No Quarter: Unledded Tour. In 1994, the guitar, which allowed for automatic tuning of the guitar with a button, was at the height of new and emerging guitar tech. Almost 30 years later, touchscreen technology, Wi-Fi connectivity and a new era of software have assimilated into emerging guitars, pedals and amplifiers. Now, with the tap of a button, you can detune your guitar, retune your guitar, make it sound like a synthesizer or a violin or even learn how to play with interactive lessons. 
Paste decided to mark International Guitar Month (celebrated since 1987!) with a rundown of new guitar tech to help you reach new heights with your band, shred at open mike night or just learn how to switch from a C chord to a G chord. 
Lava Me 3 Guitar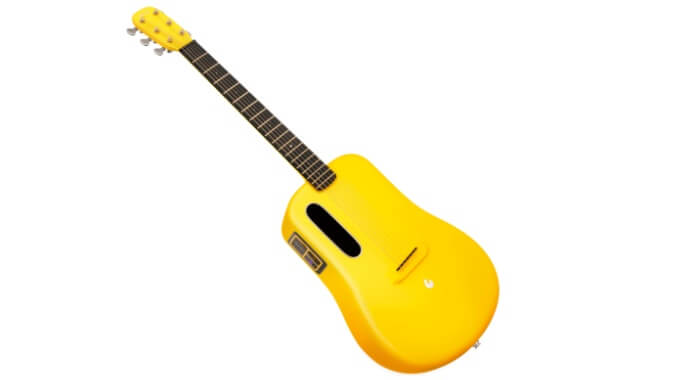 It took months of private lessons to build up a book of notes, tablatures and strumming exercises when I first started guitar. Just picking up the Lava Me for a few minutes, I not only found similar lessons, but I also found better ones. Lava Music has been around for about 10 years and built its brand on carbon fiber guitar bodies and emerging tech.
The Lava Me 3 is the latest version of the polycarbonate guitar and features the new HILAVA OS, which is an all-in-one guitar teacher, pedal board, recorder and amplifier. In addition to teaching strumming patterns and chords, the new tech can detect when you're playing in time and in tune. With an onboard touchscreen interface that's easy to use, guitarists can choose between dozens of effects without the need for any additional equipment or wires. Incredibly fun and intuitive, the LAVA ME 3 also sounds great and serves as a perfect entry point for those looking for a starter guitar or a portable guitar that can do it all. 
Spark Amp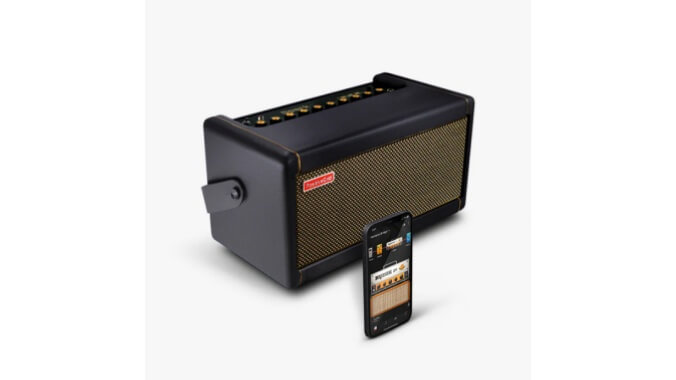 If you already own a guitar you love and are looking for an all-encompassing amp, the Spark 40W is a good entry point as it is portable and powerful. The Spark amp comes with an app that lets you pick from a wide array of sounds, effects and tones, but it really shines for beginners who are looking to match a particular guitar tone for a specific song. While the amp has knobs and buttons to manually control the sound, the amp utilizes a library of preset and fan-made custom tones via the Spark app. Looking to practice "Layla" by Eric Clapton? Just dial in the preset and the amp matches the distortion and tone immediately. 
Pickaso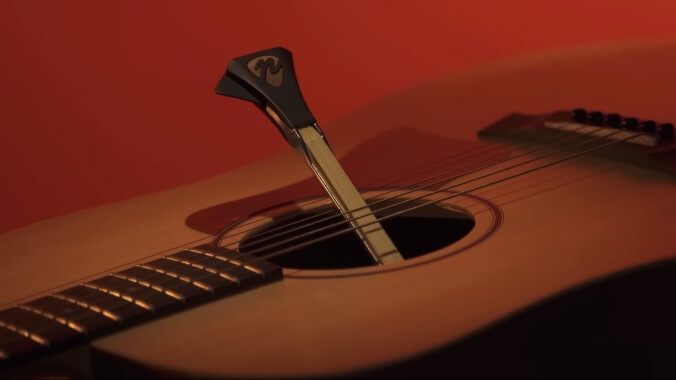 It's funny how much time some guitarists spend trying to get their instruments to sound like different ones. Thanks to some next-level targeted advertising, the Pickaso Guitar Bow sped across my timeline a few months ago and instantly drew me in. The technological advance here is the shrinking and fine-tuning (I'm sorry!) of the classic violin bow for an acoustic guitar. The mini bow can be used just like a full-scale version on one string or a combination of two. It also comes with a built-in pick so you can switch styles on the fly. The bow strings for the Pickaso come from bass bows made by the Herco Corp., and the device weighs a little less than an ounce. Be forewarned, this can't be used on nylon or coated strings. 
Enya Music NEXG guitar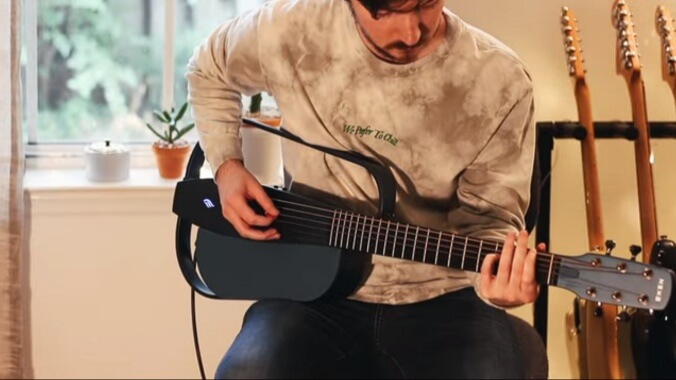 Enya Music has been experimenting with new body types for guitars and ukuleles since it was founded in 1995. While the company started with ukuleles, in recent years they've debuted carbon fiber body guitars like the XPro and NEXG that also incorporate onboard tech like tuning and sound effects. The NEXG, in addition to having a unique body and setup, is very much a wireless wonder that happens to be a guitar. Using Bluetooth tech, the guitar can actually act as a speaker so you can play along with songs you're trying to learn. In addition, the software features a mode where you can strip vocals (removing the center channel) to make it easier to play along. The guitar also comes with a host of effects to choose from and integrated lessons via the app. 
Chord Buddy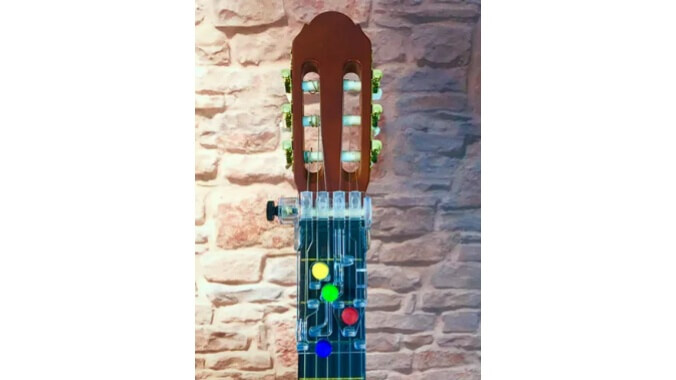 What tech roundup list would be complete without a Shark Tank name drop? Chord Buddy was featured on the show a while back and it basically makes playing an acoustic guitar a one-touch affair. The plastic device fits over the first three frets of the guitar and presses down on specific strings to form different chords when you press a 'button'. The system can be stripped away as guitarists feel more comfortable and build up strength and rhythm. I'm not sure how this would ultimately work for folks learning how to play, but it strikes me as perfect for the person who owns a guitar and just wants to strum it from time to time. 
Alexander Pedals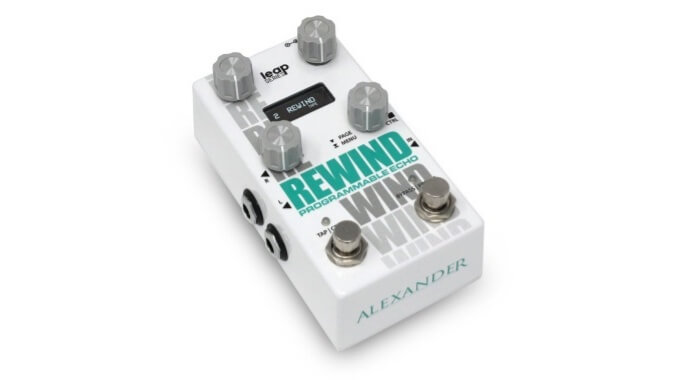 Much like comic books, records and sneakers, once you start collecting pedals it's incredibly difficult to stop. With unique looks and even weirder sounds, Alexander pedals don't make it any easier. Named after founder Matthew Farrow's brother Alexander, who passed away in 1987 from neuroblastoma, Alexander Pedals donates a portion of the profits from every pedal sold to charity, whether it comes from the company directly or a dealer. Farrow, who started the company in 2018 in Garner, North Carolina, started building pedals in the 1990s and currently works for Disaster Area Designs. The company's newest pedal, the Rewind, combines all of the advancements that the company has made over the years (via models like the Super Radical Delay and Sky-Fi) and combines them with additional reverse options and new controls. 
Electro-Harmonix Pedals
Founded in New Jersey in the late 1960s, Electro-Harmonix has long been creating spectacularly cool and trippy effects pedals. Every year, the company hits the market with a combination of reissues, new effects and revamped classics. Over the last few years, a few pedals have stood out, including the String9 Ensemble, Oceans 12 Dual Stereo Reverb, the Mainframe and most recently, the Lizard Queen. 
Designed by Josh Scott of JHS Pedals and graphic designer Daniel Danger, the Lizard Queen is a homage to Electro-Harmonix's design heyday of the 1970s. The EHX Lizard Queen Octave Fuzz is a nano-sized version of the original and was just released this month. 
SamJam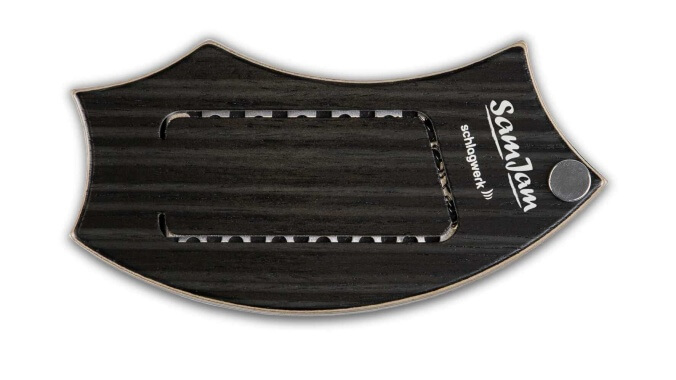 Guitarists like Antoine Dufour, Marcin Patrzalek and Kaki King have helped innovate and bring percussive guitar method into the mainstream, but German company Schlagwerk has produced a device to make it that much easier to play. The SamJam guitar snare comes in a few options and is easily mountable and removable, using the soundbox from your guitar's body to capture cajon-styled sounds from your tapping, palming, and slapping. The device can be placed and repositioned in different spots on your acoustic's top as you explore different tonal and rhythmic options.
Dana Forsythe is a freelance writer covering tech, comic books and culture. He lives in Massachusetts, enjoys photographing street art, collecting comics and can be followed via Twitter @danafour.