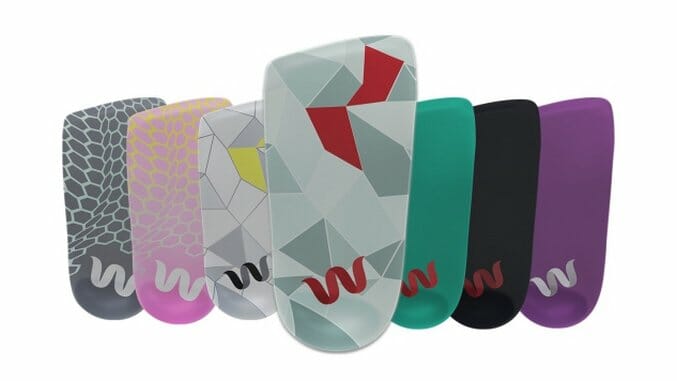 It sounds obvious but your feet are exceptionally important to your well-being. Walking pain-free is something you take for granted until, if you're unlucky like me, you break a few bones and suffer complications. The healing process is when you realize that there are shoes that look cool, but are awful at protecting your feet. That's when BASE by Wiivv —a type of insole for your shoes—suddenly becomes worth its weight in gold.
The insoles began as an idea between Shamil Hargovan and Louis-Victor Jadavji, founders of Wiivv, after being in need of assistance. "One of us had a bad experience getting custom orthotics made by a practitioner using traditional methods, and speaking to friends and family, the issue appeared widespread," explains Jadavji.
BASE insoles are 3D printed, closely following how your foot curves to give you the maximum amount of support and stability you require. Much of this is thanks to the pair's 3D printing expertise, and their ability to spot a gap in the market between over-the-counter insoles and those provided by a practitioner. The difference between BASE insoles is that unique quality. They're truly custom made without any need for templates. "Custom arch support, sizing, among other things, can provide great fitment, comfort and improve biomechanics," Jadavji says.
This is all done through your smartphone and the Wiivv app. You take various 2D images of your feet and then send them to an expert who verifies them before the photographs are used to produce a pair of insoles that will only fit you perfectly.
"Our measurements mirror closely, or are more accurate than, measurements extracted from traditional methods where human error is an inherent risk," Jadavji says. "Wiivv has a convenient digital measurement flow built for mobile devices, so results are repeatable."
The process only takes a few minutes, saving you the hassle and expense of visiting a foot specialist by allowing you to do everything from your home.
BASE insoles use silicon treads and cushioning to ensure they're exceptionally comfortable, but the magic really comes from how they mould perfectly to your feet. They offer a specially designed heel cup to deliver optimal stability, shock absorption and comfort. That ensures not only can you see increased performance in endurance sports, but your joints are put under less stress when walking or running.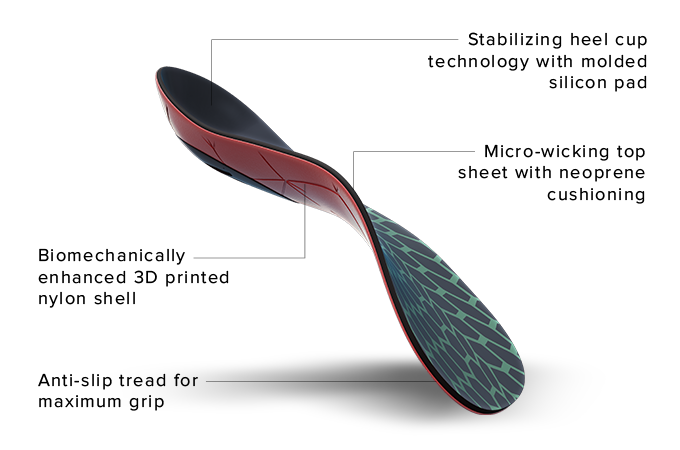 The product has taken over a year to finalize. Initially built for power-users first or, as Jadavji refers to them, "industrial athletes."
"These are our community heroes, like nurses, search and rescue workers, fire-force workers and others, who spent many months getting measured and monitored so that the comfort product we launch provides real benefits over prolonged periods of heavy use."
With the insoles proving a great success, the team moved onto raising funds through a Kickstarter project.
"Our first inclination was to target specific markets first, namely, the US and Canada. However, we had a significant amount of requests to expand into other regions with our campaign, like the UK," Jadavji told us. Such expansion was introduced in the last few days of the campaign. It was a wise move.
The BASE campaign is now the most funded 3D Printed Product on Kickstarter, and the third most funded footwear product on the site, having acquired pledges amounting to $235,054. The firm hopes to sustain similar momentum through its IndieGoGo project.
While it might not be the coolest sounding technological Kickstarter project out there, BASE is potentially a life changing product. For those who regularly have to walk or run, it has the potential to significantly reduce joint strain, as well as aches and pains that all too readily slow us down.
If you're interested in trying a pair for yourself, you can pre-order via the IndieGoGo campaign. Seventy-five dollars will snag you one pair with a choice of colors and designs, as well as the peace of mind that comes with knowing your feet are well looked after.