Because of their reputation in the industry, Apple has always been on the forefront of mobile technology and design. However, in the past year or two, Android devices have caught up to Apple's iPhones in many ways.
From our time using the phone, it's safe to say that the new smartphone from HTC is quite simply one of the best smartphones on the market today. The HTC One even highlights some of the iPhones pain points that we'd like to see Apple address in the upcoming iPhone 6. While iPhone users tend to love their devices wholeheartedly, the contender that HTC has built really does bring some interesting features to the table that both Apple and iPhone users should really consider.
Here are the five things that stuck out to us in our time with the phone that Apple could learn from:
1. Better, Front-Facing Speakers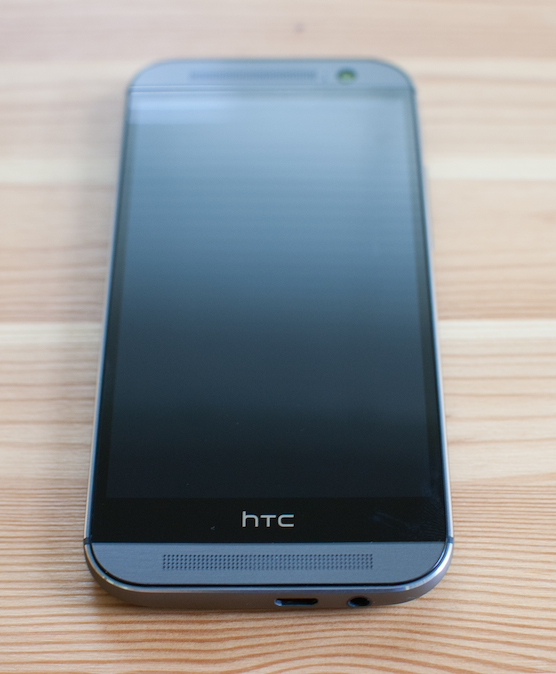 One area HTC has been a leader in for awhile is with its speakers and sound quality. The HTCs One (M8) has some of the best speakers of any mobile phone which, just because they're tiny phone speakers, shouldn't be discounted. Even if you're not watching full length movies, playing back video clips you took on the phone and showing a group of people is a better experience with better audio.
Having a better speaker, or in the One's case stereo speakers, also mens being able to hear alarms, ringtones, and notifications better. Similar to how HTC used Beats technology for awhile, its new phone has what it calls BoomSound and uses software to enhance the quality of output. It wouldn't be a bad idea for some kind of system level EQ in the next iPhone. Furthermore, because the HTC One's speakers are front-facing, it's great not having to cup your hand around the bottom of the phone all the time to hear better.
2. Bigger Screen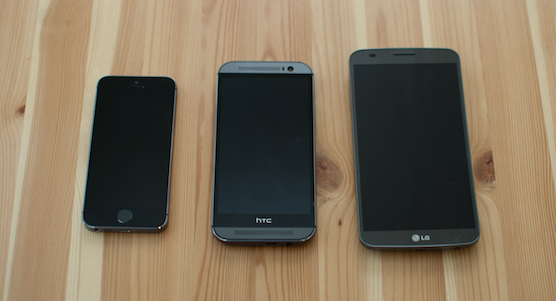 According to all the rumors, a bigger screen is already in the iPhone's future. No doubt thanks to the pressure of Android devices like the HTC One, the Galaxy S5, and the Sony Xperia Z2, it seems that Apple is finally going to be making significantly larger smartphones. The 5.0" screen on HTC's device in particular shows that bigger phone don't need to feel ridiculous—they can give some more screen real estate without giving up the classy, premium feel.
3. Unibody Design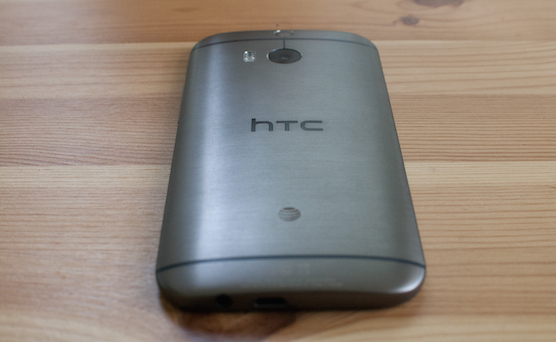 Holding the One (M8), it's all metal design from top to bottom makes the phone feel extremely solid and durable. The phone makes a great first impression. Even with the majority of the iPhone 5s being metal, it still doesn't feel quite like the One (M8). The curved metal edges also go along way to providing a comfortable while those same tapered edges also give the feeling of a very thin device even though it's roughly the same thickness as the current iPhone 5s.
The metal back doesn't feel like it'll be easily scratched or messed up floating around in a purse which would be a nice addition to a new iPhone.The One (M8) has managed to allow access to all ports and slots in a design that forgoes a removable back cover. This might be a pipedream for Apple, but it would also be great to see a memory expansion slot on the new iPhone similar to HTC's implementation.
4. Lytro-like Camera Refocusing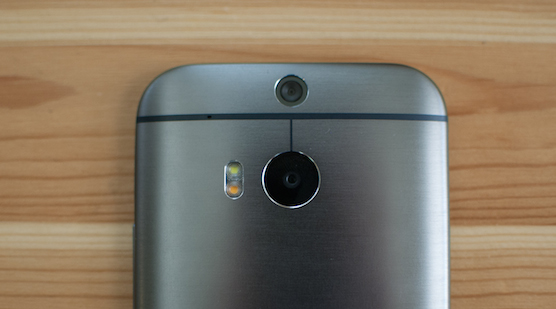 As wild as it may seem, the iPhone remains one of the best cameras on a phone, despite a ton of competition. What Apple could take from the One (M8) is its dual camera functionality. HTC added two cameras for the added ability to refocus, even after a picture has been taken, similar to that of the futuristic Lytro camera.
Even if Apple won't add two rear cameras, there are still ways it could simulate the optical feature. For example, Google has released an Android camera app which mimics the functionality in software alone. With HTC, Nokia, and Samsung all implementing something similar to this, it'd be a big miss if Apple's next device didn't include it.
5. Water Resistant
While complete waterproofing is a feature desired by many, even just increased water resistance would be a welcomed feature for the new iPhone. Making a phone fully waterproof like Samsung's new S5 usually involves new covers/flaps on all the ports, which definitely won't happen on an iPhone. However, what HTC has done with their smartphone is give it some added durability without sacrificing their design sensibilities. Being able to carry an iPhone in the rain without a bulky Lifeproof case, however, is something every iPhone user should be hoping for.