iOS 8 is still relatively new, but we're already looking ahead to all the new shiny features that could possibly be unveiled in iOS 9. If Apple continues their trend of announcing their new iOS at WWDC, then that means we'll be having our first look at iOS 9 this June at the company's developers conference.
We should expect to see a large software update this year, as has become the rhythm of Apple's software development. There will be, without a doubt, some surprises when iOS 9 is revealed, but here are 10 features we want to see in June:
1. Ability to Tweet and Post to Facebook in Notification Center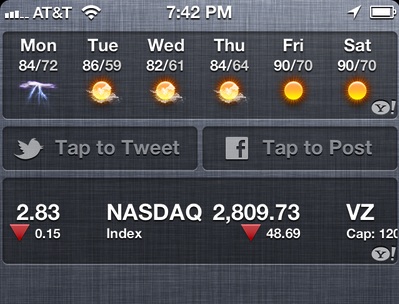 Apple introduced this feature in iOS 6 but was taken out in iOS 7 without an explanation. I'm not sure if Twitter and Facebook complained to them because they want users to be able to open the app to view their timeline but it made posting to those sites easy and simple. There's plenty of room in the new Notification Center, so we'd love to see these quick posting tools return.
2. Apple Maps Upgrade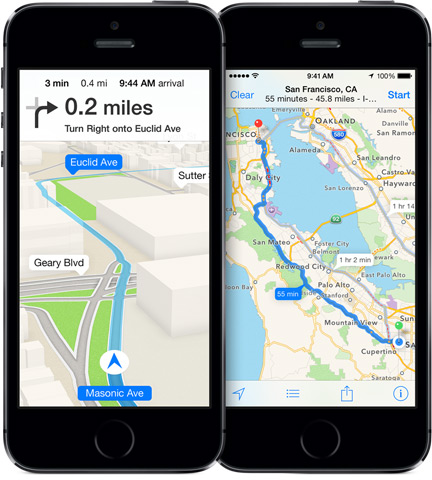 Apple Maps has been getting better and better since it was released in 2012 but one thing it lacks is support for public transportation. If you want to see bus, subway, or train times, it directs you it's competitors such as Google Maps and other local transportation apps. It's about time Apple caught up to the competition on this one.
3. Choosing Your Own Default 3rd-party Apps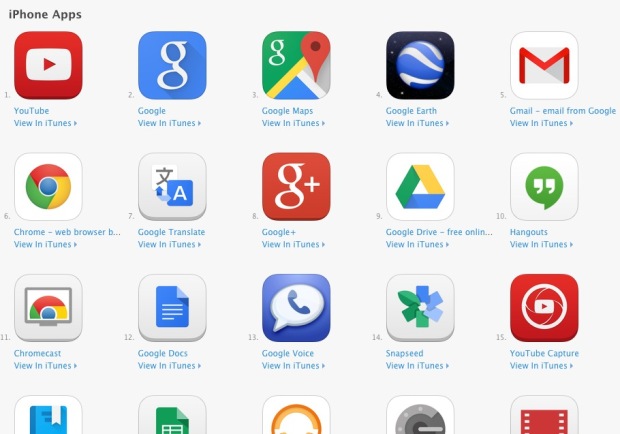 This has been on my wish list for a while now. I want to be able set my own default apps so I don't have to take that extra step to launch Google Inbox to compose an email whereas I can just tap on the email address instead. With iOS 8, Apple let users choose their own 3rd party keyboards so hopefully they'll let us do the same with apps.
4. Deleting Pre-Loaded Apps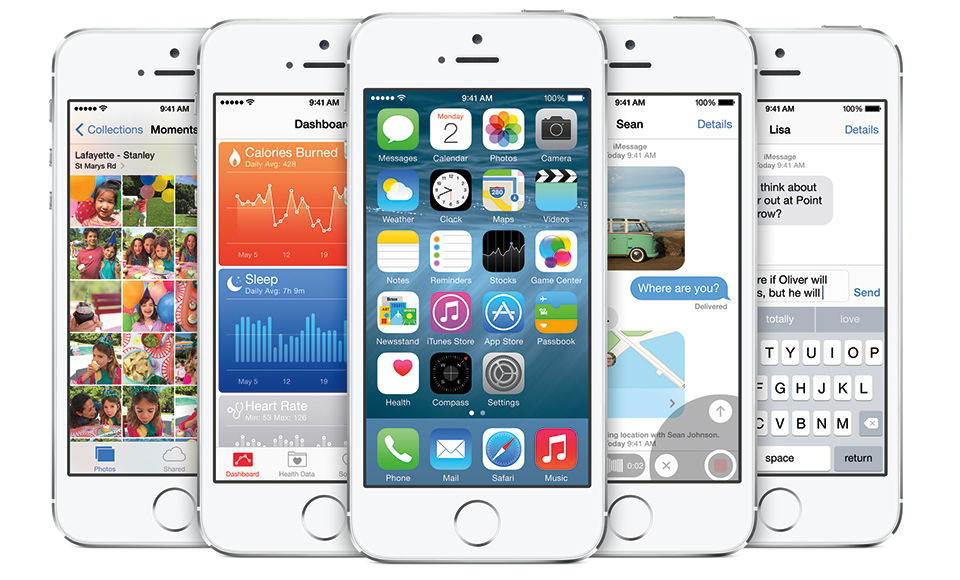 There are many apps Apple has put on my iPhone that I've never used. On top of that, I can't even delete or make them invisible them. Instead of forcing their apps on us, it really is time that Apple gave us the option to delete them off our phones.
5. Home Screen Widgets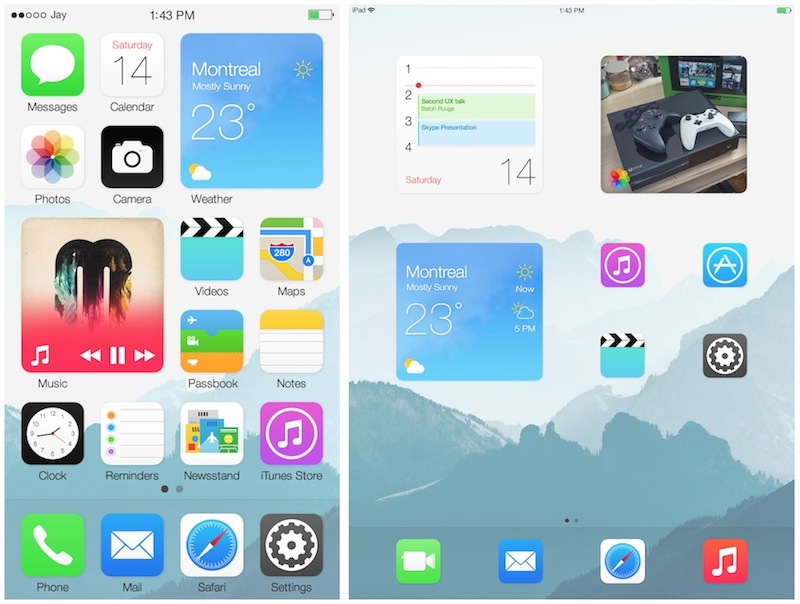 When iOS 8 was first released, I didn't think I would use the Notification Center widgets at all but I was wrong. I use it every day to easily check sports scores, compose notes in Evernote, and check into a place with Swarm. I know Android users has had this feature since day one but I think it is time for Apple to include them in the next iOS release. They might not end up looking or functioning quite like Android widgets, but it'd be great to see Apple do something unique with its home screens.
6. iCloud Drive App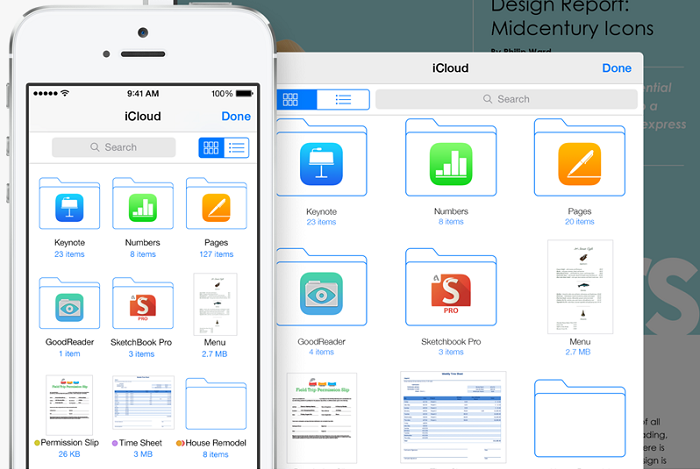 If Apple wants people to use their iCloud Drive, they need to make a dedicated app for people to quickly preview their files like the Dropbox app. You can easily do it on the desktop since you have your own folder but on iOS, you need to launch that particular app and then open the file, even if you are just viewing it.
7. Siri Updates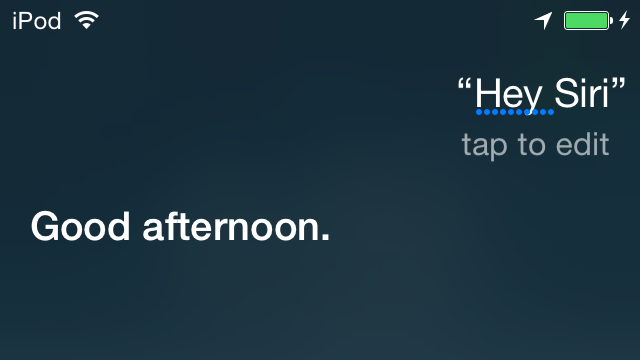 I like the "Hey, Siri" feature when it's plugged in and use it many times when I am laying in bed but don't want to pick my phone up to remind myself to do something the next day. I would like Apple to make that feature available at all times even when it's not plugged in. I know It will drain my battery but if I'm sitting at my desk, I want to be able to use that feature so I don't have to stop what I am currently doing. If Google can do it with their smartphones, Apple should be able to as well.
8. Spotify Alternative/Beats Integration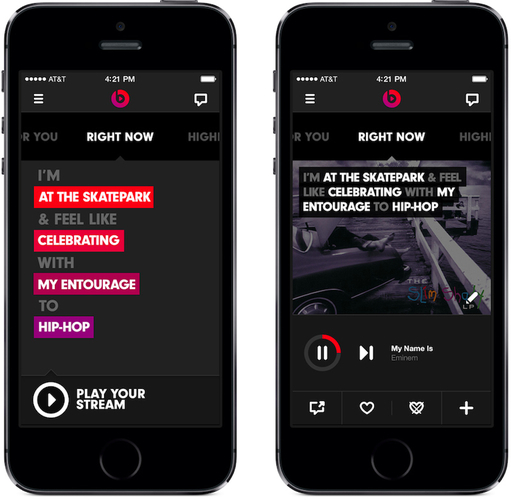 When bought Beats for $3 billion last year, it wasn't a secret that they bought the company for their streaming service. Apple hopes to compete with Spotify, Rdio, and Google Play All Access by having the Beats's streaming service tied directly to iTunes on iOS, Apple TV, and the desktop. We're curious to see what Apple does with its massive acquisition in the music streaming industry.
9. Wiping App Caches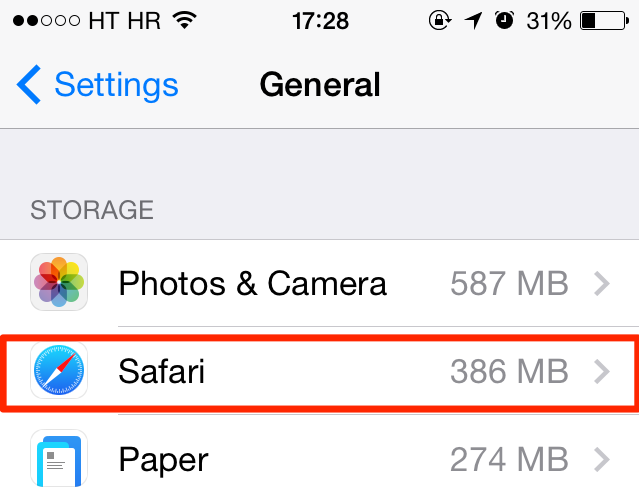 This is something that drives me crazy. I have a 16 GB iPad mini and it pains me to see the Twitter, Tumblr, and Flipboard app take up almost a gigabyte of space and there's no way for me to clear the cache. The only thing I can do is delete the app and re-install it again. Apple: give us some more control of our devices!
10. More iPad-only Features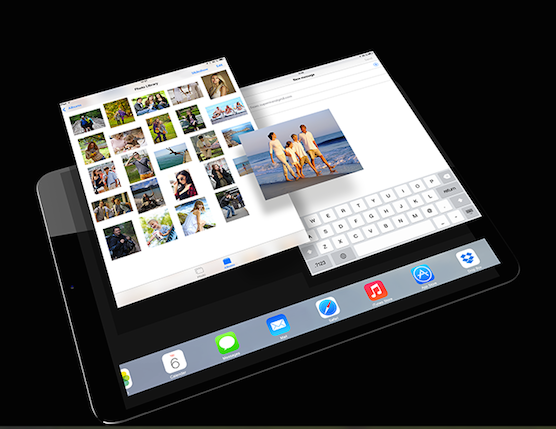 It might come in the form of a larger iPad, but we desperately want more features for our iPads. The biggest thing people have been craving for is some multitasking—opening apps up side-by-side. It's been tried on Samsung and Windows tablets, but we'd love to see Apple take a stab at making the iPad more work-friendly.