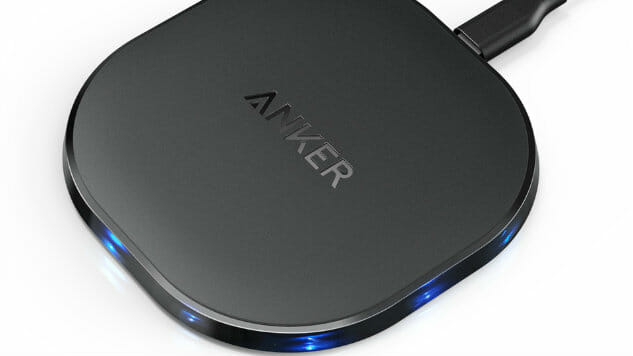 Apple has pushed wireless two years in a row with successive iPhone releases. Last year was all about wireless audio with the removal of the headphone jack, but this year Cupertino is adding a feature that many users have actually been clamoring for. With the return to glass exteriors on the iPhone 8/8 Plus and iPhone X, Apple has introduced wireless charging to the iPhone for the first time in the handset's 10-year history.
The announcement was great news for makers of Qi wireless chargers. Millions of consumers are set to join the wireless charging ranks, and it's a safe bet the majority won't already own charging pads or stands. If you picked up an iPhone 8/8 Plus, or preordered the X, now is the time to start shopping for one.
To get you started, we rounded up five great options to consider:
Samsung Fast Charge Wireless Charging Stand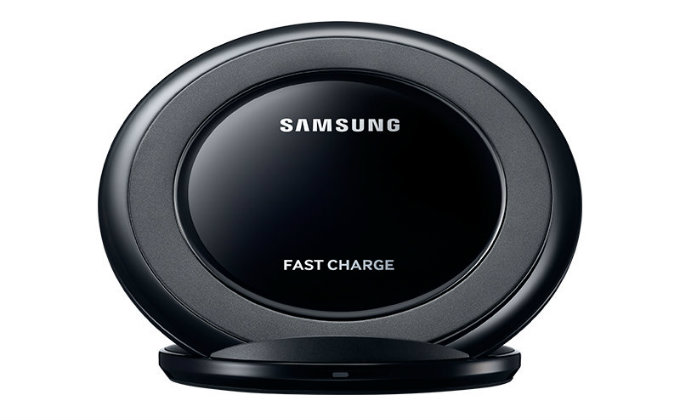 So, Samsung and Apple don't like to play nice. But, Samsung phones have been in the wireless charging game for a minute, meaning the company has had time to develop great chargers. The latest effort maintains the distinct, aggressively techie stylings of Samsung's phones and supports its 9W fast charging, meaning it'll charge your iPhone nice and quick. The only drawbacks are the charger's integrated fan and glowing, circular light, which could prove annoying if you plan to place it on your nightstand.
RavPower Fast Charge
RavPower may not be a household name to the wider public, but it has built a reputation for making solid accessories like cables and battery packs. It's wireless charger is also one of the best on the market thanks to a metal construction and a whopping 10W output. Also included in the price is a 24W power brick, giving the entire package and extra dose of value. For a solid all-around option that doesn't draw as much attention as other wireless chargers on the market, look no further.
Spigen Essential F301W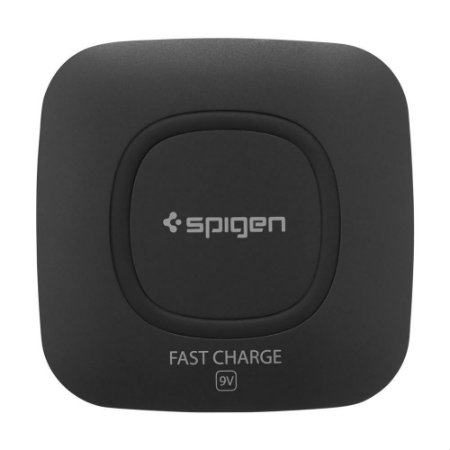 It may not have the catchiest name, but Spigen's wireless charger does have the absolute quickest charging speeds for iPhone users currently available, able to bring an iPhone 8 from 0 to 100 percent in just over three hours according to The Wirecutter. It has rubber on the top and bottom to help reduce slipping, and is quite small and unobtrusive. It doesn't come with a USB power adapter, though, so you'll want to factor that into the overall cost.
Anker PowerPort 10
Anker has been making minimal, highly recommended, smartphone accessories for years and its wireless chargers are no exception. The PowerPort 10, named for the 10W output it delivers, is a slim and lightweight charger with a rounded square shape and large rubber feet on the bottom. It does have status lights, but they turn off after 10 seconds, so you don't have to worry about affecting your sleep. As with the Spigen charger, Anker does not provide a power brick, so you'll want keep that in mind when comparing costs.
Mophie Wireless Charging Base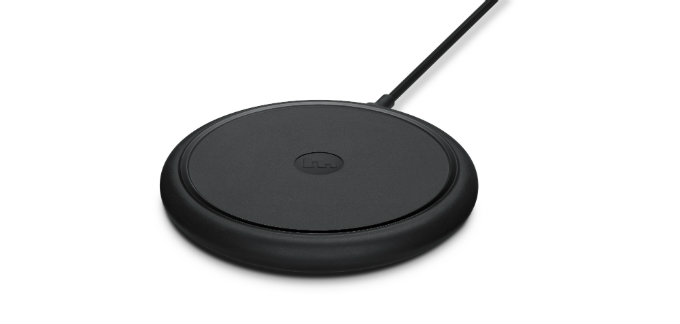 One of two chargers Apple is promoting in its stores, Mophie's is plain (though I imagine Jony Ive would describe it as "elegantly simple"), but most Qi chargers are plain and, frankly, that's welcome in this product category. The charger is optimized to work well with the latest run of iPhones and while we're not sure quite what that means, we do know it maxes out at 7.5W of output. It does boast a rubberized finish to prevent slipping and includes a power adapter in the box.