This Clever Bicycle Bell Crowdsources Information About Roads and Traffic to Keep Cyclists Safe
Tech
Features
Kickstarter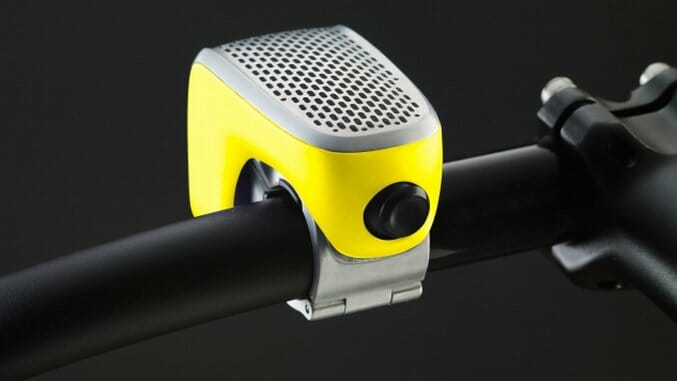 Cycling is a rewarding pastime. It gets you fitter while also helping you from A to B in a more environmentally friendly manner. It's also more dangerous than it should be. Cyclists are some of the most vulnerable on the road, thanks to dangerous junctions, lapses of judgement by other road users and simply not being seen or heard in time.
Shoka Bell is a new gadget that hopes to make the roads safer for the average cyclist. Developed by a team passionate about road safety, Shoka Bell brings the humble cycling bell into the 21st century. It combines a navigation system, with a front light, security alarm and bell, all in a simple device that can be easily mounted onto your handlebars. Via Bluetooth, it'll guide you to your destination, while also picking the safest route.
The bell offers eight distinctive sounds that are controlled by a joystick. An automatic volume control means it'll adjust according to how much noise is going around you too, so you won't overwhelm bystanders. The clever part happens when you hit the bell. Information is immediately shared with the Shoka community, collectively warning them of potentially dangerous routes or junctions on your journey. By crowdsourcing such local information, it should keep you out of harm's way, such as by diverting you away from a well known bottleneck.
"The original idea was to develop an app for both cars and cyclists which would have acted as an 'blind spot radar'," explained the Shoka team. After working on it for 6 months, they realized the idea wasn't efficient enough. Switching to this new method improved the safety feature's uptime from 70-80 percent to nearly 100 percent.
A bell can go so far in warning others of an issue, but the best solution is to avoid the problem in the first place.
"Navigation became our number one safety feature as we can guide people to the safest routes in the cities by avoiding high traffic and dangerous crossroads."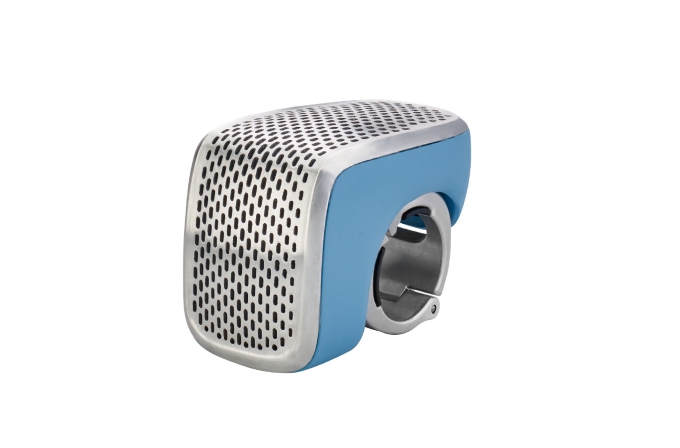 The team has been working on Shoka Bell for about 2 years, having won a grant from Deutsche Telekom to take the idea further and build the first prototype. Everyone on the team is as passionate about cycling as they are technology, ensuring they have the knowhow for understanding the needs of a cyclist.
"We strongly believe that cycling is the best zero emission transportation system, and that the roads are for everyone. Sharing the roads is great and things are changing for the better," the team says.
That's reflected in the other features that Shoka Bell offers. It also provides a heads up if your bike is moved, with a clamp that's permanently attached to the bars acting as a motion sensor. If any movement is felt, the Bell will ring and light up to alert you from up to 250m away. It's also an effective front light, offering 8 front facing LEDs that adapt to the time of day, flashing faster at night, and brighter in the day.
Shoka Bell is currently available via a recently launched Kickstarter campaign. The team opted to pursue the Kickstarter route over more conventional funding sources, so that they can enjoy early stage feedback from an engaged and similarly passionate audience. The device currently works in conjunction with iPhones, with an Android version of the app to be launched once shipping commences. Windows Phone users will also get to enjoy its capabilities by February 2017.
For $99, you can purchase an Early Bird special of one Shoka Bell with the estimated delivery being March 2017. The device is available in six colors — blue, yellow, green, black, red and purple, is fully weather-proof, and offers around 6 days on a single charge. The campaign ends September 1.