In an era with more and more devices coming across my lap like tablets, smartphones, and gaming consoles, wireless sound is something I crave. I have a few wireless speakers and headsets on hand depending on the situation, and they get the job done. But over the past few weeks I've had a chance to check out Sol Republic's Deck Ultra Bluetooth speakers, and I'm a fan.
Weighing in at 13.4 ounces, with a width of 7.3 inches, the Deck Ultra is fairly portable— even if it skirts the line. Pretty much every option you could want is physically on the speaker. You can adjust the volume, play and pause the current track, skip tracks, boost the volume even more to "outdoor mode," check the battery life, and take calls. All of the big functions are voiced, so if you boot up the unit it'll state the remaining battery life automatically by way of a spoken dialog. Of course, the Deck Ultra has standard 3.5mm in capabilities in case your unit doesn't have Bluetooth.
The sound quality is very standard, more inline with a slightly cheaper speaker—though much more on the consistent side. It won't literally blow you away, but there's no distortion, and the audio will be clear even at higher volumes. Vocals, even those with more bass than baritone, sound particularly clear. While I found myself occasionally wanting a bit more in terms of raw power, I have very little complaints about the actual quality when using the speakers on a daily basis.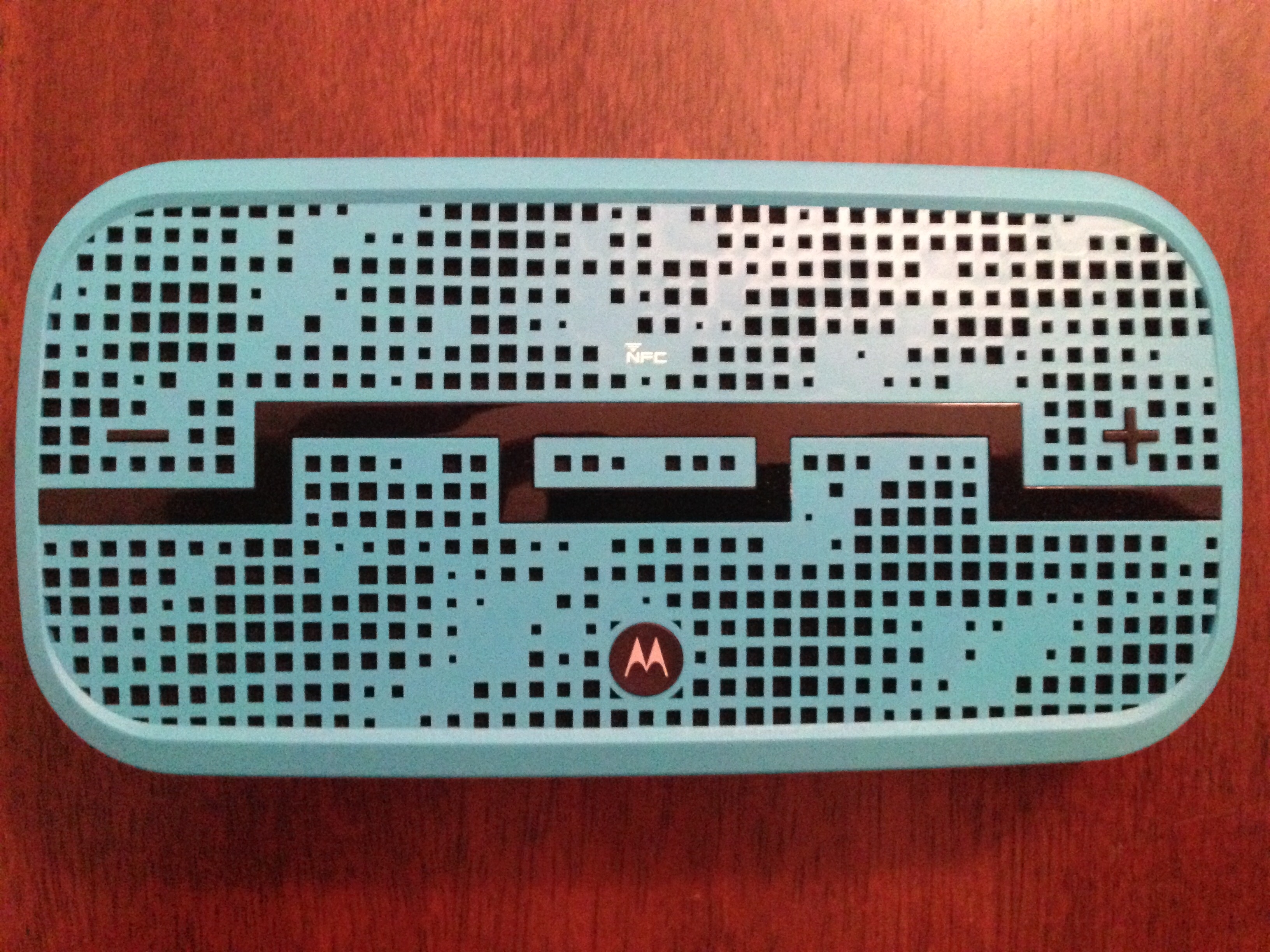 Sol claims a 450 feet wireless range for the speakers, which seems to be reserved for open areas such as the outdoors and larger rooms like expo centers and the like. At home with walls and multiple floors, the device could reach an estimated range of 50 feet before it started losing some strength, but it still sounded great.
The battery life is far more impressive than the range, coming in at 22 hours on the top end with average volume levels. This claim is accurate. I left it running almost for an entire day and the battery was fine. The great thing about the near full-day battery is that you can charge it overnight, and you're good to go for the entire day wirelessly.
"Heist Mode" is the system's standout feature, which essentially allows you to pair up to five devices with the flick of a switch on the speaker itself. This is not only useful for pairing your personal devices in your own home, but it's great for linking five friends at a party, who are able to access multiple playlists. Devices will automatically repair as long as Bluetooth is enabled. An LED display shows which device is active currently, and the host of the party can simply lock the multi-device capabilities if they want to be in control again. I haven't seen this feature on pretty much every other wireless speaker on the market.
I really loved having the Deck Ultra for general use. When I'm working on the PC or relaxing in my living room, I like to watch TV on my Kindle Fire HD, and having the speakers automatically pair without having to constantly adjust them is convenient. I basically just leave the Deck on constantly and flip on some music if I'm in the mood. Given the form factor, it doesn't take up a lot of space and I basically only need to move it at night to charge it.
At $149.99, the price is a tad high considering the fact that the actual sound quality could be better, but the Deck Ultra is pretty much everything you could ask for out of a wireless speaker if you aren't an audiophile. It has better range capabilities than many other speakers I've tested, I've had little to no issues with pairing over multiple days of use, and the functionality is there.