PROMOTIONAL: This post is brought to you by Virgin Mobile. Get unlimited data and messaging for just $35 a month.
The way we consume music is constantly changing. From vinyl to cassette to CDs, from stored mp3s to streamed music, these times of transition often lead to wide ranges of experimentation and interactivity (anyone remember Enhanced CDs?).
In the age of streaming music and apps on mobile devices, many bands have embraced this idea of experimentation and worked with developers to create interactive digital experiences. While some are no more than a condensed version of an artist's website, some are creating exciting new ways to experience music.
It's hard to know how long the "album app" will be delivering music to fans in the future, but here are the nine best album apps from bands that have been made so far:
9. Jay Z – Magna Carta Holy Grail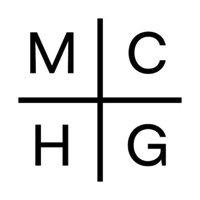 The Magna Cart Holy Grail app isn't significant because it's the most creative presentation of an album—but it's the first to bring the idea of an album app to the mainstream. Despite its share of controversies and complaints, Jay Z's newest album was introduced to the world not with big radio singles, but instead with an app, available exclusively on Samsung Galaxy devices.
8. Fall Out Bird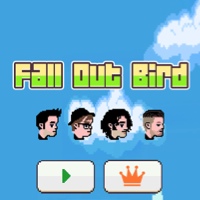 Okay—so Fall Out Bird isn't exactly a piece of abstract experimental art like some of the others on this list. However, this Flappy Bird clone is a particularly fun way to get Fall Out Boy's newest single—if that's the sort of thing you want in the first place. But even if you aren't, watching the band members' heads float around is just as addicting as the original game itself.
7. The Roots – undun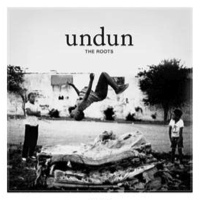 Grand concept albums like undun are just the kind of material that works best for in-depth, immersive experiences that album apps can provide. As much as the music itself in undun had a poignant and personal story to tell, the undun album app only expunges it further. It's the director's cut of Redford Stevens' story.
6. Lady Gaga – ARTPOP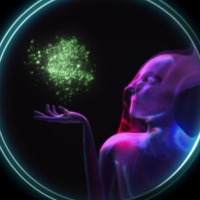 Lady Gaga's ambition is one of modern pop music's saving graces, so it's not surprise to see her diving into the world of experimental multimedia immersion with her music. But you know what they say: Shoot for the stars and you'll land on the clouds—and the clouds are exactly where the album app ARTPOP lands. It's more interesting than the music itself on the album—but in the same way that her personality and wardrobes often outplay her songwriting ability or pop production.
5. Passion Pit – Gossamer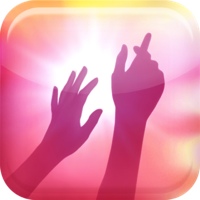 The Gossamer album app represents the best of the simpler, but incredibly valid formula for turning singles into apps: trippy visualizations and imagery to match your song. However, Gossamer does it better than any other app out there, sometimes making you feel like you're directing your own music video and sometimes like you're playing a simple iPad game.
4. Radiohead – PolyFauna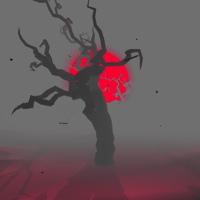 PolyFauna is something in between a game and an experimental multimedia listening experience. The game has you flying around in a trippy, post-apocalyptic dreamworld that looks like kind of an environment that might have inspired the creation of Kid A or The King of Limbs. In the end, it's an app about discovery and following the red dot, which is an all-too-fitting way of experiencing music from a band like Radiohead.
3. Brian Eno – Scape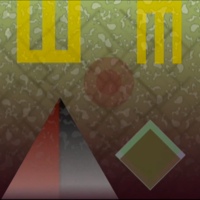 To call Scape an album might seem like a bit of misnomer at first, but not once you hear Eno talk about it himself. For Eno, Scape is a return to music being an interpretation—a means of breaking away from the rigidity of recorded music and embracing performance again. The king of ambient has given his music to fans and let them do what they will with it.
2. Björk – Biophilia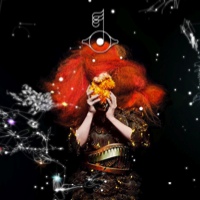 Björk has always an affinity for experimentation and Biophilia might be one of her most interesting and successful experiments ever. Biophilia is half album and half science lessons—interactive explorations of topics such as gravity and neurons. It's even been used in classrooms from Los Angeles to the artist's home country of Iceland. It's a dazzling concept of what an album app could be—something new, exciting, and totally out of the box.
1. John Lennon – The Bermuda Tapes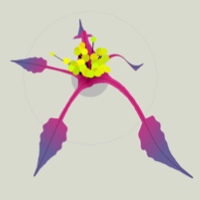 This album app, perhaps more than any on this list, shows the true potential of the medium as a way of communicating both sound and story. Through incredible illustrations and 3D design, The Bermuda Tapes takes us behind the scenes to recreate the story behind Lennon's Double Fantasy record. Filled with interesting vignettes on Lennon and Ono's journey together and absolutely beautiful art, The Bermuda Tapes give the backstory behind Double Fantasy in a way that has to be experienced to understand.