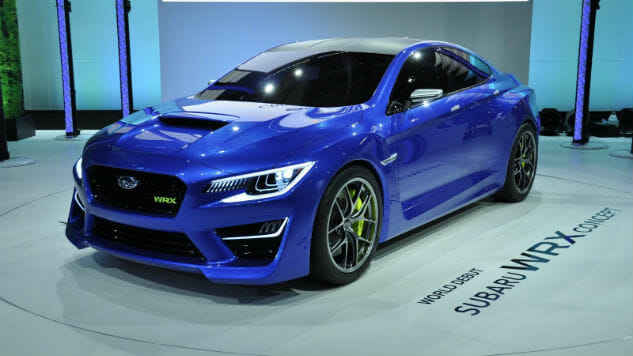 It pushes you back in your seat. It uses some of the most advanced tech in any Subaru model to adjust your speed automatically in traffic. Yet, the 2016 Subaru WRX has a few hidden surprises, some of them won't quite debut for a few more months as an app upgrade. And, one is so technical, you might only notice it after many days of spirited driving.
Not that I know anything about that, Subaru. As a journalist covering cars (and gadgets, and data centers, and everything in between) these past few years, I always respect traffic laws, drive with a level-head, and would never take a corner at an insanely fast speed. Never.
Except for that one time. And yesterday. Oh, and on my way to a coffee-shop this morning to get a bagel sandwich. I might "test" the feature again on my way to another meeting across town.
It's called active torque vectoring, and it's something Ford has offered for some time. It may not be new, but on the WRX, it's awesome. The car knows when you are cornering and applies light brake pressure to provide more stability around corners. If you really punch it (ahem), the inside front brake makes sure there's no slip and slides you around the corner like butter on a bagel. It feels a bit otherworldly because most cars tend to slip on tight corners. Combined with an AWD system that is second-to-none, a 305-horsepower turbocharged engine (in the Limited version I tested), and an open road with no traffic, it's a brilliant, jaw-dropping feature.
One of the other hidden surprises is so secret this might be the first time you hear about it. Subaru has an ongoing partnership with Liberty Mutual Insurance, and in the next few weeks or months, they'll release a new app called RightTrack. It's somewhat similar to the Progressive Snapshot device released a few years ago. The idea is you can get lower insurance rates, but it packs in a few other cool perks. You can see how much time you have driven at night, how many hard stops and jack-rabbit starts you've done, and the total time driving.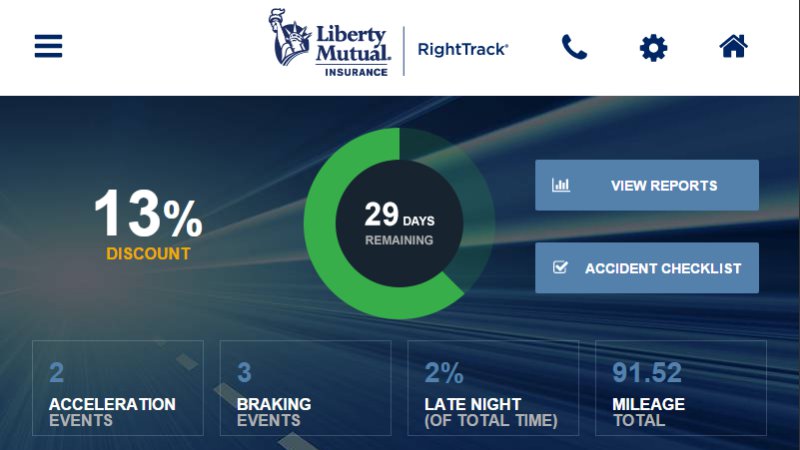 I've only seen a demo, but this kind of tech is going to invade more than just our cars. I've heard the "connected home" is also going to become the "connected and insured home" in the near future, a scenario where providers know how many times you've locked the front door and provide a better rate. It might sound a bit like Big Brother bought an iPhone, but I like the idea of being able to get better rates when you willingly provide the data and then drive smarter.
RightTrack is cool for another reason. The Progressive Snapshot device snaps into the OBDII port of your car, but RightTrack is designed specifically for a Subaru. The app uses the Subaru Starlink app integration system, which means you can run it on your smartphone or tablet or right from the WRX's touchscreen display. Liberty Mutual promises to enhance the app with weather alerts, accidents and roadside assistance, and other features. All of the processing takes place in the cloud using the Clarion Smart Access platform using industrial-strength encryption.
At the same time, I wonder if WRX drivers will choose to sign-up for a feature that tells them not to drive crazy, to avoid heavy braking, and to not mash the accelerator. I'll be curious to test it fully when it comes out and find out how much of a ding you get for spirited driving.
This WRX has a base price of $26,595, but the Limited version costs $30,395.