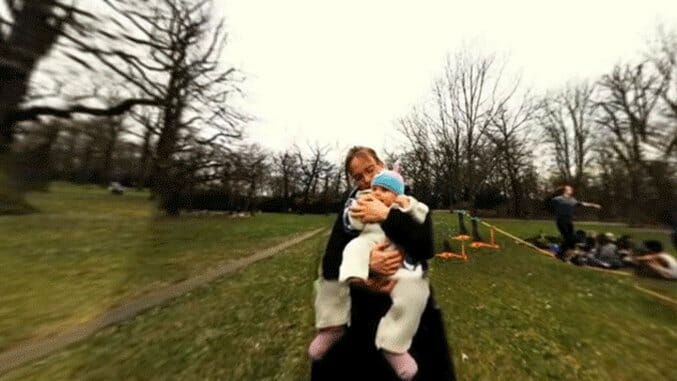 Do you ever wonder what it might be like to create and experience a virtual reality videos? Do people really want to view VR on their phones? Well, you can now experience it on your phone with Splash 360, a new video app that allows users to capture, share and communicate through virtual reality. The app recently started making headlines after launching at SXSW earlier this year. Since their launch, the app has received over 30,000 downloads.
"360 videos can show you more of the situation," says Michael Ronen, Co-founder and CEO of Splash. "Splash is a new medium for telling stories and sharing everyday experiences in a much more immersive, revealing way than normal photos or videos."
Splash is the first consumer virtual reality app on the app store and essentially allows you to capture a 360° video of your surroundings that you can view and share on your phone. The app mimics what it's like to wear a VR headset. Ronen explains that the Google Cardboard and Street view app allows you to capture 360° panoramic photos, but no video.
"They focus on having a perfectly stitched photo—which takes time and is a very technical process," explains Ronen. "With Splash, you easily paint your reality in video."
Ronen describes their technology as "video painting," noting that their core technology is a real time stitching algorithm and the ability to place many looping videos on a 360° canvas. When watching Splashes in 360° format viewers are invited to explore and unveil the world of another person. When watched within a VR device, Ronen says the content feels even more immersive, as if you are in the person's perspective.
I recently downloaded Splash and tested it to experience creating a 360° video. Upon opening the app, my first impression was that I was, well, confused, to say the least. On the home screen I was met with an image and the sounds of Justin Bieber. Next to his face were an imagine of a crocodile and shark and a question asking "If you could dispose Bieber would it be shark/croc #thisorthat?" The welcome tools walked me through swiping side to side and 'liking' something, so I suppose that's the purpose of this gimmick, but, it was an odd view for a first time user.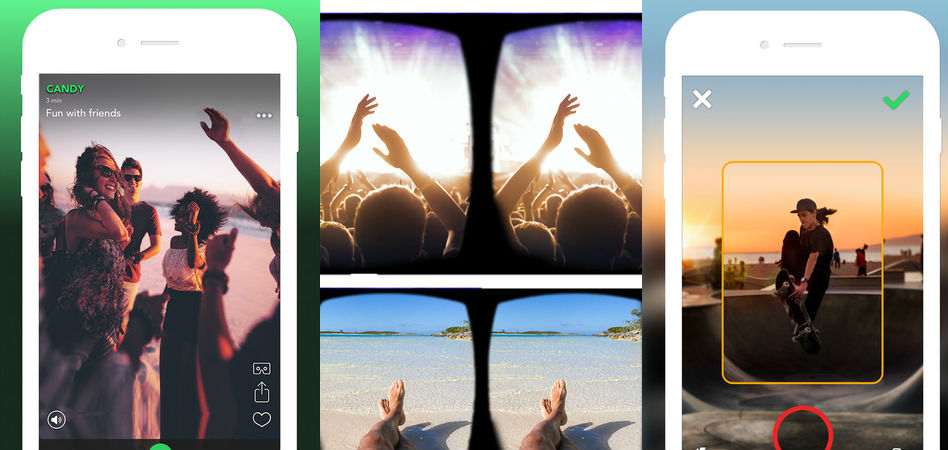 As you click and scroll through the Splashes made by other users, you get an idea of the different scenes you can capture. As I scroll, I'm met with a series of photos of a guy holding his wife and child, a rooftop scene where I assume a group of guys are playing with a drone, a concert band warming up and an inside view of the Orlando International Airport, which is actually the most interesting video.
The app takes some getting used to, and I think if the company's goal is to become a Snapchat-like version for 360° virtual realities, there's a lot of work to do. Overall, each Splash feels like looking at a place on Google street view, but with people moving in it. It hurts your head a little bit, but I think that's just getting used to viewing VR on your phone.
Creating a Splash is a cool experience, so once you start creating on the Splash canvas, it all makes a little more sense. It feels similar to how you take a panoramic video or photo on your phone, except it doesn't have to be one streamlined photo. The tool walks you through taking a series of images to capture a 360° view of your reality and you can make it all one photo, or insert a video in parts of the frame. Ronen says the whole point of Splash is to give users a flexible, creative space where they can create their personal "emotional landscape," whether that's an abstract Splash, or one that's simple and beautiful.
Using Splash definitely requires patience, but I could see how if people took the time and were in a really beautiful, vast area, this would be fun to play around with. Though it's not perfect yet, this company is building something unique with an exciting look at what's ahead for virtual reality.