While we can spend days discussing how to save money on flights and hotels, those aren't the only travel expenses that can drain a bank account. Many people forget that once the flights and hotels are booked, there are attractions tickets, taxis, meals and more that are waiting to take your money. To avoid a mid-trip expense shock, download these free apps and save loads of dough while traveling.
SkipLagged
Before we get to the destination, however, we have to mention this unique flight app. SkipLagged is the only engine that searches not only for flights where your destination is the final stop, but also for flights where your destination is a layover stop. This is because airlines sometimes charge less for tickets where your destination is a layover rather than the final destination. Don't ask us how or why. Sounds somewhat illegal though, doesn't it? Technically, it isn't, but that hasn't stopped a few airlines from suing SkipLagged. We say act fast and take advantage of these deals while you still can.
TodayTix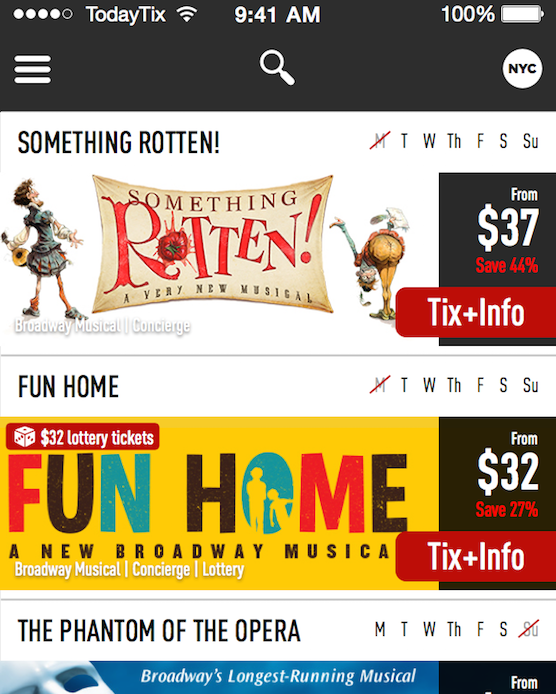 A trip to New York City or London is incomplete without experiencing their famed theatre scenes. Unfortunately, a Broadway or West End show ticket can easily cost you $100. Download TodayTix to browse tickets to shows available up to a week in advance for as much as 70 percent off. The app often gives away free tickets as well.
Scoutmob
This foodie-friendly app will score you discounts to restaurants in major cities across the U.S. Scoutmob acts as a mobile pocket guide that will also notify you about local deals and happenings that are discounted, cheap or free.
GasBuddy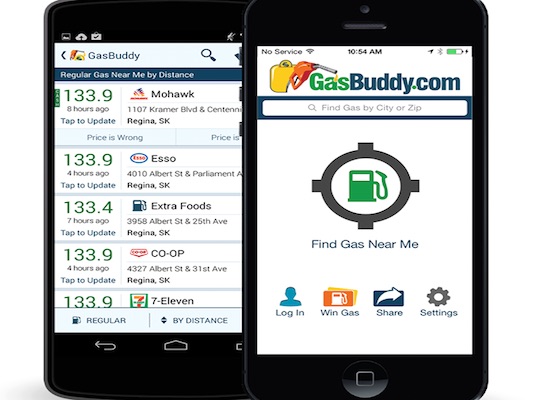 Photo via GasBuddy on Facebook
Renting a car to navigate a new city or driving your's across the country may be cheaper than purchasing plane or train tickets, but make no mistake, it'll still cost you. Fuel prices can make even the happiest traveler cry gasoline tears, but avoid that with GasBuddy, an app that will help you find the cheapest gas station near you.
GymSurfing
For the health nuts out there, vacating your fitness regimen is not an option, no matter where in the world you are. But buying a day pass to a gym away from home can easily cost you more than a decent meal. GymSurfing (pictured above) helps you score cheap day passes—as low as $5—to gyms around the world. Now, you can keep your svelte figure and your travel buddy doesn't have to hear you complain about how fat you're getting from all the croissants and wine you are consuming. Everyone's happy.
SurgeProtector
More and more travelers are becoming dependent on apps like Uber to get them around a foreign land, partially because it's easier than hailing a taxi, but also because it can be cheaper. Not always, though. Surge pricing—which occurs depending on the time of day and your location—will bump the rate of the ride up by 25 or even 75 percent. However, sometimes walking a block or two away will get you back to regular prices. SurgeProtector helps you find nearby locations without that surge pricing and will book the cab for you.
Maggie Parker is the assistant travel editor at Paste Magazine.