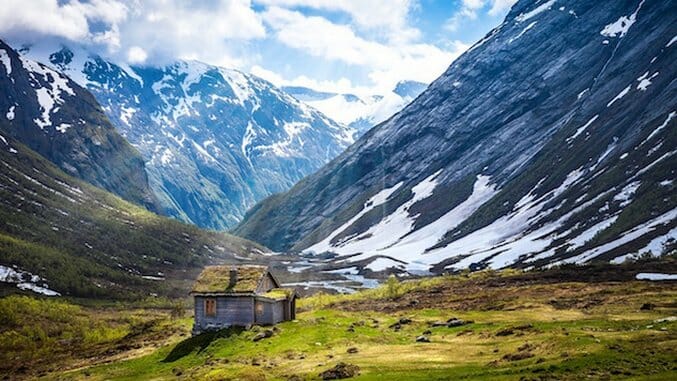 It's been a fairly mild winter across the globe but colder days and snow are most certainly in our near future. You didn't really think we'd get off that easy, did you? Instead of dreading the snow, however, roll around in it, because once its 90+ degrees outside you'll be desperate for a quick snowy escape. Plus, rolling around in the snow is fun. For backyards bathed in white and Jacuzzis to keep you warm, check into one of these Airbnb digs.
1. East Hampton, New York
?We love this all white chic home (it is the Hamptons, after all) complete with a crackling fireplace to snuggle up next to. $200/night.
2. Mount Tremper, New York
The living room and bedroom both have fireplaces in this pad. Need we say more?? $325/night.
3. Davis, West Virginia
?Enjoy this cozy cabin tucked away in the Black Bear Resort community.? $119/night.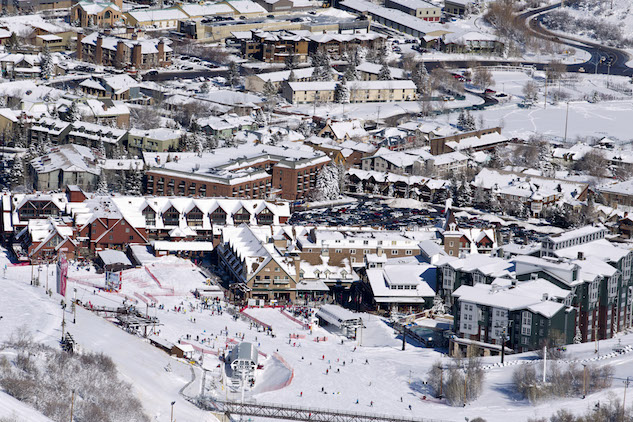 Park City Photo by Christopher Polk/Getty
4. Park City, Utah
?Perfect for a large group, this six-level house offers a hot tub for some post-slope refuge. $739/night.
5. ??Saxtons River, Vermont
?This affordable apartment above a massive house provides just what skiers need—a place to rest their tired legs.? $160/night.
6. Lincoln, Vermont
?Enjoy incredible views of the Green Mountains from this luxury barn situated in the middle of an 80-acre estate. ?$89/night.
7. Hillsdale, New York
?This historical house is full of art and was built in 1807. $185/night
8. Johnson, Vermont
?What this cabin close to Smugglers Notch and Stowe lacks in space, it makes up for in land—120 acres of it to be exact. ?$110/night.
9. Underhill, Vermont
?This tiny cabin looks up to Mount Mansfield and is perfect for two. ?$121/night.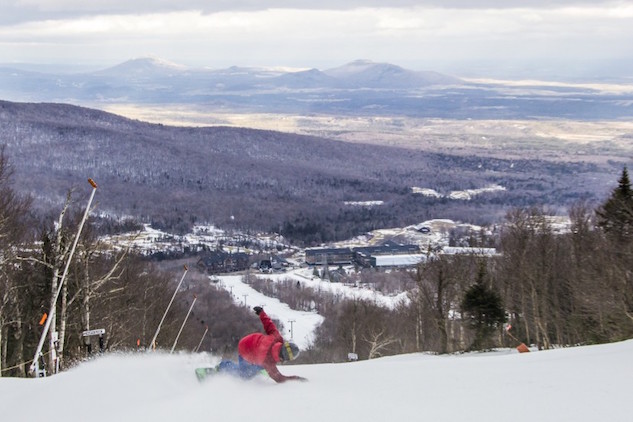 Jay Peak Photo courtesy of Jay Peak Resort
10. Westfield, Vermont
?This wooden ski house is perfect for a weekend at Jay Peak Resort. ?$175/night.
11. Guildford, Vermont
?This rustic house is quintessential Vermont. It even has a small creek on property. ?$150/night.
12. Jamaica, Vermont
?This cottage may be small but it's bursting with character and color. Ideal for skiers, this home is close to Stratton Ski Resort.? ?$92/night.
13. Stowe, Vermont
?Down the road from Stowe Ski Resort, this place is furnished with antique and vintage pieces collected by the owner over the years. ?$235/night.
14. ?Catskills, New York
?An 1800s restored schoolhouse is perfect for seclusion and will impress even the most seasoned travelers. $185/night.
15. Elizaville, New York
If style is a priority, head to this incredibly chic and well-designed cabin nestled in the middle of nature. $400/night.
16. Roscoe, New York
With vaulted ceilings and tons of sunlight, this place oozes relaxation. $199/night.
17. Livingston Manor, New York
A home for your soul, this off-the-grid 12×26' space is equipped with a rain water sink and solar powered lights. Our eco-friendly hearts just skipped a beat. $99/night.
18. Narrowsburg, New York
Enjoy a wood burning stove in this cute designer cabin located on seven acres of land. $180/night.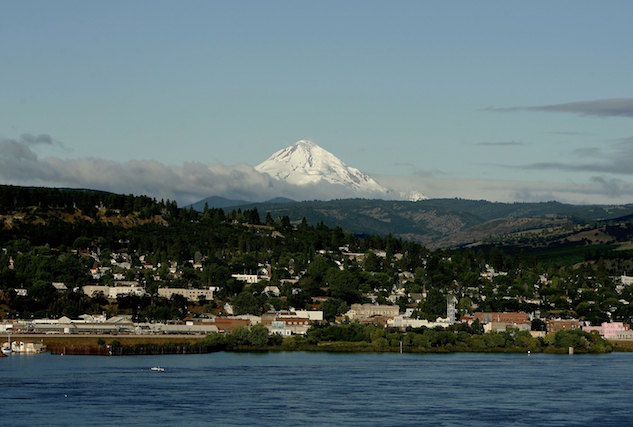 Mount Hood Photo by Craig Mitchelldyer/Getty
19. Mount Hood, Oregon
Enjoy the architecture of this home, designed with tongue and groove cedar ceilings and an amazing open floor plan with floor to ceiling windows. $285/night.
20. Craryville, New York
Head to what is described as a "cabin in the woods but bigger" to enjoy lots of natural sunlight and chic design elements. $300/night.
21. Alstead, New Hampshire
This authentic log cabin is the perfect place to reconnect with nature. $157/night.
22. Point Roberts, Washington
This gingerbread cottage will make you feel like you found a little slice of heaven while you chill out next to the gas fireplace. $99/night.
Merideth is a New York City based Fashion Stylist and freelance style & travel writer. She runs a lifestyle blog for travel nomads and fashion lovers.