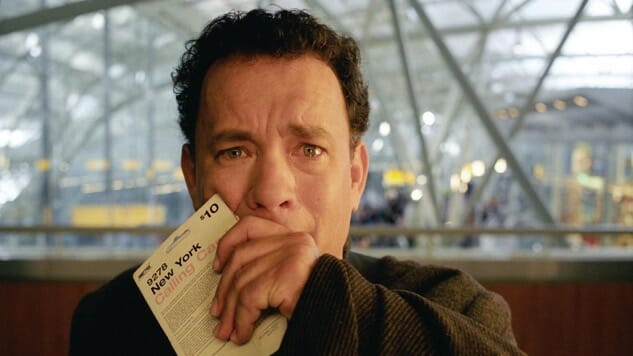 The great American tradition of traveling home for the holidays begins in earnest next week. As a result, domestic airfare will double, if not triple. Already excruciating security lines in New York, Atlanta, Los Angeles, Chicago, and at other major airports will grow even longer. In this seasonal migration of first world problems, you'll be tempted to grumble and complain. Don't.
Unless, of course, you take meaningful measures beforehand. After trying and considering dozens of hassle-saving airport tips myself, these are the best of the bunch. Better yet, they all apply to anytime you travel—not just during the holidays.
Buy and fly on Tuesdays
Booking a flight 47 days in advance at precisely 1 p.m. on a Tuesday probably won't save you that much money. But experts, research, and my personal experience agree: as the least traveled day by plane, fliers enjoy greater savings and a lot of congestion hassles when buying and flying on Tuesdays. Your travel plans won't always allow this. But when you can, it's proven to work.
Bypass Long Lines
If you travel frequently or have a deep-rooted hatred for slow-moving security lines, consider registering for Global Entry or TSA Precheck. In order to qualify, you must be an American citizen or permanent resident in good standing, attend an in-person screening with a government official, and part with up to $100 for a five-year membership. In exchange, however, you'll breeze through security and immigration lines in fewer than five minutes (or at least twice as fast as general security lanes).
Check-in Early
By joining one of the expedited screening programs above, you won't need to do this step as early as others. But to minimize frustration, you should plan on things going wrong when traveling by air. To minimize delays and time spent at baggage carousels, check-in online the day before and avoid checked luggage whenever possible. Doing so will alert you to special advisories, remind you to bring proper identification, and save you an hour or more each way. But you should still plan on arriving an hour and half to two hours early.
Eat High-altitude Super Foods
You can't perform your best in bustling airports on low-octane, trans-fat-rich, and sugary foods. So go heavy on the water, salted almonds, dried fruit and protein-rich snacks such as beef jerky, string cheese, and even Greek yogurt. In my experience, paying two dollars for an airport apple or banana will make you feel a whole lot better than a greasy burger at 30,000 feet. So eat smart and benefit. Your renewed energy will thank you.
Be Kind and Be Grateful
Contrary to what you might believe, life is hard on everyone, including security officials, airport officials, and plane operators. So smile at them and your fellow passengers along the way. Be nice. Not only will this improve your own mood and enjoyment of the airport, but it will get you better service and remind you that life is a journey, not a destination. After all, you are participating in the miracle of flight. Remember that. Be grateful for it. The only thing you have to lose is a miserable airport experience.
Image courtesy of DreamWorks
Off the Grid columnist Blake Snow writes epic stories for fancy publications and Fortune 500 companies. Follow him on Twitter.