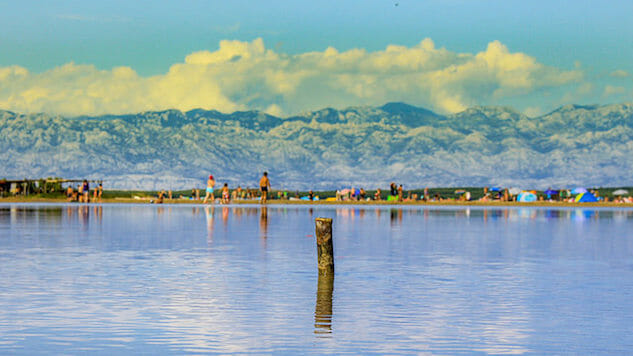 Summer has arrived,and with it peak workday daydreaming season complete with visions of white sand, cool cocktails and refreshing blue water. Unfortunately for many of Europe's top beach destinations, that serene image has been disrupted by beach chairs that blanket the sand with hordes of noisy tourists on summer holiday.
But don't fret, the European summer oasis of your dreams still exists.A little further afield, the Balkan Peninsula is home to some of the continent's most beautiful beaches: pristine, easy-to-reach, and mercifully far from the crowds.

1. Krapets Beach, Bulgaria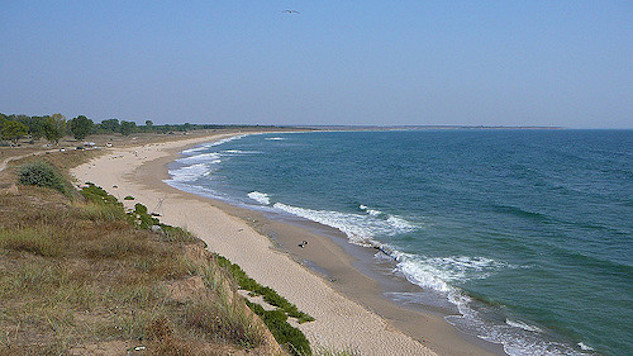 Photo: Emi Jane CC BY
The Bulgarian Black Sea is notoriously over-the-top and riddled with English pubs, casinos and large men in very small bathing suits. However, just 90 kilometers up the coast from the international airport of Varnas and the crowded tourist beaches of Golden Sands is the quiet seaside village of Krapets and its six kilometers of sandy beach. Easily accessible by bus or car, Krapets is a true refuge known for its rolling sand dunes and wild nature reserves. Visit on a day trip from one of the southern resorts, or stay for a few days lounging on the beach, eating the divine local fish soup, and exploring the nearby lakes from one of the village's cozy villas.
2. Przno Beach, Montenegro
Przno—a little-known cove in the middle of the hectic strip of Adriatic coast between Budva and Kotor Bay—makes the perfect escape from the flashy Budva crowd and the legion of cruise ship tourists that flow through Kotor. Not to be confused with Budva's beach of the same name, this sandy haven can be found in one of the last wild bays before reaching Kotor. One of Montenegro's few sand beaches, Przno and the clear, placid waters of its bay are as postcard-perfect as any Caribbean beach. Pack a lunch to enjoy at one of the picnic tables nestled in the olive trees or enjoy the fresh fish at the beach's lone open-air restaurant.
3. Drymades Beach, Albania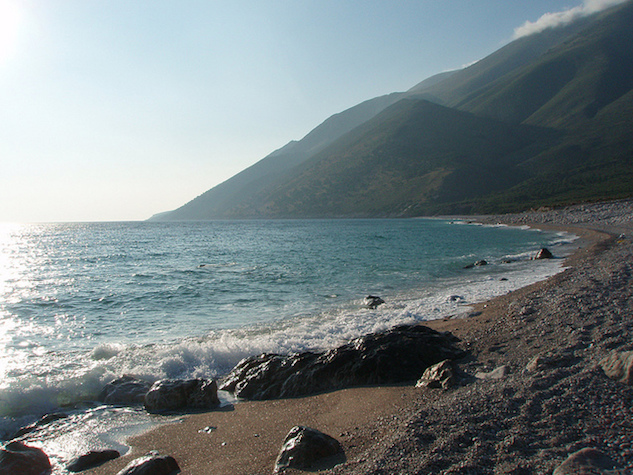 Photo: stefan m CC BY
A sleepy outpost not far from the summer bustle of Dhermi, Drymades is a prime example of why the Albanian coast is starting to gain international attention. Though its beaches are mostly covered with large white rocks, they meet the sparkling blue waters of the Ionian Sea to create a dazzling effect. The Dhermi area is especially breathtaking as it is surrounded by rolling forested mountains as well. Drymades, in particular, is a favorite among local beach bums in the know. A core group of laid-back creative types return here each summer to lounge in the hammocks of the local beach bar, play paddleball in the surf, and snooze under the thatched beach umbrellas.
4. Nin, Croatia
The north coast is home to some of Croatia's best beaches, though often overlooked by those flocking to catch a peek of King's Landing and Dalmatia in the south. An easy drive or bus ride from nearby Zadar, Nin's sandy beaches (pictured at top) have been awarded Croatia's Blue Flag for cleanliness and stretch on seemingly forever—guaranteeing you'll find a nice quiet spot to throw your towel. The beach is also a resort in its own right, known for its healing medical mud and winds that create the perfect conditions for a variety of sea sports.
5. Vadu Beach, Romania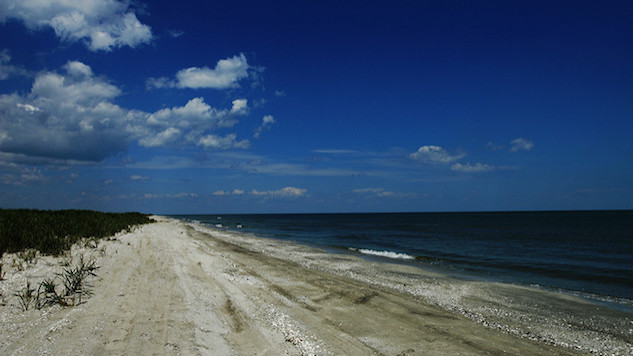 Photo: Mihai Dragomirescu CC BY
Like Bulgaria, Romania's Black Sea coast is not known for its peaceful hideaways, but Vadu is one of its best-kept secrets. Close to the luxury resort strip of Mamaia and the region's only international airport, Vadu is one of Romania's last wild beaches where you can find sugar-white sand and some great shell collecting. If you aren't interested in braving the rugged road to reach Vadu, nearby Corbu is a great option for a day trip as well.
6. Murici Beach (Lake Skadar), Montenegro
This pebble beach on Lake Skadar is a must for anyone passing through Montenegro in the summer. Close to some of the country's best wineries, the beach has a peaceful feel reminiscent of summer camp. Take a boat out for a closer view of the monastery and its two 14th-century churches on Beška Island at the center of the lake. While you're there, make sure to stock up on the fresh olive oil and goat cheese for which Murici is known.
7. Saplunara Beach, Mljet Island, Croatia
Mljet is a short ferry ride from Dubrovnik and one of Croatia's largest and greenest islands, covered with lush vegetation and surrounded with diverse sea life that will keep you busy snorkeling for hours. The tranquil Saplunara Beach is located in a secluded bay on the Eastern tip of the island and can easily be reached by a 90-minute ferry from Dubrovnik (in the summer) and a bus across the island. Alternately, you can make the scenic drive up the coast from Dubrovnik to Ston—home of Croatia's freshest oysters—and take the car ferry over from nearby Prapratno. Either way, prepare to spend a night stargazing from one of the apartments available for rent by the few locals with holiday homes in the bay.
Top Photo: alternativlos CC BY
Breathtaking Balkans columnist Bridget Nurre Jennions is an Emmy-winning TV journalist and an international development specialist in Kosovo. Follow her travels on her blog, Bridgekrieg.