Checklist Budapest: From Baths to Brews to Buda
Photo below by Andrew Mayovskyy/Shutterstock
Travel
Lists
Budapest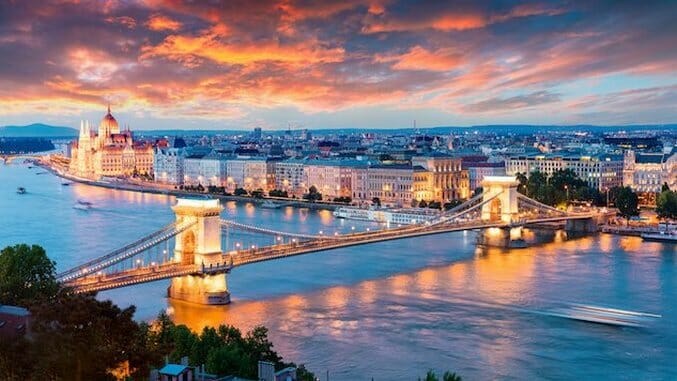 Its nickname is the Pearl of the Danube, but Budapest (technically two cities: Buda and Pest) is a gem that many western travelers seem to miss. Which is a shame, given the Hungarian capital's booming nightlife, rich history and opulent boulevards that rival Paris, there's plenty to see and do. And with a dollar-friendly exchange rate, it is quite possible (although perhaps not provable) to do it all. Here are a few suggestions to get you started.
1. Go for a Dip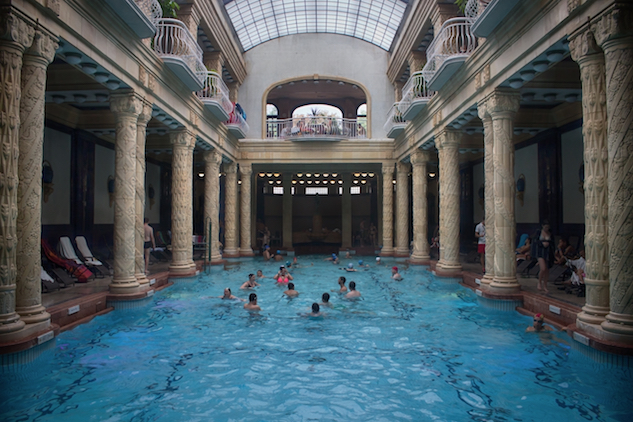 Photo by Luca Ambrosino
Budapest is considered to be the Capital of Spas—a tradition that dates back to the Roman era. Today, their 12 thermal baths are still a major draw. For the ultimate in opulence, visit Gellert Thermal Baths. The century-old building features both elaborately tiled walls and warm water pools that contain calcium, magnesium, hydro carbonate, alkalis, chloride, sulfate and fluoride—which many claim can cure everything from joint pain to respiratory illness. Throw in a massage and you've got a day of ultimate relaxation.
2. Drink about It
Hungary is traditionally a wine country (and—score!—many great ones are available at a low price point). But the country's craft beer scene is quickly developing. For a taste of one of the leaders in the scene, stop by MONYO Brewing Co.'s pub (Maglódi út 47). Not only can you sample their IPA and a truly mouthwatering sour brew, but you can also get your hands on Black Alligator—a high APV dark brew with hints of juniper, citrus and molasses.
3. Oh Go Ahead … Have Another Drink
Budapest has a thriving nightlife, particularly around the 7th District. For a taste of old architecture and young life alike, pay a visit to Szimpla Kert (translation: Simple Garden). At night you're likely to hear accents from around the world filling the old apartments turned bar/performance venue/open air cinema space. During the weekends the multiuse venue becomes a quasi-open air market, where locals sell fresh produce and hot vats of homemade soup.
5. Grab a Bite at the Great Market Hall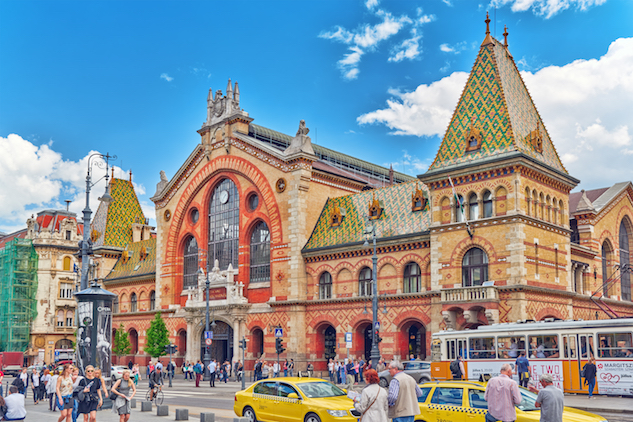 Photo by Brian Kinney/Shutterstock
Budapest's Great Market Hall lives up to its name with vendors selling everything from spices to produce to novelty t-shirts in the two story-tall building. Make your way to the upper floor, populated with grab-and-go food venders. There you can try the traditional Hungarian treat lángos, a fried bread piled high with cheese, sour cream, tomato, cabbage and onion. Just one will fill you up for the day. (It also serves as excellent hangover food if you overindulged the night before).
5. Recharge with a Book and Brew
One thing most Hungarians seem to agree on is that coffee should be served dark, strong and as often as possible. By now you're probably pretty tired from walking, so duck into Massolit Books & Café in downtown Pest. Not only does it serve caffeine in pretty much any desired form, every wall is lined with used and rare English-language books. The perfect pit stop and souvenir shop in one.
6. Explore Buda Castle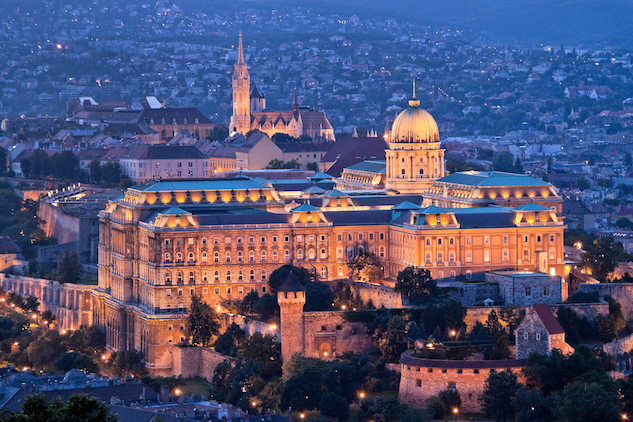 Photo by Lisa S./Shutterstock
Located on a hill overlooking the Danube, Buda Castle is only one of many castles in Budapest's UNESCO World Heritage recognized castle district—a statement that's every bit as fairytale-evoking as you'd imagine. Stroll through the grounds and take in the 14th century medieval architecture (a style you'll probably recognize mimicked in the century old Gellért Thermal Baths), and then grab a ride on the funicular to head down the hill. (Paging all Instagram junkies—this is your chance for the perfect aerial shot of the city). For history buffs, be sure to check out the slate of tours, which delve into everything from the castle's architecture to crime to legends surrounding the area.
7. Stand in Awe at the Parliament Building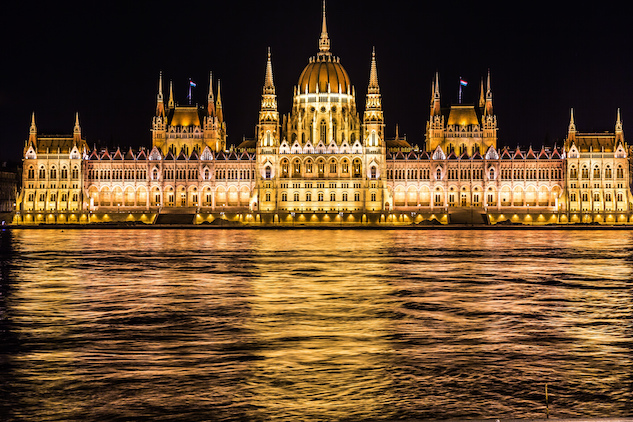 Photo by S-F/Shutterstock
Another hot spot for fans of both law and architecture alike is the Budapest Parliament building, an imposing gothic structure on the banks of the Danube. (Hogwarts, is that you?). Sadly, the imposing wood-paneled library isn't open to anyone without a law degree. But commoners can rent a headset or join a guided tour for a deep dive into the history of the building.
8. When in Doubt, Eat
Traditional Hungarian food is full of potatoes, cream and cabbage. Desserts include thick pastries filled with walnuts, apples and poppy seeds. In other words—it's both filling and freaking delicious. For the best experience, stay away from tourist traps and try a locally recommended joint like Kék Rózsa Restaurant, where you can goulash to your heart's content and chase down your meal with a fluffy somló spongecake.
Lead photo by hebstreit/Shutterstock
---
Laura a writer with a well-used passport. Sometimes she can go several hours without a cup of tea.